"She Even Accused Her Professor During Her College Days"- Joe Michael's Shocking Statements !!
CM / Updated: 2019-07-29
20:20 IST
By Dhiwaharan
Another contestant from Bigg Boss Tamil 3 got evicted on Sunday. The show is hosted by actor Kamal Haasan. The housemates who were nominated for elimination last week were Cheran, Saravanan, Abhirami, Kavin, Meera Mithun, and Sakshi Agarwal.
[wp_ad_camp_1]
On Sunday's episode, host Kamal Haasan announced that Meera Mithun is evicted from the house. Meera Mithun has proved as one of the most controversial contestants in the house this year. She had been a part of several fights in the house. Last week, she got in trouble for manhandling Cheran during a fight.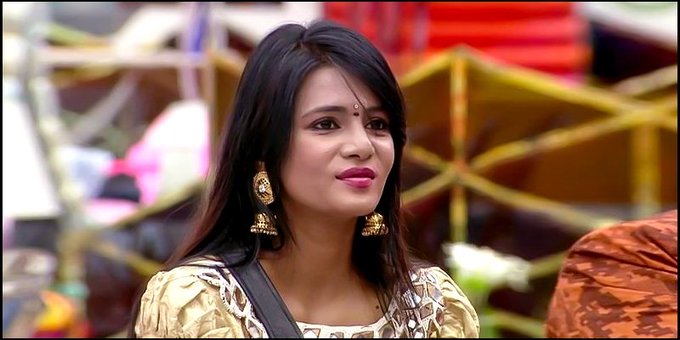 Not only that, when she was inside the house, a designer outside had accused her of alleged cheating. As reported by Indian Express, Meera Mithun took advantage of her Miss Tamil Nadu title and borrowed money from him. She didn't return him the amount she borrowed. After the designer's accusation, cops had visited the sets of Bigg Boss Tamil 3.
Now Joe Michael, alleged that she has cheated the money of many beauty models in the name of conducting a beauty competitions, has given an interview to Behindwoods. Joe Michael revealed that he has entered with police into the Bigg Boss house to investigate Meera Mithun on Thursday and recorded a video. "In the investigation she said that she doesn't know me. She must prove it now" says Joe Michael. "She could not prove it as she have posted three pictures with me in her official facebook account." he added.
WATCH HIS INTERVIEW :
Source : Behindwoods 
"She doesn't deserve to keep actress infront of her name. All the roles she has done till today are very small roles. She did icon bashing since her college days. She even threatened her professor with her father." says Joe Michael.
[wp_ad_camp_1]
In one of his earlier interview, Joe Michael said "If she sustains 100 days inside the house, then I would say that law is no more alive. She believes that Vijay tv would not let police to arrest her. But they would do it for TRP. even Kavin, Abhirami Venkatachalam, Sakshi Agarwal and that Srilankan model know about her."
"The main reason of her participation in Bigg Boss is to erase the criminal records on her in order to transform as "Bigg Boss" Meera Mithun. Her real name is Tamil selvi and her Wikipedia page which had the informations about her criminal records is now edited." said Joe Michael in that interview.
[wp_ad_camp_1]
For her hypocritical statements and blatant lies, Meera Mithun confronted with almost everyone inside the house. Starting from Cheran to Dharshan, Meera involved in verbal spats with all the contestants for no proper reason which lacked her the votes from the viewers of the show.
What do you think on this interview of Joe Michael ?? Comment your views below !!