"Shame On You Samantha" Trending In Twitter !!
Written by Dhiwaharan Published on Jun 03, 2021 | 19:56 PM IST | 200
Follow Us
Comments: 0
Ahead of the release of Bollywood web series "The Family Man 2 ", hashtag saying "Shame on you Samantha" is trending in the micro blogging social media site. As a result, a hashtag to support the Tamil nadu based South Indian actress is also trending. Many of her fans are trending "We Support Samantha" hashtag with posts defending the actress for playing the role in the web series.
[wp_ad_camp_1]
The series is scheduled to release in Amazon Prime Video from Thursday. Despite of the appreciations that surfaced for the actress's performance in the trailer of "Family man 2", a set of people started expressing their disappointment over the "Kaththi" actress for taking up a role of an extremist from Tamil roots. Hashtags such as "Family Man 2 Against Tamilians" were trended in twitter as soon as the trailer was released.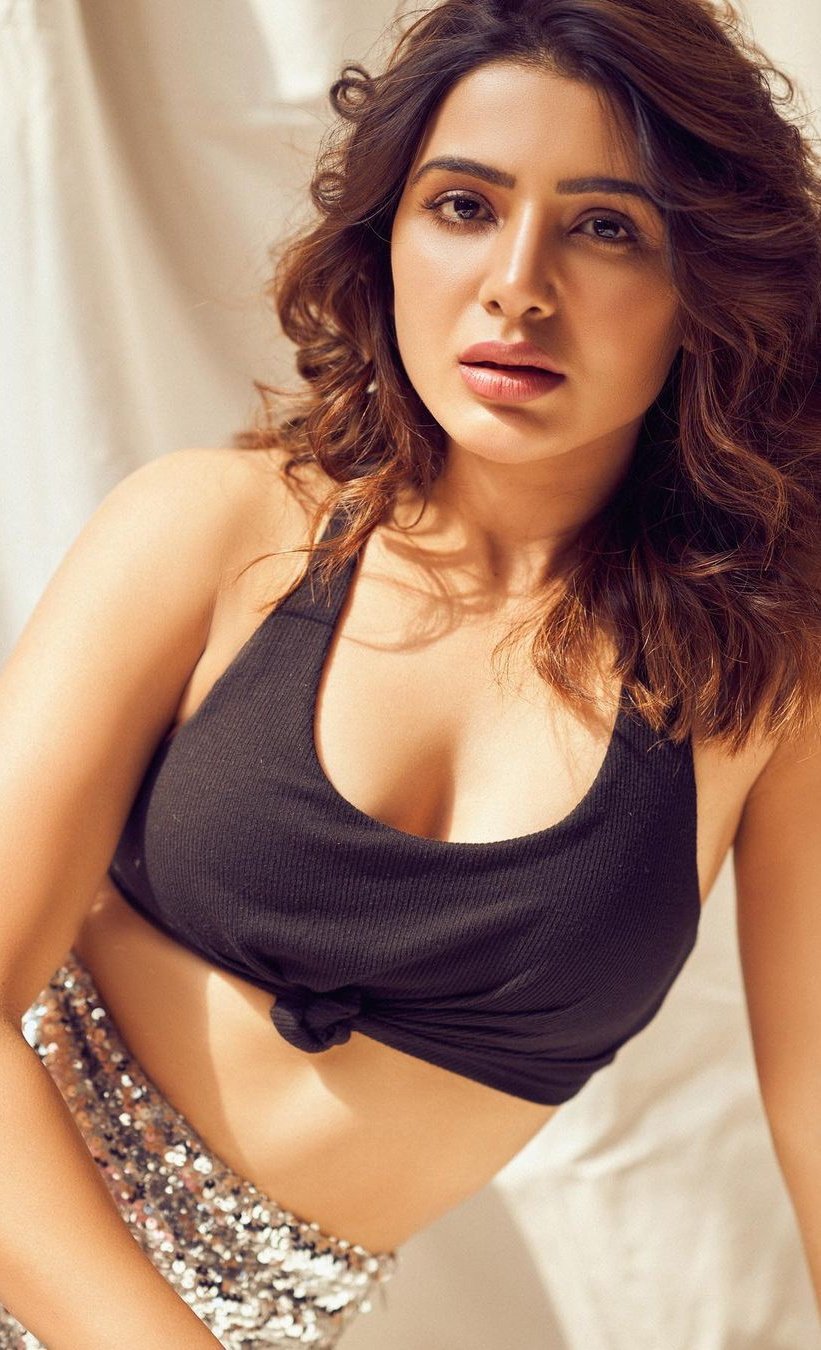 Filmmaker cum Politician Seeman issued a press release warning the crew of facing dire consequences if they release the series. He believed that the dialogues and the geographical details mentioned in the recently released trailer, were not unintentional. He urged the series to be banned as it only concentrates on portraying the Tamizh people as "terrorists".
Throughout the trailer of the "Family man 2", we could see Samantha wearing the uniform of the Liberation Tigers of Tamil Eelam (LTTE). The dialogues also suggests that there is a hostage situation in Chennai. It has been reported that most part of the website is taking place in Chennai. LTTE also known as Tamil tigers is an organisation that attempted to establish an independent state for Tamils named "Eelam" in Sri lanka.
Now, as the release nearing, a hashtag saying "Shame on you Samantha" trended in Twitter on Wednesday. Check out some of the tweets under the hashtag below :
#ShameonYouSamantha pic.twitter.com/SaD0k6I6hH

— பிரியகுமரன் (@kumaranofficia) June 3, 2021
[wp_ad_camp_1]
@Samanthaprabhu2 if you want money there are lots of films and stories are available #familymanseason2 is making angry for tamilcommudity #ShameonYouSamantha hope now you don't need U/A certified films, because less money

— kullanare90k (@kullanare90k) June 3, 2021
Picture speaks #ShameonYouSamantha pic.twitter.com/OqfQFfPoYg

— SjkThalapathy (@Sjk46459958) June 2, 2021
#ShameonYouSamantha
பணத்திற்காக தமிழர் உரிமை அற போராட்டத்தை இழிவு செய்த வந்தேரி பிணந்தின்னி கூட்டம்… pic.twitter.com/6PyjF6mLUM

— தமிழரசன் வன்னியபள்ளி (@p_thamilarasu) June 3, 2021
மலையாள நடிகை பார்வதி பாலியல் குற்றம் இருப்பவர்க்கு விருதானு ஒரே ட்வீட் போடுறாங்க. உடனே சேட்டனுங்க விருதை தடுத்து நிறுத்திவிட்டார்கள்

தமிழர்களால் நம்மால் #FamilyMan2 தொடரை தடுத்து நிறுத்தமுடியாதா!?
#shameonyousamantha

— தமிழன் சத்யா 2.0 (@tamilansathya01) June 2, 2021
Samantha has to apologize for starring in this film..#ShameonYouSamantha @Samanthaprabhu2 pic.twitter.com/eePfb0N7uS

— Amal Rockz (@amalrockzofc) June 2, 2021
In reply, fans of the actress started trending "We Support Samantha" hashtag in the same platform to extend their support to her. Check out some of the reactions under the hashtag below :
Hey queen..you are awsome,kind, generous and you are intelligent.Go on and achieve more and more .We love you #WeLoveSamantha#WeSupportSamantha#Samanthaakkineni pic.twitter.com/9cmveWyUQ7

— Divyanshi Mishra (@Di36204067) June 2, 2021
We are Here For You.We Always Stands For U @Samanthaprabhu2 Never Worrying About Theses Blind Haters👍🔥@Samanthaprabhu2#WeSupportSamantha #WeLoveSamantha #SamanthaAkkineni pic.twitter.com/5Xo8ImFwmx

— Shashank Sai (@Stylishsai73) June 2, 2021
[wp_ad_camp_1]
Queen @Samanthaprabhu2 to all the Haters after the Release of #TheFamilyMan2
👇👇👇👇#WeSupportSamantha #WeLoveSamantha pic.twitter.com/b9v4hOXv4R

— Sai Sunil Reddy (@SaiSunil452) June 3, 2021
She is always in her cool mood
How rare and beautiful you are 😘❤ @Samanthaprabhu2#WeLoveSamantha#WeSupportSamantha pic.twitter.com/vu6NeMkCKk

— SandhyaSamanthaFan™ (@SandhyaSamFan) June 3, 2021
God please save her from all the evil eyes 🙏❤️ @Samanthaprabhu2 Love you #WeSupportSamantha #WeLoveSamantha pic.twitter.com/db77ENsdor

— SruSam❤️ (@Srusam2) June 3, 2021
She is a special kind of woman ❤️ she is the one who will inspire you , motivate you and challenge you to become a better person in every aspect of life💯 @Samanthaprabhu2 #WeSupportSamantha #WeLoveSamantha pic.twitter.com/Xorp1HyEdP

— SruSam❤️ (@Srusam2) June 3, 2021
Haters gonna hate but we love you and believe in you sam ❤#WeLoveSamantha || #WeSupportSamantha || #TheFamilyMan2 || #SamanthaAkkineni pic.twitter.com/y1h9q2rui1

— Anu 🧚🏻‍♀️ (@_anusam) June 3, 2021