Screen shots Of Youth Flaunting About His "Groping" Ability Creates Outrage !!
CM / Updated: 2021-11-01
19:23 IST
By Dhiwaharan
Singer cum Me Too activist Chinmayi shared a series of screen shots in the her Twitter space on Sunday which showed a youth boasting about groping women during his teen phase. Sharing the screen shots, Chinmayi warned women and asked them to be aware. The screen shots showed a guy named "IG harry TDM", confessing about himself groping the private parts of women. The Instagram user whose bio says that he is a medico residing at Kerala, says that he grabbed more than 300+ boo*s. He says that he contested in a competition with his friends on how many women they grope in a day. Chinmayi, through her tweet, exposed the youth among her million twitter followers and asked them to be aware.
[wp_ad_camp_1]
The youth could be seen saying that he used to be a "Boo* hunter" since he turned 13 years old. "I have grabbed 300+ boo*ies in total of different girls ever since then in my entire life. With my record of catching 52 boo*ies in 8 hr time frame" texts of the guy reads who goes on to confess that he had contests with his friends 10 years ago.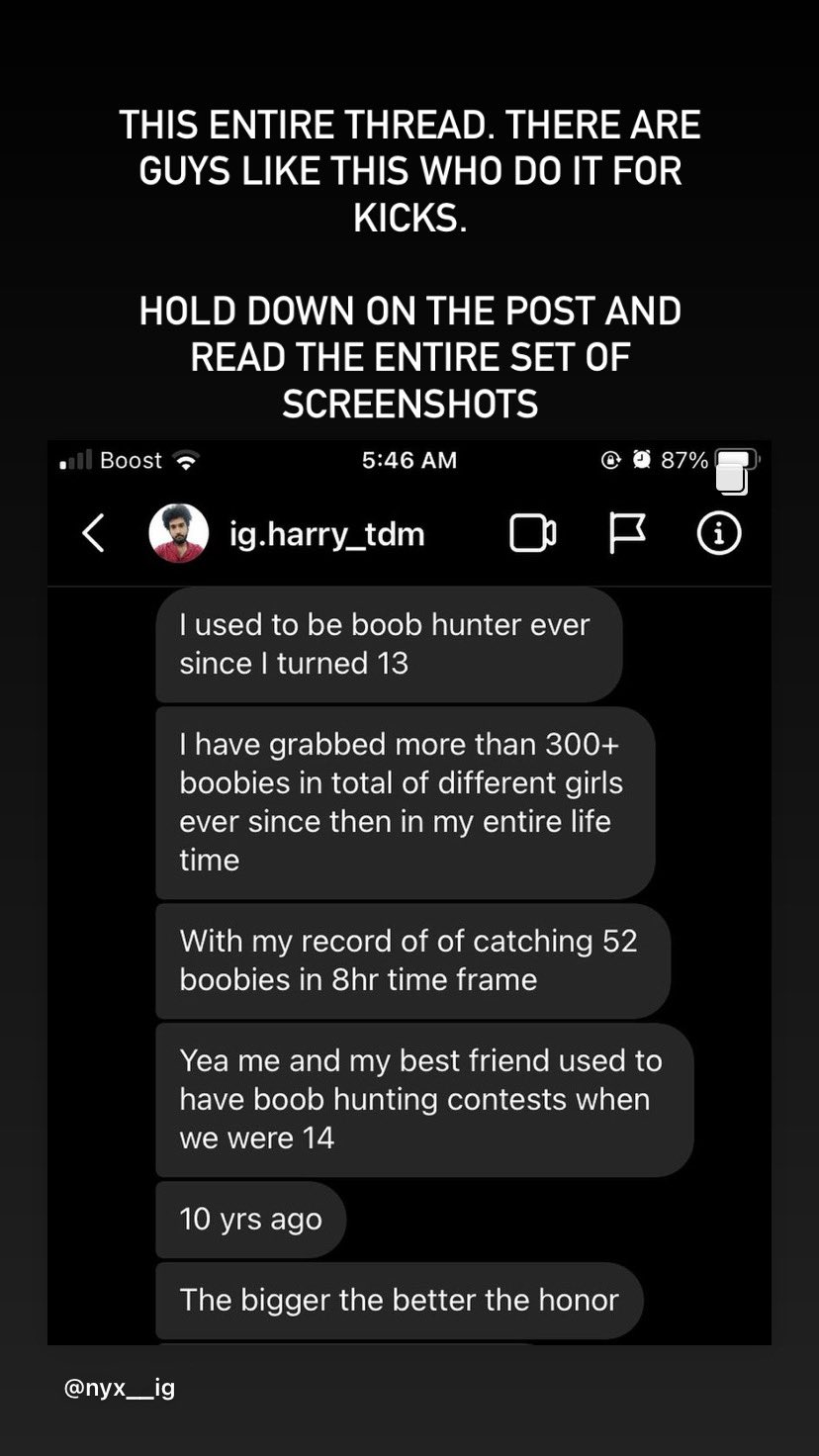 The guy says that he didn't do it out of lust but for fun and goes on to add that they did it as an achievement.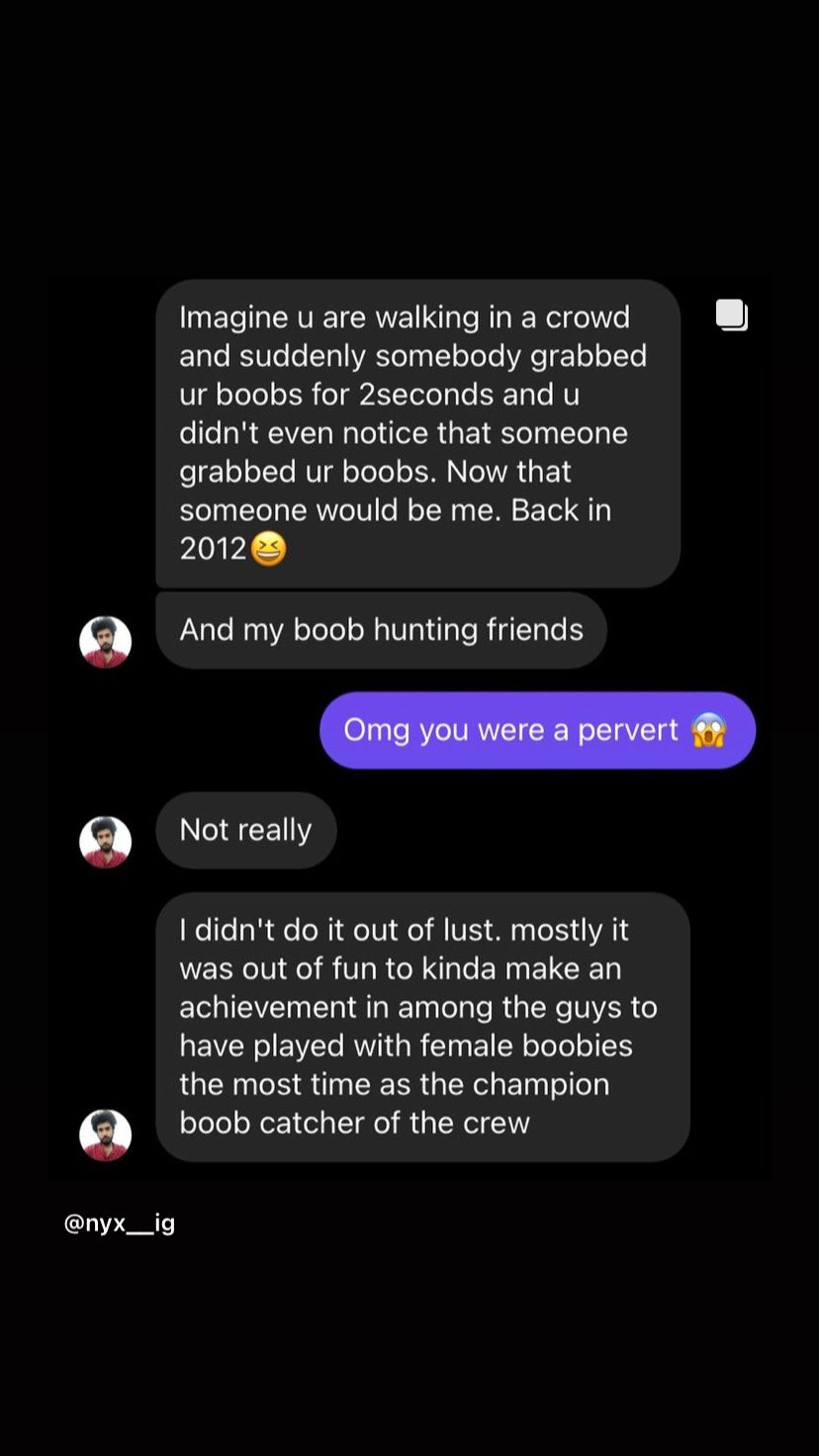 The screen shots shows himself defending his act saying he was 14 at that time and it didn't matter now. "Had the fun and the time when it was there and now I have grown up with all the experience and knowledge" one of his messages reads.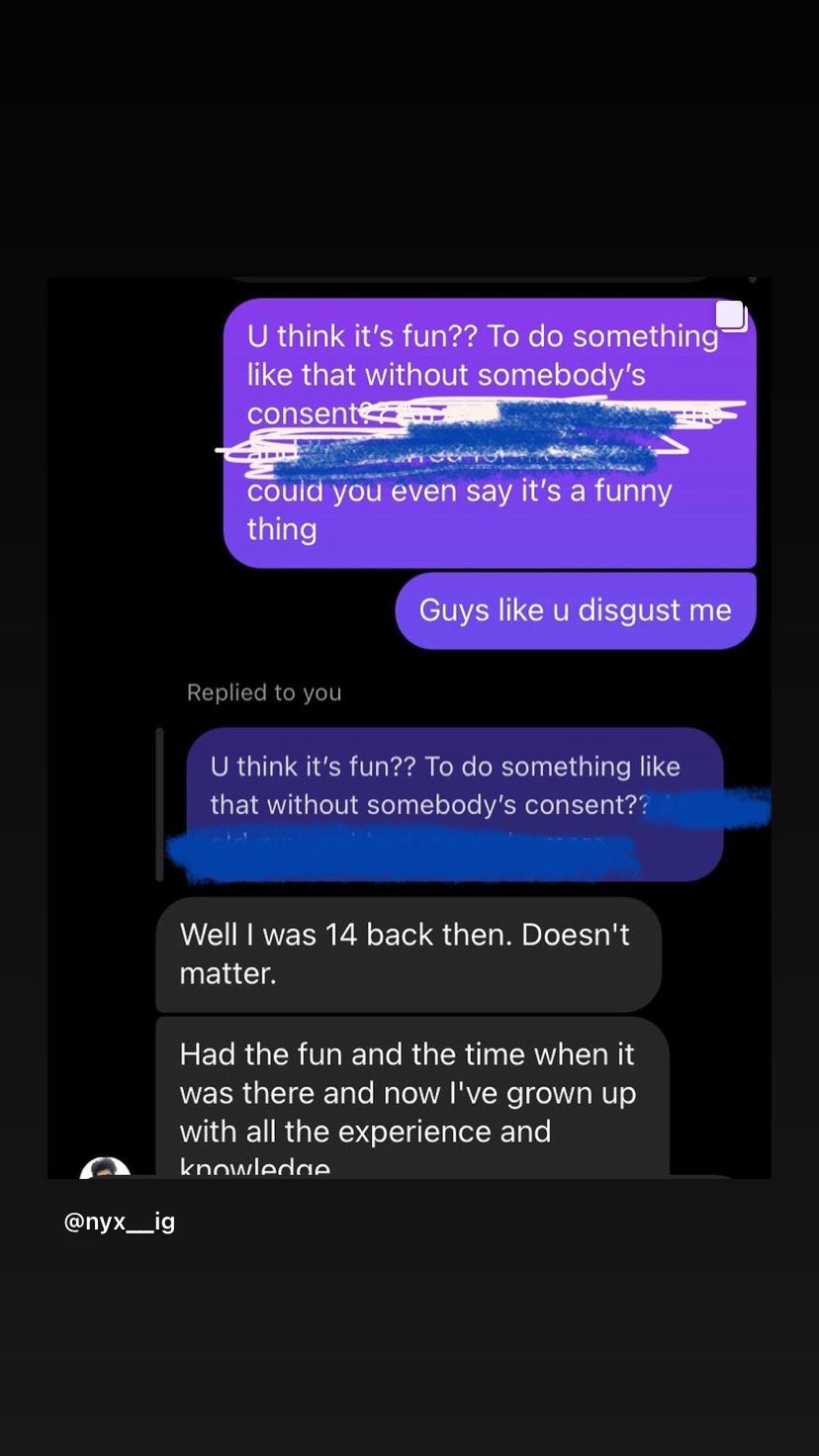 He also sends a couple of photographs with girls and objectifies them based on their appearance.
[wp_ad_camp_1]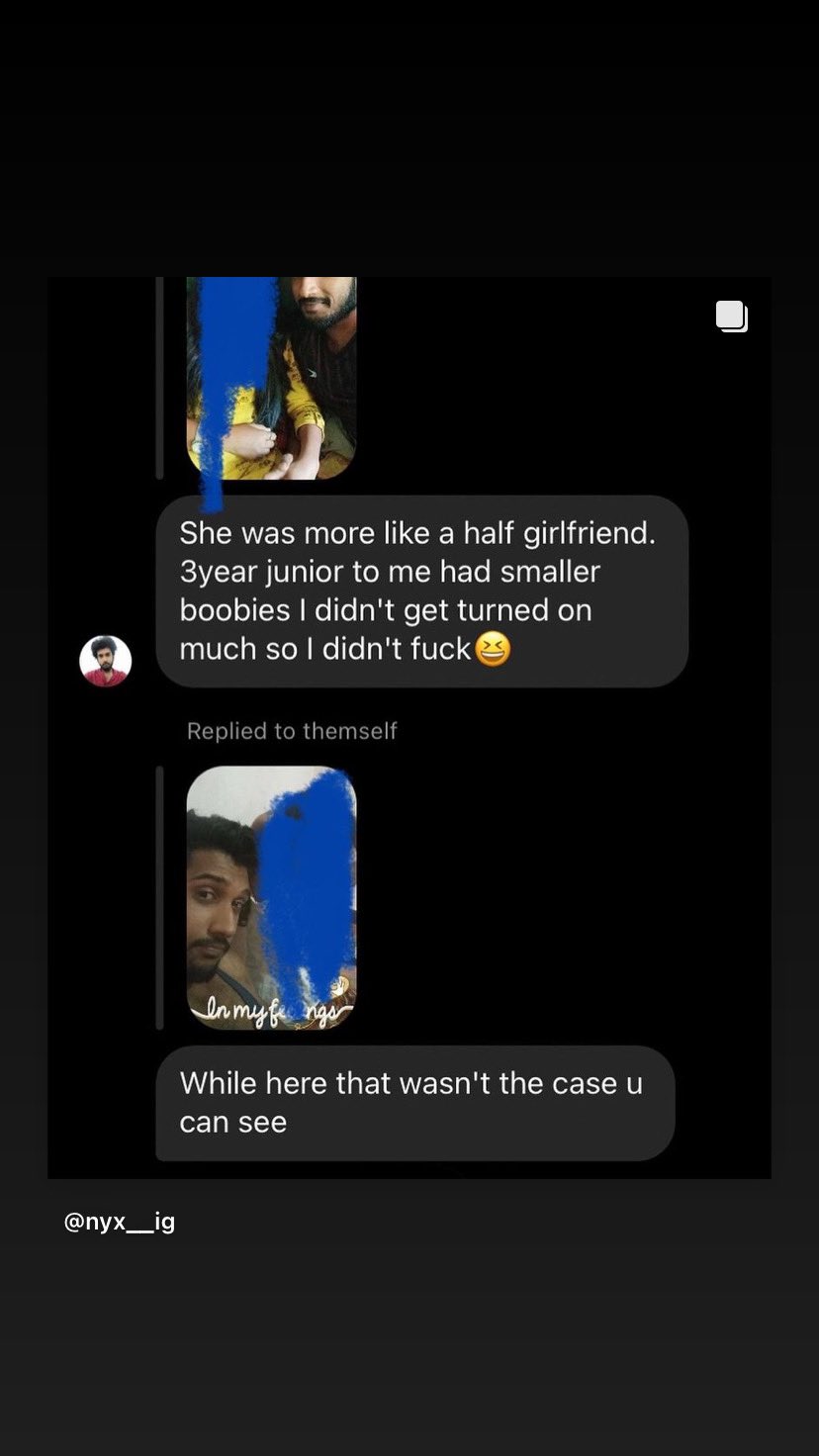 He could also be seen admitting how he would apologise to women and make them let it "slide" even if they find out what happened to them. "Damn I was so smart for a 14 year old back then" he proudly says.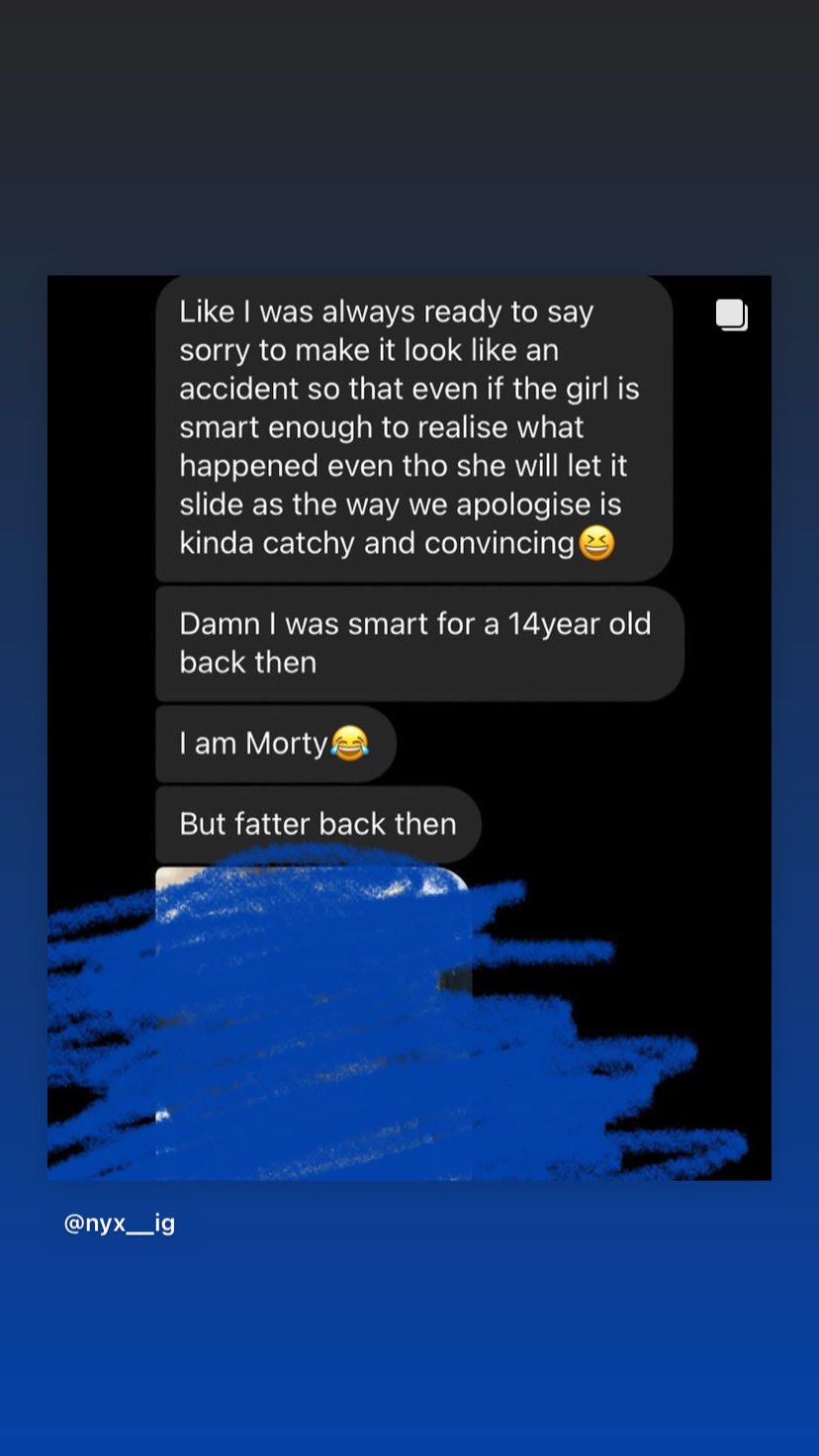 "This was shared on Instagram yesterday. Do read. And remain aware. Some of the 'accidental' groping us women go through isn't accidental at all. We are part of some sort of a competition for some of these guys who brag about it" Chinmayi said while sharing the set of screen shots. "This is a public post on Instagram. The man in question is a medical student. His boob-grabbing contest with a count of 300+ women was a game to him and he fails to realize it was lifelong trauma to the women. Kindly – PLEASE raise your sons better." she added.
Here's her tweet :
Enough said. pic.twitter.com/UXzK1MaeWx

— Chinmayi Sripaada (@Chinmayi) October 31, 2021
[wp_ad_camp_1]
OK, Doctor. As you say. pic.twitter.com/JfFOoT0WTJ

— Chinmayi Sripaada (@Chinmayi) October 31, 2021
The youtuber has been receiving online outrage ever since the singer shared the series of his screen shots. "Harrowing! Can something be done about it? Feel enraged that these boys get away with it. The fact that he's boasting about it says a lot about the society we live in. Dead, we are" a twitter user who is a woman said after seeing the screen shots with many others reacting in similar way.
Check out some of the reactions below :
Yes I already filed a complaint

— nyx__ig (@nyxig1) October 31, 2021
It took a lot of time for it to sink in for him, after many men and women explained the problem with the behaviour. Perhaps he was more upfront than others, perhaps he was an exception, I don't know.

— Swati Moitra (@swatiatrest) October 31, 2021
This is so disgusting. I never did this when I was 14 but I'm not going to say Not All Men. #YesAllMen

— Ravi Nair #FBPE #PerfectPorkPie #JohnsonOut#FBPPR (@palfreyman1414) October 31, 2021
A very proud man who is proud of boob grabbing. And a doctor in the making.

— Chinmayi Sripaada (@Chinmayi) October 31, 2021
I can guarantee many of them don't

— Srikara (@srikarabs) October 31, 2021
Ivana mothala jaila podanum…. Etho achivement pana mari pesitu erukan….. Ivanga parents ah nenachan than kastama eruku.. 😥

— Vishnu Raj (@VishnuVeera10) October 31, 2021