Bigg Boss show doesn't need any introduction in country India. After more than 10 successful shows in Bollywood, the expensive show is currently having its third successful season in Tamil language. Kamal Haasan who is fondly called as "Ulaganayagan" by Tamil audience is hosting the show for the third consecutive time.
[wp_ad_camp_1]
After eliminating Vanitha Vijayakumar and Meera Mithun,  two of the most controversial contestants of Bigg Boss show, viewers of the show thought that there would be no place for arguments anymore. But Today's promo of Bigg Boss showed "Chithappu" Saravanan having an heated argument with Director Cheran.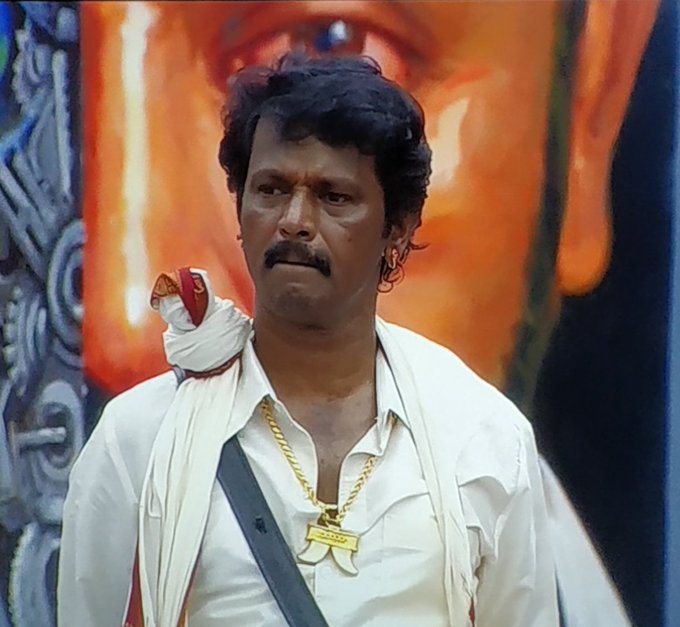 When the contestants are asked whom they think the worst performer in "song" task, Cheran says that Saravanan didn't do anything similar to Vijayakanth apart from dancing. This irked Saravanan who started to disrespect Cheran immediately. Check out the first promo here :
#Day40 #Promo1 #பிக்பாஸ் இல்லத்தில் இன்று.. #BiggBossTamil – தினமும் இரவு 9:30 மணிக்கு உங்கள் விஜயில்.. #BiggBossTamil3 #VijayTelevision pic.twitter.com/SJyOOHc5A3

— Vijay Television (@vijaytelevision) August 2, 2019
The second promo showed the continuation of the fight where Saravanan evidently calling Cheran as "Loosu". This led Cheran to raise question against him which made Saravanan to abuse Cheran more. Tharshan is seen raising voice for Cheran and Kavin, Sandy are seen calming down.
Watch the 2nd promo here :
#Day40 #Promo2 #பிக்பாஸ் இல்லத்தில் இன்று.. #BiggBossTamil – தினமும் இரவு 9:30 மணிக்கு உங்கள் விஜயில்.. #BiggBossTamil3 #VijayTelevision pic.twitter.com/HSSCYbNfT1

— Vijay Television (@vijaytelevision) August 2, 2019
[wp_ad_camp_1]
People in social media who are already pissed due to Saravanan's bus controversy, thrashing him left and right. Saravanan who supported Cheran in Meera issue is being against Cheran right from the first episode. It is now revealed that the main reason behind Saravanan's aversion against Cheran is that the director was working as an assistant director during the time when Saravanan was playing the protagonist roles in Tamil movies.
Cheran started his career by working as an assistant director to K.S Ravikumar with whom Saravanan worked as protagonist in a movie named as "Pondatti Rajjiyam". Now Cheran is a four time national award winning director and is rumoured to do a film with actor Vijay Sethupathi after his Bigg Boss stint.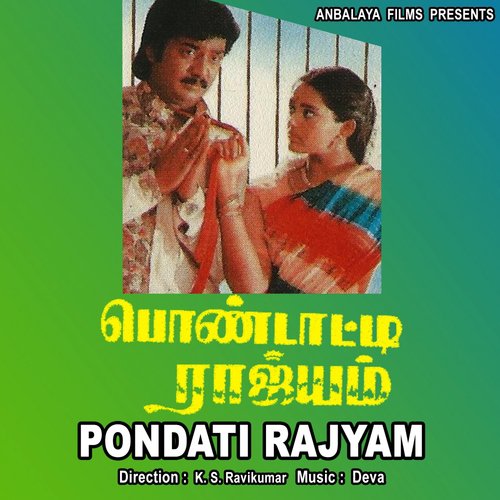 Saravanan is currently doing minor roles in film and was last seen in Atharvaa's 100. Netizens are believing that their previous encounters might have led them to today's scenario. Many people thrashing Sarvanan by attacking his personal life and his recent confession of groping women in public bus.
பெண்களை காவியமாக வைத்து பல நல்ல படைப்புகளை கொடுத்த சேரன் எங்க…

அதே பெண்களை பஸ்சில் உரசிவிட்டு வெட்கமே இல்லாமல் சபையில் சொன்ன இந்த saravanan எங்க…

இந்த வாரம் சாக்ஷி அடுத்த வாரம் சரவணன்.#BiggBoss #BiggBossTamil #BiggBossTamil3 #பிக்பாஸ் #பிக்பாஸ்3

— (ᴋᴏᴘɪᴛʜᴀ)💞 (@Kuttymaa_) August 2, 2019
[wp_ad_camp_1]
Yaaru loosu. yaaru mutta paya-nu nalaikku aandavar solluvaaru. next week makkal naanga solluvom.

Velila vandhu paarunga #Saravanan #BiggBossTamil3 #BiggBossTamil pic.twitter.com/rfeiojoiD5

— ராவணன் (@_raja) August 2, 2019
legend director….theva ila ma BB3 poitaplaa🤔

— Baraka Thulla (@Barakkath_offl) August 2, 2019
Saravanan Worst Attitude Taking Personal Vengence against Cheran

— அருண் குமார் (@ArunRemo7) August 2, 2019
Red card kuduthu anuppungayya indha Aala..😡😡

Two wives,Groping in Bus,Behaving rudely to others,nominating #Cheran everyweek & corrupting the minds of youngsters against him & now this disrespectful act..😡

Who is voting for this creature?Seriously!!!🙄🙄#BiggBossTamil3

— @josi (@lornz771) August 2, 2019
சரவணனுக்கு சேரன் மேல கடுப்புக்கு காரணம்.. பொண்டாட்டி ராஜ்யம் பட டைரக்டர் KS ரவிக்குமார். அதுல Hero சரவணன்.Asst director சேரன். But அதுக்கு பின்னாடி சேரன் எங்கோயோ போயிட்டாரு. சரவணன் குடிச்சு சீரழிந்து பொம்பளைங்க பின்னாடிபோயி வீனாபோயிட்டான்.அந்த கடுப்புதான் சரவணனுக்கு சேரன் மேல

— Surya Born To Win (@Surya_BornToWin) August 2, 2019
What do you think on this fight between Cheran and Saravanan ?? Comment your views below !!