Santhosh Narayanan Shared His First Meet With Ajith !! The Real Face Of "Thala" !!
CM / Updated: 2018-11-04
22:26 IST
By Dhiwaharan
Santhosh Narayanan is one of the prominent music director in Tamil film Industry who has done 25 films as Music composer for Tamil films.  He made his debut as a film composer in the 2012 Tamil film Attakathi and now done composing for two Superstar films Kaala and Kabali which is a dream for many musicians in the Industry.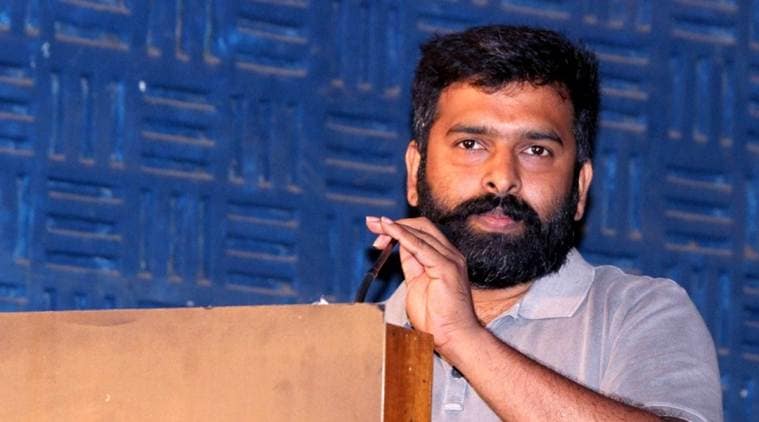 In a recent interview to Cinema Vikatan , the composer shared his experience in the Tamil film industry including his way of composing to the latest blockbuster Pariyerum Perumal and Vada Chennai. Both the film's background score and songs are loved by the audience. Santhosh Narayanan became the director's favourite music directors as majority of the movies he compose are critically acclaimed.
[wp_ad_camp_1]
In the interview it is seen the composer and his wife interaction with the audience through Cinema Vikatan where his wife also shared her past life with Santhosh. She says that Santhosh always liked to be comfortable that hey had no mirror in their home for 10 Years. He will go outside as he is in home and it is she who forced him to do some make overs. She also says if he feels uncomfortable with any of it he will remove it without hesitating and wear which is comfortable to him.
The music director shares how he met Pa.Ranjith who brought his inner talent by demanding many things in Attakathi itself.  "I am very happy with the fact that my first three films are with 3 of the most important directors of industry now. Working with Karthick Subbaraj, Nalan Kumaraswamy and Pa. Ranjith as my first three films is my gift" proudly says the composer.
[wp_ad_camp_1]
He also revealed his first meeting with Ajith kumar. He expressed that he has a wish to work in a film with Ajith Kumar that he was approached to compose music for " Vivegam" but unfortunately it did not happened.
Santhosh Narayanan got an opportunity to meet Ajith while composing for Kaala in Airport. Ajith spoke with him casually, says Santhosh. While speaking with him, Santhosh revealed that he is composing the music for Kaala. Ajith told him that he hadn't known him before and said Sorry for that.
[wp_ad_camp_1]
He also talks about the way he approached a fan who took selfie with him without his permission. Check out the video below :
Santhosh says that even though he didn't know him, he spoke as if he had known him earlier and Santhosh thanked Ajith for his friendly behavior too. He says that Ajith is a gem of a person and if anyone gets permission and speaks with him in the public place, Ajith won't have any qualms about talking with the people. Thala Ajith is a down to earth person, says Santhosh and if he gets an opportunity to work with him, he would be happily joining him.