A week before the start of the ICC Cricket World Cup 2019, the World Cup captains met in London at a traditional pre-tournament press conference, which also included the customary photo shoot of all ten men.
[wp_ad_camp_1]
As soon as the ICC tweeted the image of the ten World Cup captains, fans on Twitter began to comment on the nature of the setup. India skipper Virat Kohli's demeanour and New Zealand captain Kane Williamson's pose, in particular, attracted a degree of interest and comments on Twitter.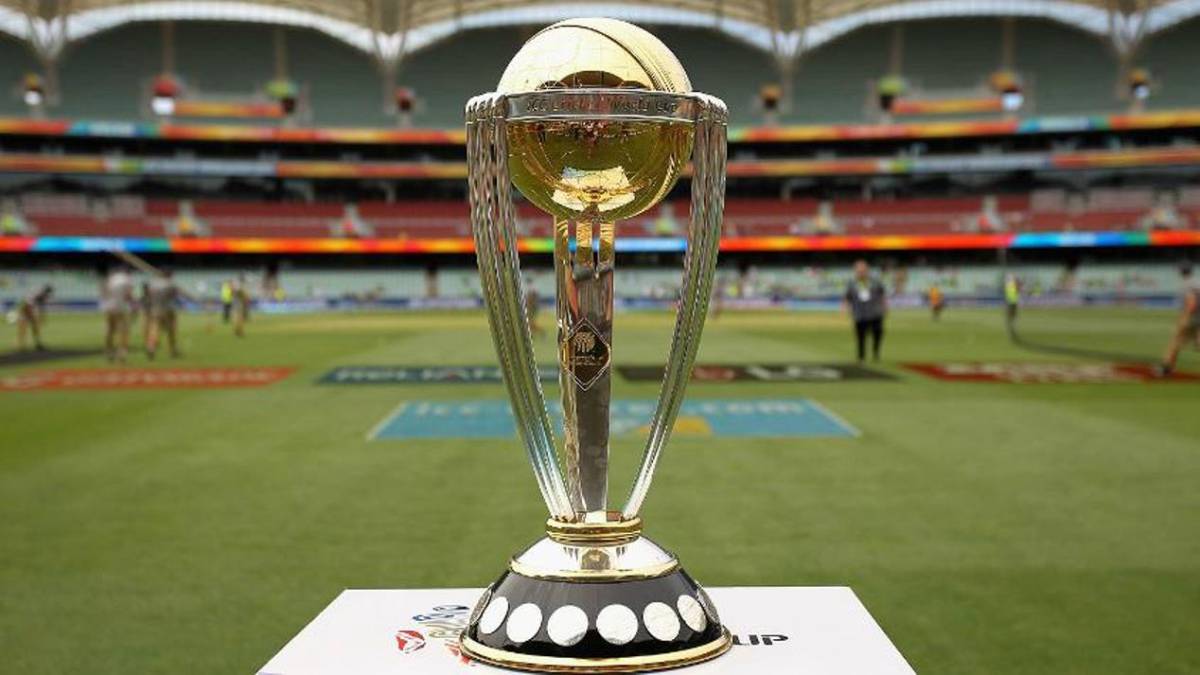 Meanwhile Sanjay Manjrekar also thought in the same way and indicated that Kohli is likely to win the world cup as he is sitting the closest to the cup among all. Manjrekar in his tweet wrote "Look who is the closest to the trophy. 😋"
Look who is the closest to the trophy. 😋 https://t.co/V6ZHZHEh4h

— Sanjay Manjrekar (@sanjaymanjrekar) May 24, 2019
On seeing this statement from Sanjay, his followers who remembered his one sided commentary in the IPL season trolled him to stop being biased already. Even though, every Indian cricket fan's wish is to see Virat to lift the trophy, they found Sanjay's reason as an inappropriate one.
[wp_ad_camp_1]
Check out some of their reactions here :
For God Sake Stop Being Biased Atleast In CWC19 …. It is so irritating…

— Raymond (@Reddington94) May 24, 2019
What do u want to say?. Virat standing close to the IPL trophy this year. pic.twitter.com/IxwHtoIMv1

— Merin Kumar ™ (@merin_kumar) May 24, 2019
Ur Caption is too worse than ur commentary 🤐

— Guhan sridhar (@Guhansridhar) May 24, 2019
Yes Virat has high chance of lifting the trophy coz he took flight from "MUMBAI" to England : Sanjay Manjrekar!!

— Selvam (@AGR_Selvam) May 24, 2019
Oh.. @sanjaymanjrekar has a special vision power that he can evaluate proximity in a 2D picture !! 👏🏻👏🏻

— Bharath (@Bharath7gopala) May 24, 2019
Sir, atleast spare us before the world cup begins.

— Rajat (@ugrajat) May 24, 2019
[wp_ad_camp_1]
— DEEPAK S (@deesek90) May 24, 2019
Every year Virat stand next to IPL trophy in the group pic. FYI

— Mohan (@ismyname_1) May 24, 2019
Plz don't get close to the mic!

— Guruprakash (@Guruprakash_nat) May 24, 2019
Just like you always are closest to getting kicked out from commentating?

— Mufaddal Vohra (@mufaddal_vohra) May 24, 2019
The premier tournament is set to commence from May 30. However, ahead of the World Cup, warm-up matches will take place starting from May 24. India will face New Zealand on May 25 for their first warm-up match followed by a match against Bangladesh on May 28.
What do you think on this statement of Sanjay ??Comment your views below !!