Sanam Shetty's Reply To Inappropriate Comment Of A Follower!!
Written by gokul krishnan Published on Jun 30, 2023 | 18:13 PM IST | 116
Follow Us
Comments: 0
Sanam Shetty experienced this firsthand when she posted a tweet that garnered significant attention and sparked a conversation on Twitter. Many individuals took the opportunity to criticize her picture, but it was her clever response to a follower's trolling comment that caught the attention of many, generating both amusement and discussion on the platform.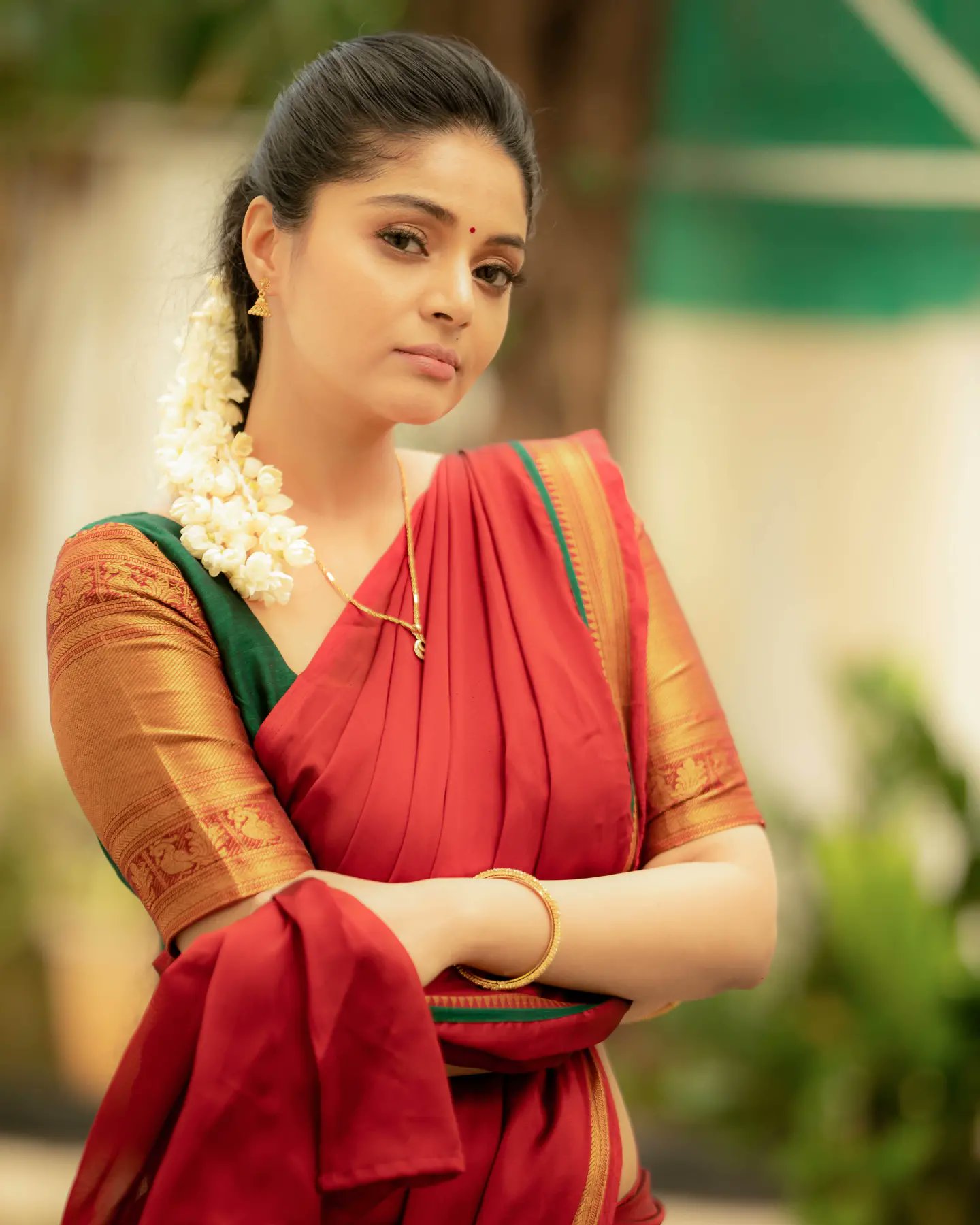 Sanam Shetty, an actress known for her work in the film industry, shared a tweet that soon became the center of attention. Unfortunately, as is often the case on social media, not all responses were positive. One follower took it upon themselves to post a trolling comment, asking, "Ungalukku yaru akkul shave pannuvathu?".
also read: Sanam Shetty Replied To Vijay Fans Who Trolled Her!!
Rather than being deterred by the trolling comment, Sanam Shetty responded with a thug-like answer that showcased her quick wit. She replied, "Gillette nu oruthar" (Translation: "Someone called Gillette"). This humorous and clever comeback not only shut down the troll but also demonstrated Sanam Shetty's ability to handle criticism with style and grace.
Sanam Shetty's sassy response quickly spread throughout the Twitter platform, eliciting a variety of reactions from users. Many praised her for her wit and applauded her ability to handle criticism with such finesse. Some Twitter users even compared her response to iconic moments from other public figures who have delivered memorable comebacks in the face of online trolling.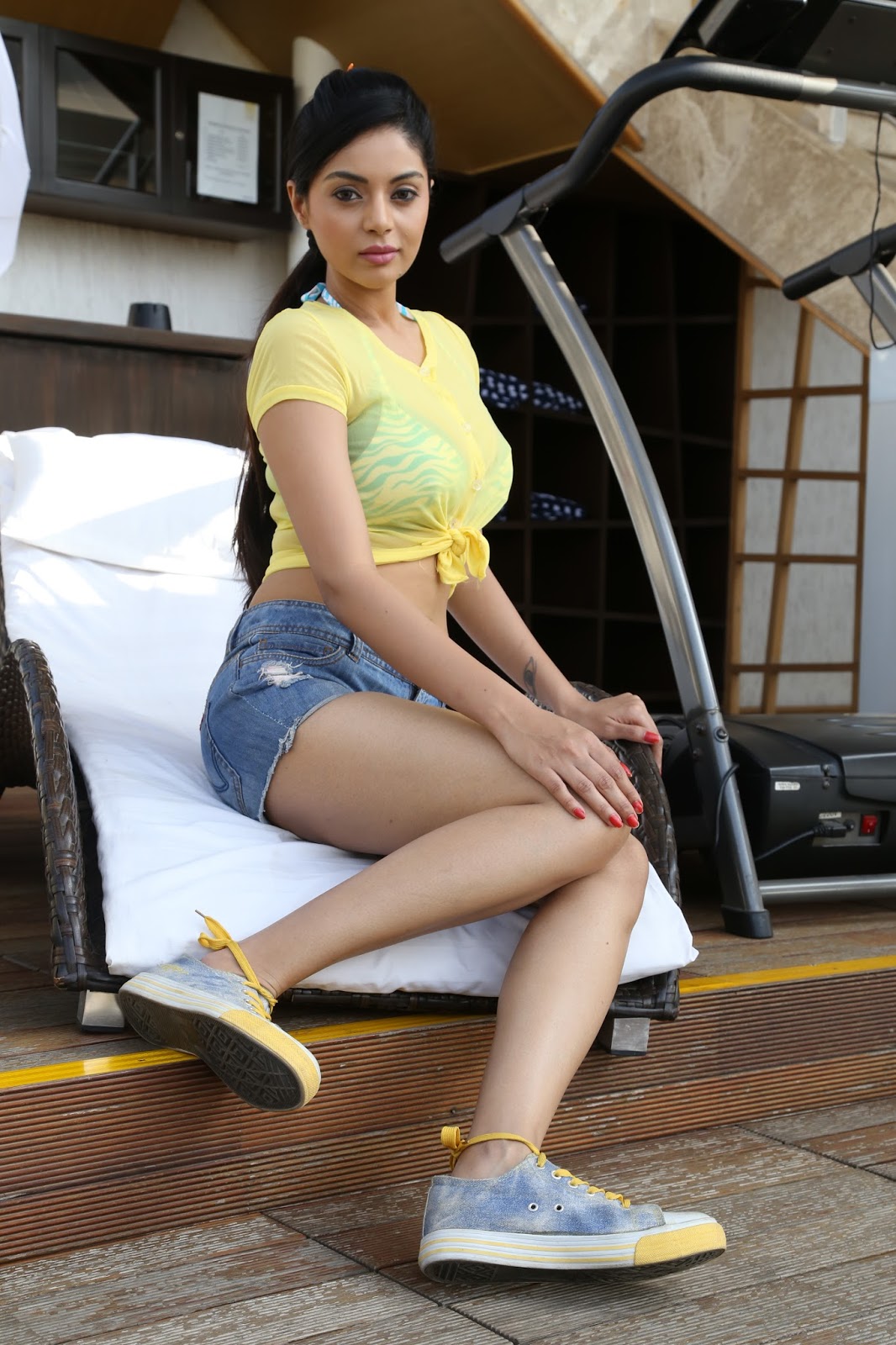 The incident sparked a broader conversation on Twitter about the nature of online criticism and how public figures navigate such situations. People debated the line between constructive criticism and outright trolling, and whether individuals in the public eye should respond to negative comments or simply ignore them.
Sanam Shetty's witty response serves as an example of how public figures can use humor to deflect negativity and turn a potentially harmful situation into a lighthearted moment. By responding in a thug-like manner, she not only displayed her sharp sense of humor but also empowered herself in the face of criticism.
also read: Radhika Sarathkumar Upset Over Fan While Posing For Selfie ?
The incident also sheds light on the issue of body shaming that many individuals, especially women, face on social media platforms. Sanam Shetty's response indirectly addresses the underlying judgment inherent in the troll's question, highlighting the importance of body positivity and rejecting societal expectations.
As public figures continue to engage with social media, they become more susceptible to both adoration and criticism. It is essential to remember that public figures are also human beings who can be affected by negative comments. However, they often find ways to navigate these situations with grace, as exemplified by Sanam Shetty's response.
In recent years, several celebrities and influencers have taken a stand against online bullying and body shaming, encouraging others to embrace self-love and respect. Through witty comebacks or outright calls for empathy and understanding, they have been able to redirect conversations and bring attention to the harmful impact of cyberbullying.
also read: Sanam Shetty Got Trolled For Her "Thalapathy Vijay Art"!!
Humor and wit have long been recognized as powerful tools to diffuse tense situations and shift the narrative. When used effectively, they can turn negativity into positivity and even encourage meaningful discussions. Sanam Shetty's response serves as a reminder that clever comebacks not only shut down trolls but also engage audiences, encouraging them to reflect on the implications of their own online behavior.
Sanam Shetty's recent Twitter incident highlights the ongoing challenges faced by public figures in managing criticism on social media platforms. Her witty response to a trolling comment not only showcased her ability to handle negativity with grace but also sparked a broader conversation about online behavior and body shaming.
Here is the tweet below:
Gillette nu oruthar 🫢#asksanam https://t.co/CA1lZLlF3S

— Sanam Shetty (@ungalsanam) June 29, 2023
In an era where online interactions can often be harsh and hurtful, it is essential to recognize the power of wit and humor in redirecting conversations towards positivity and empathy. Sanam Shetty's thug-like response serves as an inspiration for others to address criticism in a way that disarms negativity and encourages meaningful dialogue. Ultimately, this incident reminds us all to approach online interactions with respect and kindness, fostering an environment where individuals can express themselves without fear of judgment or ridicule.