Samantha's Open Comment About Keerthy Suresh & Nayanthara !!
Written by Dhiwaharan Published on Mar 28, 2023 | 10:02 AM IST | 214
Follow Us
Comments: 0
Samantha Ruth Prabhu is currently busy promoting her upcoming film "Shaakunthalam", a periodic drama, starring herself as the main lead. In a recent interview, the actress answered to a question on why actress Aditi Balan of "Aruvi" fame got casted in the big budget film. Samantha said that she herself appeared in a film of Keerthy Suresh which is titled as "Mahanathi". The actress also mentioned about her appearance in "Kaathu Vaakula Rendu Kaathal" in which she shared screen space with Lady Superstar Nayanthara.
also read : Aparna, Bigg Boss Abhinay's Wife Cheated Rs. 5 Lakh From A Woman!! Police Search On
Samantha Ruth Prabhu, the popular Indian actor, has revealed that she initially turned down the offer to star in the Telugu mythological drama Shaakuntalam. However, she eventually accepted the role as an opportunity to confront the fears that had been haunting her for the past three years. The actor explained that she had lived in a state of fear during this period, and saw the film as a chance to confront and overcome these fears.
Shaakuntalam is a film that tells the story of a woman named Shakuntala, who faces numerous challenges but retains her dignity and grace throughout. For Samantha, the role is the closest she could get to playing a Disney princess, a long-held dream of hers. Recently, she attended a private screening of the film with the director Gunasekhar and producer Dil Raju.
also read : "She Lost All Her Glow & Charm" – Samantha's Emotional Reply To Meme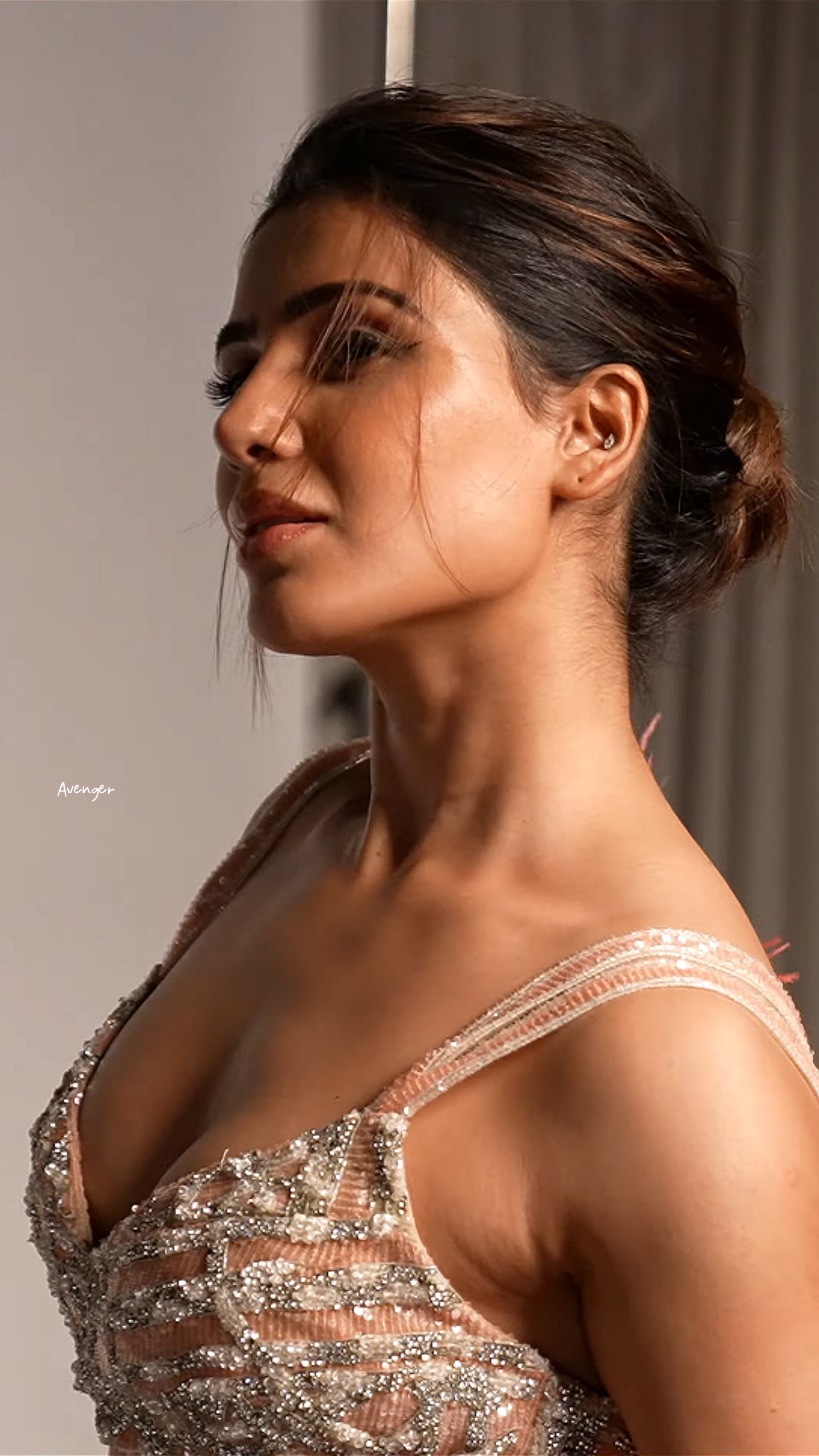 After watching the film, Samantha expressed her admiration for the director and his work, stating that he had her heart. She also praised the film, calling it a beautiful interpretation of one of India's greatest epics. She expressed her eagerness for family audiences to experience the powerful emotions of the film, and for children to be swept away by its magical world.
Samantha thanked Dil Raju and Neelima for the opportunity to be a part of the film, which she said would always be close to her heart. She expressed her excitement for audiences to see her performance and the film itself, which she hopes will be well-received.
Samantha's decision to confront her fears and take on the role of Shakuntala in Shaakuntalam appears to have been a positive one. The film has garnered significant interest and anticipation from audiences, and Samantha's performance is sure to be a highlight of the project.
also read : Hazel James, A Teacher Landed In Trouble After Cheating A Business Man!!
In a recent interview, the actress was asked why Aditi Balan got casted in the film after acting in "Aruvi", a nationally recognized film. After saying that Aditi Balan got a notable role in the film, Samantha asked "Didn't I act in a film of Keerthy Suresh in "Mahanathi". While I was acting in "Kaathu vaakula Rendu Kaadhal", many said that Nayanthara's will be having more weightage. But I liked  my role very much"
Watch the video below :