Samantha's Kind Request To Media!! Viral Video
CM / Updated: 2023-04-07
12:43 IST
By Dhiwaharan
Samantha requested media photographers not to use flash while capturing her pictures, video of which is trending in internet platforms. Popular South Indian actress Samantha Ruth Prabhu was recently spotted in Mumbai where she launched the 3D trailer of her upcoming film Shaakuntalam. As she stepped out of the venue, she was welcomed by a group of paparazzi who were eagerly waiting to capture a glimpse of the actress. However, as the camera flashlights began clicking on her face, Samantha appeared visibly uncomfortable and requested the paps to wait a little.
also read :  Samantha Reacted To Sobhita-Naga Chaithanya Dating Rumours?? "Shaakunthalam" Actress's Tweet Goes Viral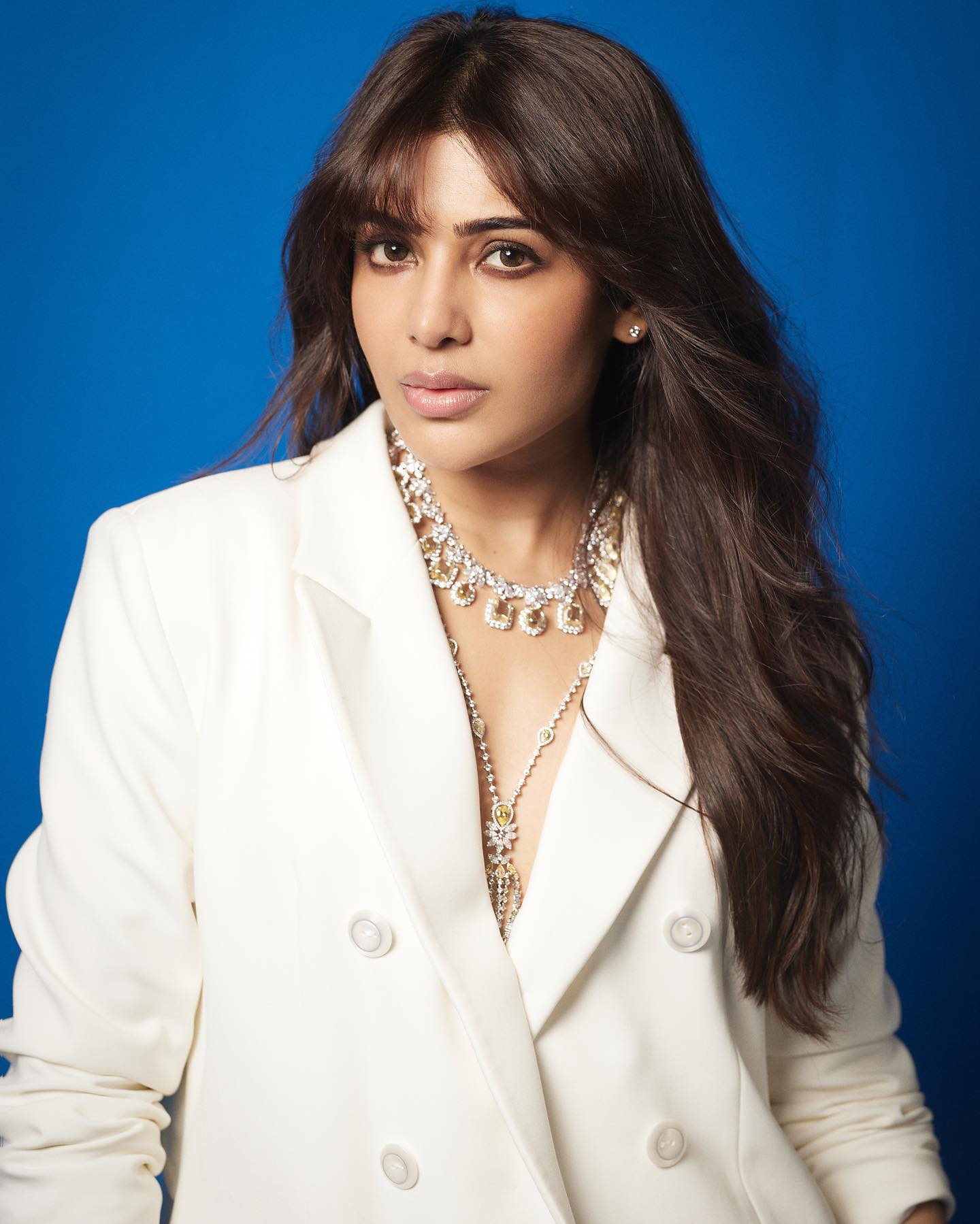 In a video shared by celebrity paparazzo Viral Bhayani, an ocean of photographers surrounded the actress who had a new hairdo, sporting bangs. Unfortunately, the flashing lights hurt her eyes, and she was seen trying to cover her face. Bhayani captioned the video, "She could barely open her eyes because of the flash!! Sam asks the paps kindly to shut down the flash as she walks towards her film premiere event today in Mumbai!! No doubt those bangs look so on point with those necklaces and ofc that outfit!!"
Reacting to the incident, netizens criticized the paparazzi for hounding the actress with flashlights. Some users pointed out that Samantha suffers from an autoimmune condition called Myositis, which makes her eyes sensitive to light. The disorder causes chronic inflammation, which leads to swelling that comes and goes over a long time. Despite her condition, Samantha has been fighting back and has promised to come back stronger than ever.
Queen sam @Samanthaprabhu2#SamanthaRuthPrabhu#ShaakuntalamOnApril14 pic.twitter.com/Nr0QtATTlm

— Priyanshi (@khatijasamantha) April 7, 2023
The talented actress made the announcement about her condition on social media, where she received an outpouring of support from her fans. She was last seen in the film Yashoda, which did well at the box office and received praise from critics. Samantha will be seen next in the Indian adaptation of Citadel on Prime Video, co-starring Varun Dhawan. She will also feature in an upcoming romantic film called Khusi opposite Vijay Deverakonda.
also read : Samantha On Her Divorce : "They Asked Me Not To Do An Item Song At That Time"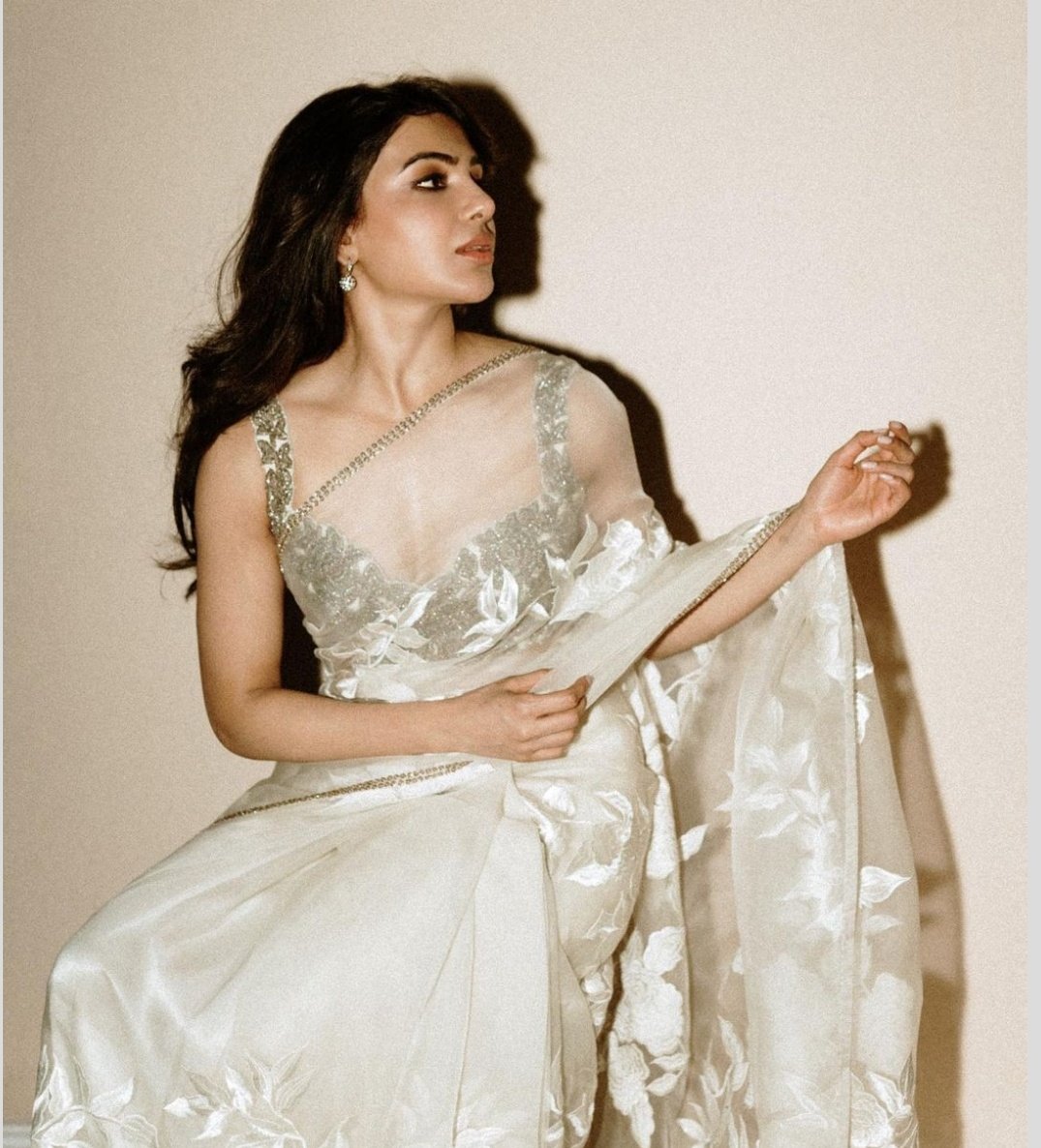 Shaakuntalam is a Pan-India mythological romantic drama based on the popular Indian play Shakuntala by Kalidasa. The story revolves around Shakuntala, the wife of King Dushyant, and the mother of Emperor Bharata. The film will be released in Hindi, Tamil, Malayalam, and Kannada, catering to a wider audience. Samantha's performance in the film is highly anticipated, and fans are eager to see her bring the character of Shakuntala to life on the big screen.
Watch video :
View this post on Instagram
also read : Naga Chaitanya Dating This Young Heroine?? Samantha Fans Fuming
Samantha Ruth Prabhu is a talented actress who has captured the hearts of audiences with her performances. Despite her battle with Myositis, she continues to work and inspire her fans with her determination and resilience. Shaakuntalam is a highly anticipated film that showcases her versatility as an actress, and her fans cannot wait to see her on the big screen once again.