Samantha To Stop Acting In Movies ?
Written by gokul krishnan Published on Jul 06, 2023 | 07:45 AM IST | 88
Follow Us
Comments: 0
Samantha, the popular actress known for her roles in South Indian cinema, has recently made headlines as she returns to work after a brief hiatus due to her battle with Myositis. Despite her successful recovery, Samantha has decided to take a well-deserved break from her hectic schedule and focus on her health and well-being. This decision comes as a surprise to many, considering the numerous offers pouring in from both the Hindi film industry and the web-based platforms.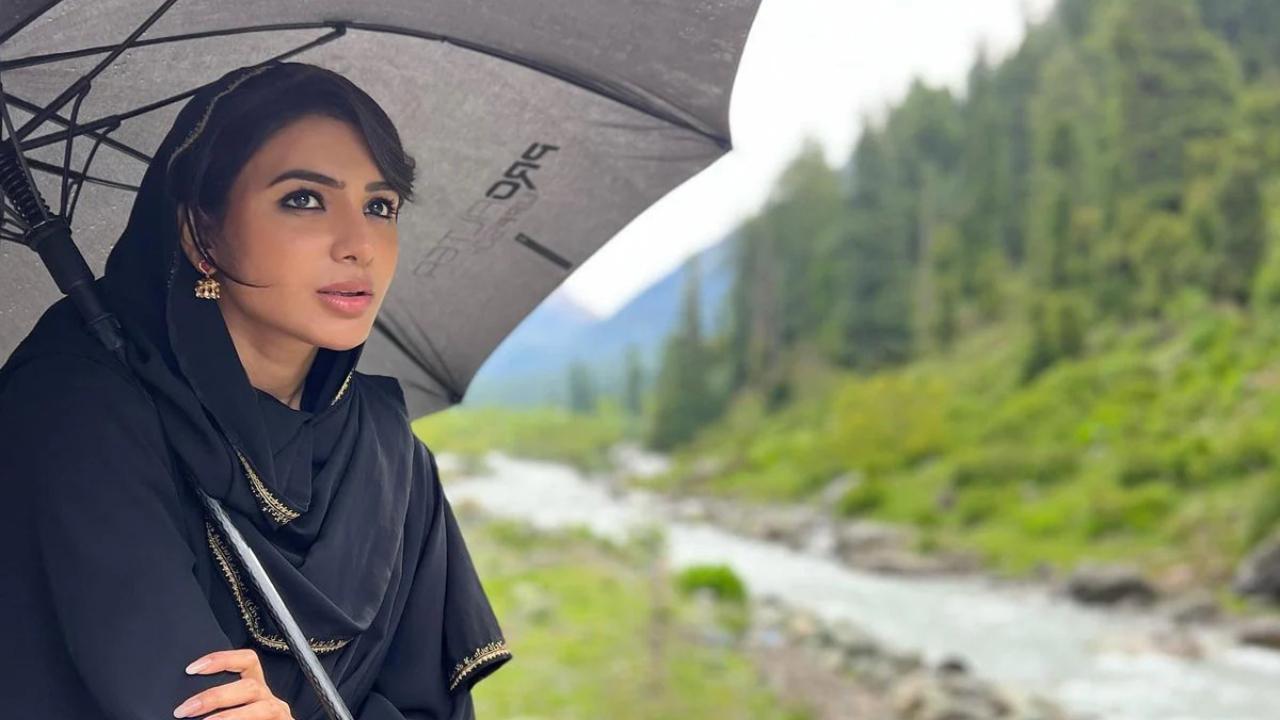 also read: Samantha Ruth Prabhu's Emotional Post About Her Health Issues!!
One of Samantha's recent projects that garnered immense praise and popularity was her role in "The Family Man: Season 2." The series received critical acclaim, and Samantha's performance was highly appreciated by both audiences and critics alike. Following this success, Samantha found herself flooded with offers from the Hindi film industry, with filmmakers eager to cast her in their upcoming projects. Simultaneously, she was also approached for various web-based ventures, indicative of the rising popularity of digital platforms in the entertainment industry.
Currently, Samantha is busy shooting for Vijay Deverakonda's film, "Kushi," which is in its final stages of production. Additionally, she is set to complete shooting for Varun Dhawan's upcoming film, "Citadel," in the near future. Despite her commitment to these projects, Samantha has made the decision to take a long break from work to prioritize her health and undergo additional treatment.
also read: Samantha To Return Advance Payments To Producers Due To This Reason !!
In an admirable display of professionalism, Samantha has returned all the advances she had received for her future projects and has personally informed the filmmakers about her decision. By doing so, she has demonstrated her integrity and commitment to her craft, putting her health and well-being first. Samantha's announcement that she will not be signing any Telugu or Hindi films at this time comes as a disappointment to many, but her fans and the industry as a whole fully support her decision.
During her break, Samantha plans to focus on her recovery and rejuvenation. She understands the importance of self-care and recognizes that this much-needed rest will contribute to her overall well-being. The actress will be undergoing additional treatment to ensure that she makes a full recovery and returns to the screen stronger than ever before. Despite her hiatus from signing new projects, Samantha will continue to fulfill her commitments by promoting her upcoming releases, "Kushi" and "Citadel," at the appropriate time. Her dedication to these films showcases her professionalism and respect for the teams she has worked with.
also read: Superstar Rajinikanth Failed To Mention Keerthy Suresh In His Tweet!! Check How She Replied
Samantha's decision to take a break highlights the importance of prioritizing one's health, even in a demanding industry like entertainment. By sharing her journey with Myositis and taking time off to focus on her well-being, Samantha serves as an inspiration to others who may be facing similar health challenges. As Samantha embarks on her well-deserved break, her fans eagerly await her return to the silver screen. They understand that her health and happiness should always take precedence over her professional commitments. With her talent and determination, Samantha is sure to make a remarkable comeback, delivering more memorable performances in the future.
Here is the tweet below:
#Samantha to take a 6-month break from #movies. She will be going to #US for treatment of #myositis, which can cause intense muscle pain and inflammation. @Samanthaprabhu2 has been advised by her doctors to "rest well and avoid stress". The actress is currently shooting for… pic.twitter.com/g9bFEJ5yu5

— Sreedhar Pillai (@sri50) July 6, 2023
Samantha's decision to take a long break from work following her recovery from Myositis is a testament to her strength and dedication to her health. Despite the influx of offers from both the Hindi film industry and web-based platforms, Samantha has chosen to prioritize her well-being and undergo additional treatment. Her decision to return all the advances and inform the filmmakers about her break showcases her professionalism and integrity. While her absence may disappoint fans and the industry, they fully support her decision and eagerly await her return. Samantha's journey serves as a reminder to prioritize health and self-care in a demanding industry, and her dedication to her upcoming releases demonstrates her commitment to her craft. As she takes this much-needed rest, Samantha will undoubtedly return stronger, delivering more remarkable performances in the future.