Samantha To Charge This Much Amount For Her Upcoming Project ?
Written by gokul krishnan Published on Jun 14, 2023 | 03:25 AM IST | 93
Follow Us
Comments: 0
Samantha Ruth Prabhu, one of the most prominent actresses in South India, has made headlines with her stellar performance in the Amazon Prime Video web series 'Citadel.' The talented actress, who had been battling myositis, has left fans and industry pundits awestruck with her remarkable return to the screen. Directed by the renowned duo Raj and DK, 'Citadel' marks Samantha's second collaboration with the directors, following the massive success of the hit series 'The Family Man.'
However, what has truly grabbed the attention of the industry is the substantial remuneration Samantha received for her role in the series. Reports suggest that the actress was paid a whopping Rs. 10 crores for her performance, a figure that has left many astonished. Traditionally, Samantha's average salary for a film ranges from Rs. 4 to 5 crores, making this considerable raise an unexpected development. This milestone serves as yet another testament to Samantha's extraordinary talent and further emphasizes the importance of equal pay for both genders in the entertainment industry.
also read: Vishnu Vishal Replied To A Fan Who Accused Him Of Stealing Rs. 5 Crore From Soori!!
It is worth noting that 'Citadel' has already gained recognition on an international level, with Hollywood diva Priyanka Chopra and Richard Madden starring in the original version of the web series. The Indian adaptation features Samantha alongside Varun Dhawan, and the shooting is currently underway. The announcement of Samantha's involvement generated significant excitement among fans, and her lucrative remuneration only added to the anticipation surrounding the project.
While some reports suggest that Samantha's remarkable salary was influenced by the presence of intimate bedroom scenes, lip locks, and risky action sequences in 'Citadel,' fans refuse to believe that these factors alone justified the substantial pay raise. Samantha's talent and dedication to her craft have consistently proven her worth, and her performances have captured the hearts of audiences across the globe. Therefore, it is only fitting that she receives the recognition and remuneration she truly deserves.
also read: Prabhu Deva's First Words After Giving Birth To A Baby Girl At The Age Of 50 !!
Samantha's comeback after battling myositis showcases her resilience and determination to overcome challenges. Her triumphant return to the screen has served as an inspiration to aspiring young actresses, highlighting the importance of perseverance and the pursuit of excellence. In an industry where pay disparities between genders are prevalent, Samantha's substantial remuneration for 'Citadel' demonstrates a step forward in achieving pay equality. It is a powerful reminder that talent and hard work should be the determining factors in compensation, rather than gender or any other irrelevant criteria.
Beyond her undeniable acting prowess, Samantha has consistently proven herself as a versatile performer, effortlessly transitioning between various roles and genres. Her ability to immerse herself in diverse characters has garnered her a loyal fan base, who eagerly await each of her projects. 'Citadel' presents yet another opportunity for Samantha to showcase her range as an actress, and fans are eagerly anticipating her performance alongside Varun Dhawan in this high-profile web series.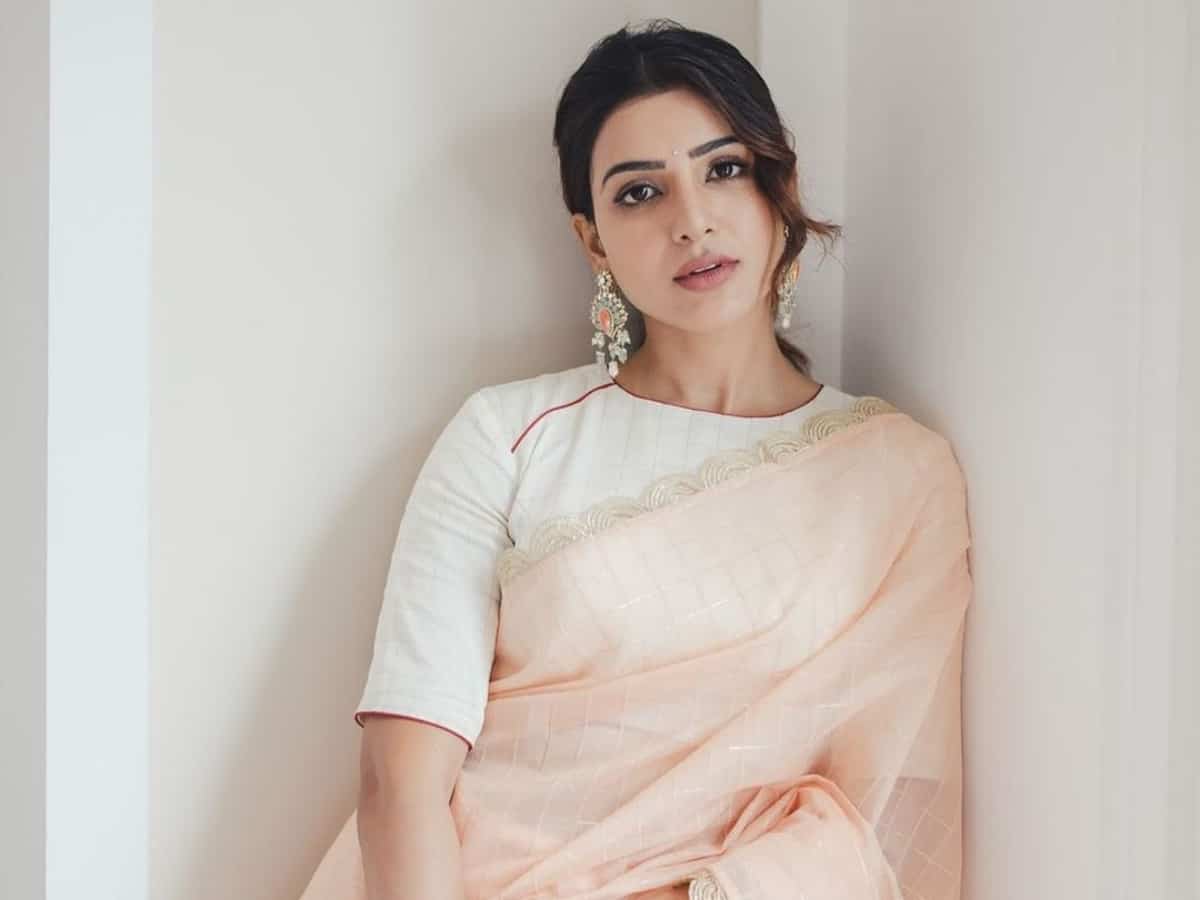 As Samantha Ruth Prabhu continues to make waves in the entertainment industry, her success serves as a testament to her talent, dedication, and unwavering spirit. Her remarkable remuneration for 'Citadel' is not merely a reflection of her market value, but also a step forward in addressing the gender pay gap prevalent in the industry. It sends a powerful message that actresses deserve equal recognition and compensation for their contributions.
also read: Kanye West Got Slammed For His Inappropriate Birthday Party!!
Samantha's journey from her battle with myositis to her triumphant comeback is a testament to her strength and determination. Her fans eagerly await the release of 'Citadel' and are confident that her performance will once again captivate and enchant audiences. As Samantha continues to break barriers and challenge norms, she paves the way for a more inclusive and equitable industry, where talent and skill are truly valued.