Samantha Ruth Prabhu's Emotional Post About Her Health Issues!!
Written by gokul krishnan Published on Jun 15, 2023 | 00:43 AM IST | 159
Follow Us
Comments: 0
Samantha Ruth Prabhu shared her reflections on the past year, revealing her battle with skin cancer and the challenges she faced during her treatment. With a year filled with forced lifestyle changes, medical treatments, and personal introspection, Samantha's post resonates with strength, resilience, and a profound understanding of life's unpredictability. Despite setbacks and professional failures, Samantha emphasizes the importance of seeking meaning, finding inner strength, and embracing the love and support of others. Her story serves as an inspiration for anyone facing adversity and seeking hope and courage.
Samantha Ruth Prabhu's life took an unexpected turn when she received the diagnosis of skin cancer. This life-altering event forced her into a "new normal" characterized by drastic changes in her lifestyle and routine. In her Instagram post, she reflects on the challenges of eliminating salt, sugar, and grains from her diet, along with the cocktail of medications required for her treatment. These forced adjustments required immense discipline and resilience, showcasing Samantha's unwavering commitment to her health and well-being.
also read: Nagercoil Kasi's Disgusting Behaviour At Court!! Viral Video
During her year-long battle, Samantha embarked on a journey of introspection and self-discovery. She acknowledges the professional failures she encountered along the way, highlighting that life does not always go according to plan. However, she found solace in seeking meaning amidst the chaos, emphasizing the importance of reflection. Samantha's ability to find purpose and growth in the face of adversity is a testament to her inner strength and resilience.
Throughout her journey, Samantha turned to prayers and poojas as sources of strength and peace. However, her prayers were not focused solely on personal blessings and gifts but were rooted in finding the inner strength required to navigate through difficult times. Samantha's spiritual journey illustrates her profound belief that the gods may delay but never deny peace, love, joy, and strength to those who actively seek them.
also read: Priya Bhavani Shankar's Strict Conditions To Her Boyfriend!!
Samantha's experience taught her the invaluable lesson that not everything goes according to plan. Instead of dwelling on past failures or waiting for circumstances to be perfect again, she emphasizes the importance of accepting imperfection and moving forward. Samantha encourages others to focus on controlling what is within their reach, letting go of the uncontrollable, and taking one step at a time. She reminds us that progress, no matter how small, is a victory in itself.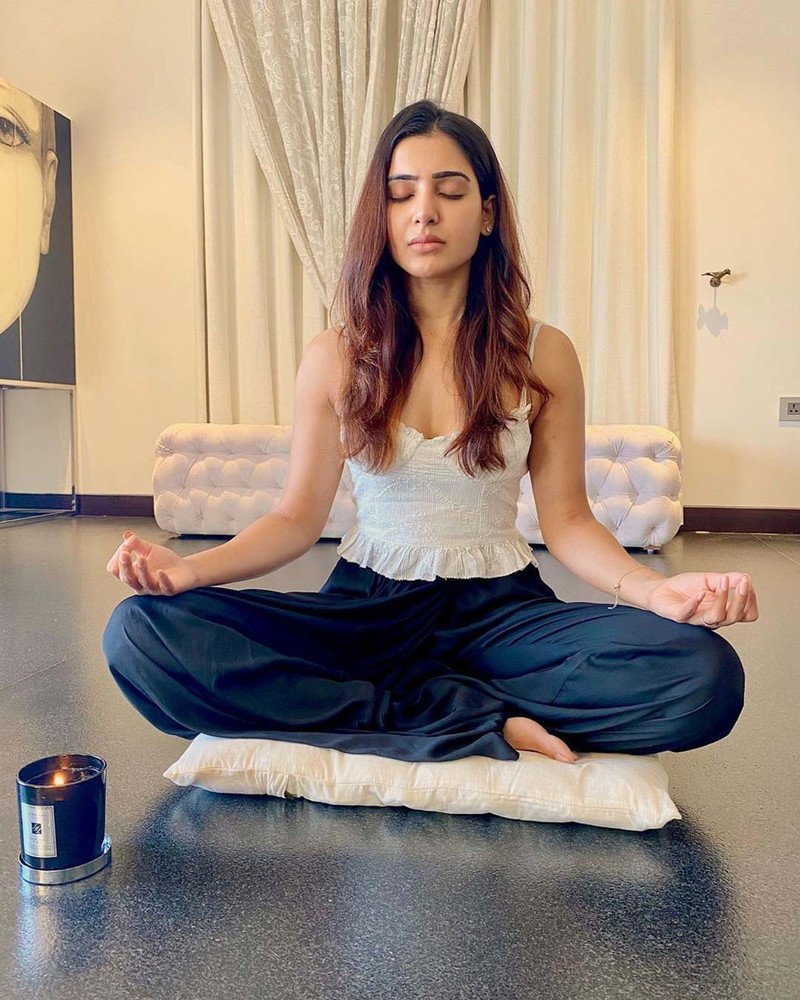 In her post, Samantha expresses her determination not to let hate affect her. Instead, she clings to love and the people dear to her heart. This powerful sentiment echoes the belief that love has the ability to heal and uplift, while hate only holds the power we allow it. Samantha's message serves as a reminder to all of us to cherish our relationships, surround ourselves with positivity, and not let negativity hinder our personal growth and well-being.
also read: Kangana Ranaut Criticized This Hero For Acting As "Lord Ram"
Here is the Instagram post:
View this post on Instagram
Here is the screenshot:
Samantha Ruth Prabhu's Instagram post encapsulates a year of personal struggle and growth. Her battle with skin cancer taught her valuable life lessons and transformed her perspective on success, strength, and the pursuit of happiness. Through her words, Samantha inspires individuals facing their own battles to seek meaning, reflect on their journey, and find inner strength. She reminds us to embrace imperfection, let go of the uncontrollable, and keep moving forward with resilience and determination. Samantha's story serves as a beacon of hope, encouraging us to overcome adversity, cherish love, and seek the things that truly matter in life.