Samantha Publicly Showed Middle Finger To Everyone Who Advised Her To Behave Married !!
By Dhiwaharan
Women have it hard in this country. Even when you rise to the top in a male-dominated industry with a huge gender pay parity and manage to escape on holiday, the patriarchy, misogyny and sexism is always trying to claw you into submission. However, actor Samantha hit back and showed the moral brigade their place, with a recent Instagram post – where she literally showed people a middle finger.
Two days ago, the actor, who is currently holidaying in Ibiza with actor and husband Naga Chaitanya, posted a picture of her in a red, floral beach dress. With the Spanish sun bouncing off her olive skin, Samantha titled the Instagram photo 'Inner peace'. But of course, the moral police felt compelled to distort the peace. In lightning speed, they arrived on the scene i.e. Instagram's comments section, for an inspection. After applying the various permutations and combinations of 'acceptable married woman behaviour', they proceeded to denigrate the actor for her choice of clothes.
[wp_ad_camp_1]
Many of the deplorable comments were, not surprisingly, from men, who told Samantha that she must not resort to posting such pictures, especially since she's married into the Akkineni family.
One man wrote, "Pls don't post dis type of pics bcoz ur not samantharuthprabhu ur the daughter in law of Akkineni family"(sic).
According to their warped logic, being married to the grandson of the late Telugu film producer Akkineni Nageswara Rao somehow meant losing all agency and bodily autonomy.
[wp_ad_camp_1]
In what can only be described as 'peak Indian moral policing', many men used the eye-roll worthy 'I am only telling as a brother' argument. Some even said that they 'respect' Samantha as a 'sister-in-law' and that she shouldn't 'spoil' the good graces she was enjoying from these so-called 'fans'.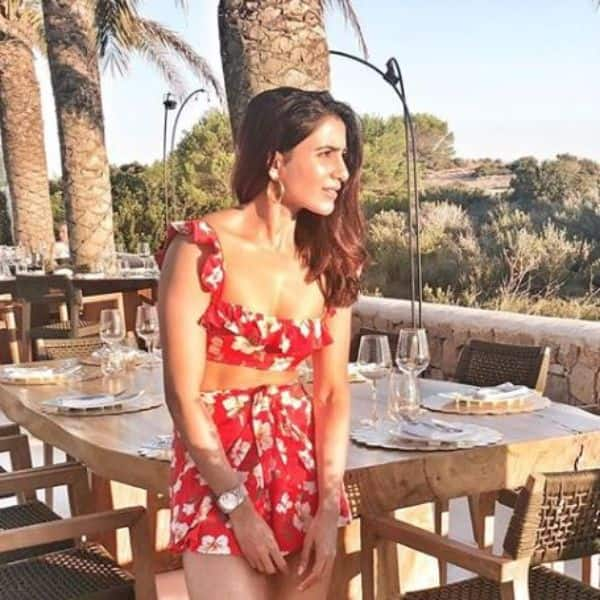 Amusingly, many of the women who commented were seemingly 'torn' between their love for the actor and the shock of seeing a woman exercise her freedoms. As opposed to defending their 'beloved star', they 'gently advised' her not to wear such clothes since it deeply hurt them to see trolls descend on her post. Many of these comments also 'apologised' to Samantha for disappointing them (yes, you read that right).
However, despite the hellish comments section, a steady stream of comments came out in support of the actor, stating that she can do as she pleases and nobody has the right to tell her what to do. Some even encouraged the trolls to look at her heart, as opposed to her clothes.
Putting all matters to rest, however, was the woman herself who posted a fiery Instagram story. In the first of her three-part story, she wrote, "For all those of you who thought you had a say in how I should live my life after marriage".
[wp_ad_camp_1]
What came next was a well-deserved picture of a middle-finger, that told these people exactly where to shove it if they wanted to weigh in on her life. She even ended her stories with a polite 'thank you', showing us all how it's done!
Thank YOU Samantha. We're taking notes!