Samantha Opened About Surrogacy For The First Time!!
Written by Dhiwaharan Published on Nov 08, 2022 | 11:47 AM IST | 66
Follow Us
Comments: 0
During the promotional interview of her upcoming film "Yashodha" which revolves around crimes that are taking place surrounding women who chose to give birth to babies through surrogacy, Samantha opened about her opinion on Nayanthara-Vignesh Shivam who recently grabbed headlines after giving birth to their twin babies through the same method.
"Yashodha" trailer which released with huge expectations, suggested a slick action thriller that surrounds around surrogate mothers. Samantha who plays the role of Yashoda, a surrogate mother, seems to be stopping at no where when it comes to saving her child. The film is expected to be a edge of the seat action thriller that has scope for Samantha to expose her action skills.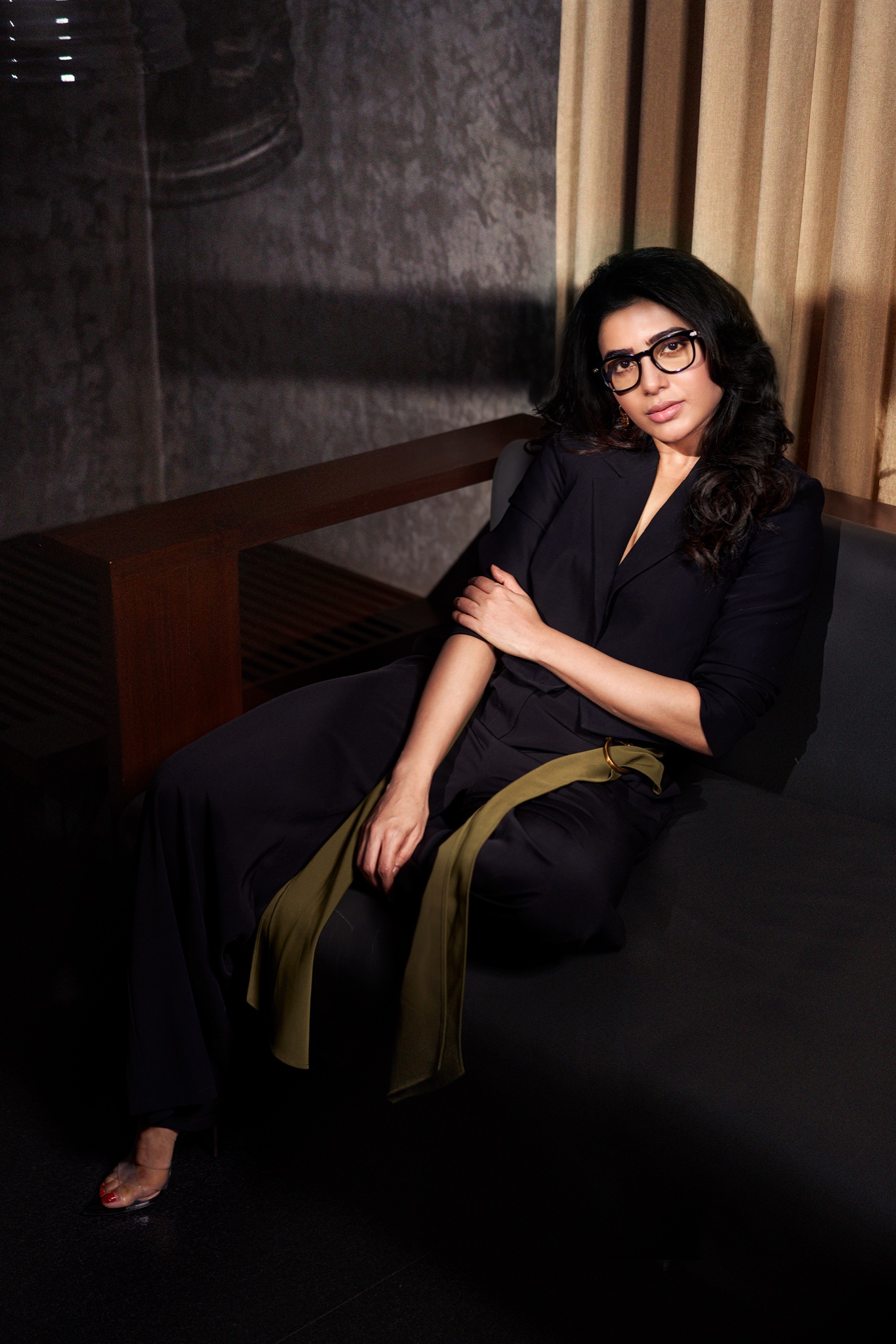 While interviewing Samantha as a part of th film's promotion, host Ramya mentioned about the celebrity couple who gave birth to their children through surrogacy and asked her to tell her opinion.
"I'm a non-judgmental person and not an opinionated one. If you are saying a opinion that is different from mine and I would change mine. I think I don't have an opinion" Samantha said and went on to add "I think every person deserves to be happy and they should do what gives them happiness, that's it"
Talking about whether she chose to do "Yashodha" because it deals with a hot topic of the state, Samantha said that the film's shoot started way before Nayanthara and Vignesh Shivan made their announcement. "I'm not a person who acts in a film just because it talks about a hot topic about the society. This started way before and I see it as a free marketing, good for us" the actress said.
Watch the video below :
credits : Little talks 
It is notable that Samantha and Nayanthara shared screen space in a recently released film named "Kaathu Vaakula Rendu Kaathal" that was directed by Vignesh Shivan. On 9th of September, Wikki and Nayan announced that they gave birth to twin babies through surrogacy.
When a controversy erupted and investigation was conducted to ensure whether the couple breached any rules of going through surrogacy in state Tamilnadu, the couple proved that they followed all the norms and even produced documents to prove that they registered their marriage 6 years ago.
View this post on Instagram
Talking about her health condition, Samantha, in the interview said "As I said in my post, some days are good, some are bad. Some days, I have felt even taking one more step would be difficult. But when I look back, I wonder I have gone through so much and have come this far. I'm here to fight" the actress who got emotional said.
In the same interview, Samantha made it clear that she is not in a life threatening situation. "I want to clear one thing. I saw a lot of articles describing my condition as life-threatening. The stage I'm in, it's not life threatening. At the moment, I'm not dead yet. I don't think those headlines were very necessary" She added.
Bounce back soon @Samanthaprabhu2 🙏 this is tough to go through but hopefully it'll all be over soon. Credit goes to you for taking time out to do a couple of interviews!

— Siddarth Srinivas (@sidhuwrites) November 8, 2022
Last Saturday, actress Samantha came up with an emotional note updating about the health condition she has been going through. The "Super Deluxe" actress said that she got diagnosed with an auto immune condition called "Myositis". She who was looking to share about it to her followers after getting cured, realized that it is taking too long than expected and uploaded the post believing " This shall too pass"