Samantha Couldn't Resist Replying To Vijay Fans!!
Written by Dhiwaharan Published on Jan 02, 2023 | 12:14 PM IST | 144
Follow Us
Comments: 0
With just 10 days to go for the release of "Varisu", the makers are yet to confirm the trailer release date of the most expected Vijay starrer. Fans of the actor are trending hashtags and spamming the social media feeds, demanding the trailer release date of "Varisu".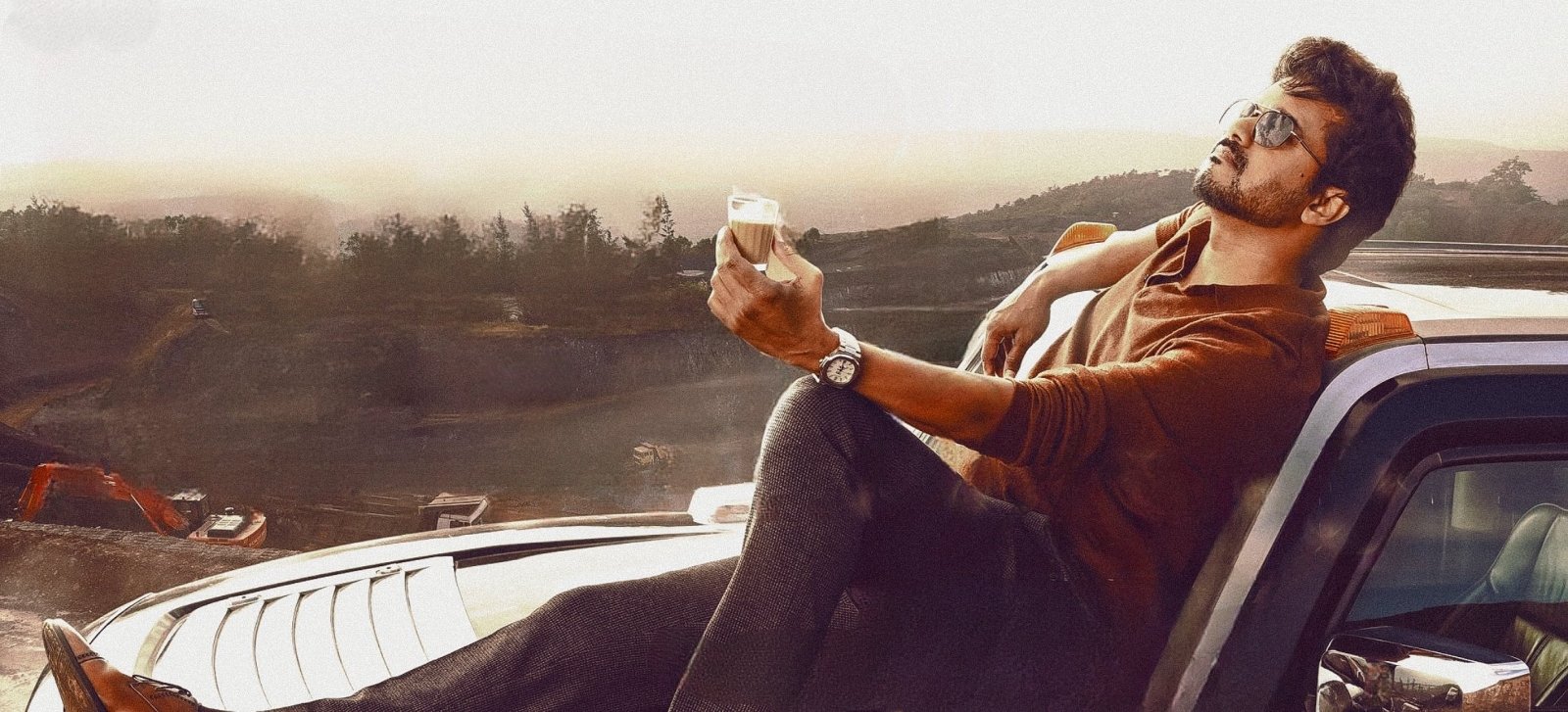 On seeing them spamming her comment section, actress Samantha who paired up with Vijay in films such as "Theri", "Mersal", came up with a reply to them, confirming that the trailer would drop "Very Soon". She also mentioned about how Thalapathy fans hijacked her mentions, demanding "Varisu" trailer.
Sri Venkateshwara Creations, a production house which is bankrolling "Varisu", is also producing other films that includes "Shaakunthalam" of actress Samantha. On Monday, they came up with an important update about the Samantha starrer.
View this post on Instagram
"Witness the #EpicLoveStory #Shaakuntalam in theatres near you from Feb 17th 2023 Worldwide! Also in 3D" read their post's caption that had a brand new poster of the film.
Check out the post below :
Witness the #EpicLoveStory #Shaakuntalam in theatres near you from Feb 17th 2023 Worldwide! Also in 3D 🦢@Gunasekhar1 @Samanthaprabhu2 @ActorDevMohan #ManiSharma @neelima_guna @GunaaTeamworks @SVC_official @neeta_lulla @tipsofficial #MythologyforMilennials #ShaakuntalamOnFeb17 pic.twitter.com/NLr9guwHgT

— Sri Venkateswara Creations (@SVC_official) January 2, 2023
Comment section of the post got flooded by Vijay fans who wanted an update for "Varisu" trailer. "Deii padam release ku pathu naal dhaan da iruku innum rls date, censor, trailer lam idhuku naduvula eppa viduva" a fan commented whereas another one said "Plzz Give any update about trailer release date . DON'T DISAPPOINT US"
Check out some of their reactions below :
Trailer update enga da🚶‍♂️ pic.twitter.com/I3fURXW0eU

— Vignesh (@Vignesh19955784) January 2, 2023
#VarisuTrailer update enga da😵‍💫😠 pic.twitter.com/mINxdiQl8E

— Poovarasan Thalapathy (@poovarasan1106) January 2, 2023
Plzz Give any update about trailer release date . DON'T DISAPPOINT US @SVC_official

— Michael jabez (@Michaeljabez1) January 2, 2023
Epa ithu mukkiyama 🤦🤦 Trailer update vidra deiiii two weeks kuda illa innu 😡😡😡

— Gangster A (@CrazyBo24450003) January 2, 2023
Deii padam release ku pathu naal dhaan da iruku innum rls date, censor, trailer lam idhuku naduvula eppa viduva 😭😭😭

— ƒαιzι тωιтѕ ♡ (@PranavKVFC) January 2, 2023
On seeing such comments, actress Samantha decided to give them an answer that production house failed to do. Replying to a fan who expressed his disappointment saying that they started trending hashtag to get the trailer and release update, Samantha said "Since you guys have hijacked my mentions . I found out ☺️ VERY SOON!!"
Here's her tweet :
Since you guys have hijacked my mentions . I found out ☺️
VERY SOON!! https://t.co/fVaqhwmhIz

— Samantha (@Samanthaprabhu2) January 2, 2023
Check out some of the reactions her tweet received from the fans of actor Vijay :
Sam to #ThalapathyVijay fans 😀😀 pic.twitter.com/bP66mRHZaE

— Rajasekar (@sekartweets) January 2, 2023
Thank you Sam @Samanthaprabhu2 😍😘 pic.twitter.com/k6llqJtsB9

— Iam SKS (@SIBINKSABU2) January 2, 2023
So Sweet🥰
Take Care Baby❤️ pic.twitter.com/8xNiFWn4ds

— ⚡Naveen🤩 (@NaveenVijay222) January 2, 2023
— Thalapathy Bala (@itz_bala_twtz) January 2, 2023
This pair one more time please ❤️ pic.twitter.com/AnDnRqL6Mj

— ᵗʰᵉ𝑴𝖆g͎i̾ᥴﺃᴀ𝐍 🃏 (@The_Megic) January 2, 2023
#VarisuTrailer very soon..update by our own Thalapathy fangirl @Samanthaprabhu2 😍😍😍😍😍😍 #Varisu #Thalapathy67 @actorvijay pic.twitter.com/gApKyqUsRT

— Devanayagam (@Devanayagam) January 2, 2023
Sam giving #VarisuTrailer updates cho sweet pic.twitter.com/nXvz7lHPxS

— Swarley (@Blahhulk) January 2, 2023
Once a Thalapathy fan..its Thalapathy fan for life!! Once again its proven by Sam😍 Thank you @Samanthaprabhu2 !!! #Samantha #Varisu #Thalapathy67 @actorvijay pic.twitter.com/iFMw6483ji

— Devanayagam (@Devanayagam) January 2, 2023