Sakshi Agarwal is one of the evicted contestant who is very much active on Social media platforms since her eviction. Her existence inside the house made much impact as she maintained a strong bond with the other contestants. During her stint inside the house, Sakshi was seen attached to the contestants very much, especially with Kavin, the Saravanan Meenatchi star and Sherin.
[wp_ad_camp_1]
However, her behaviour in Kavin's issue and her attitude in certain occasions irked the audience who decided not to vote for her. As many expected her to be sent in secret room, she was directly eliminated from the Bigg Boss house.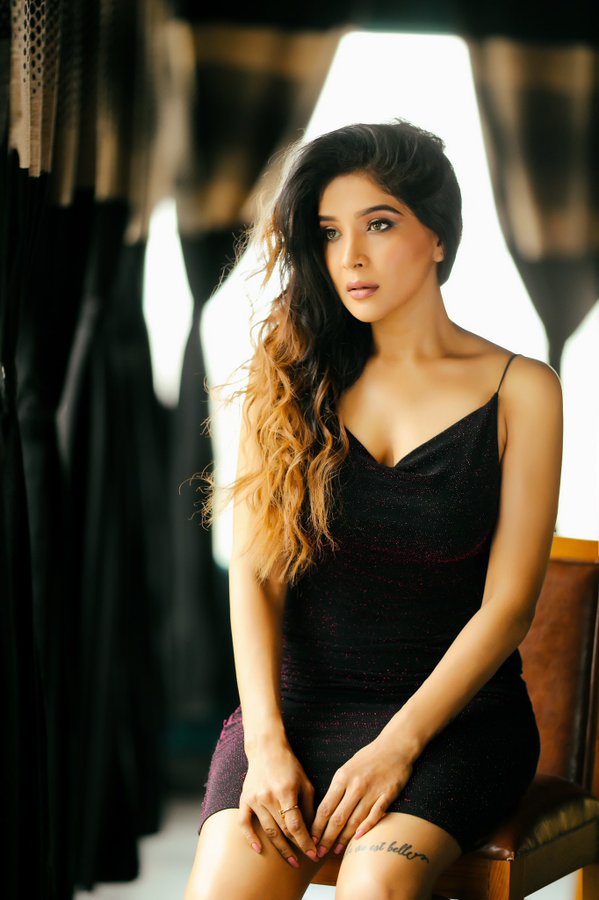 Sakshi Agarwal was in sort of a relationship with Kavin who showed interest in another contestant Losliya. Both Losliya and Sakshi were friends initially but their friendship doesn't lasted long as Kavin showed similar interest in both of them which got exposed at one point.
On watching the yesterday's episode, Sakshi reacted to it by posting a selfie video in one of the social media platforms. In the video, the actress is seen talking about Kavin's statement in the show when he was asked to justify that he deserves the title.
[wp_ad_camp_1]
"I want to ask three questions as I have watched the today's episode of Bigg Boss. Firstly, who proposed whom ?? Did Kavin proposed me or I proposed him ?? Housemates know the truth but I suspect that audience are not very much clear about this." says Sakshi in the video.
Watch the video here :
"The second thing I want to ask is, who gave him the rights to shout at me that way ?? Can he shout at Madhumitha or Vanitha like that ?? I only forgave him due to the bond we had at that time" she added.
"Kavin is the one who talked about our marriage. He even said to Sherin that she has to come to his house in future to meet me as we are going to be in the same house. You may take the relationship of girls for granted but we are not." She said in the video.
[wp_ad_camp_1]
It is notable that earlier Sakshi slammed and tried to shut down Kavin and Losliya fans who are stalking her through fake ids. "Trollers, Do Something Useful" Sakshi Directly Slammed Kavin & Losliya Army !!
What do you think on this video of Sakshi ?? Comment your views below !!