Sakshi and Mahi are one of the most well known and beloved couples in Indian cricket and everyone knows that Dhoni is an amazing husband and a doting father to their daughter, Ziva. Now he won our hearts by this sweet gesture of helping his wife with her shoes.
[wp_ad_camp_1]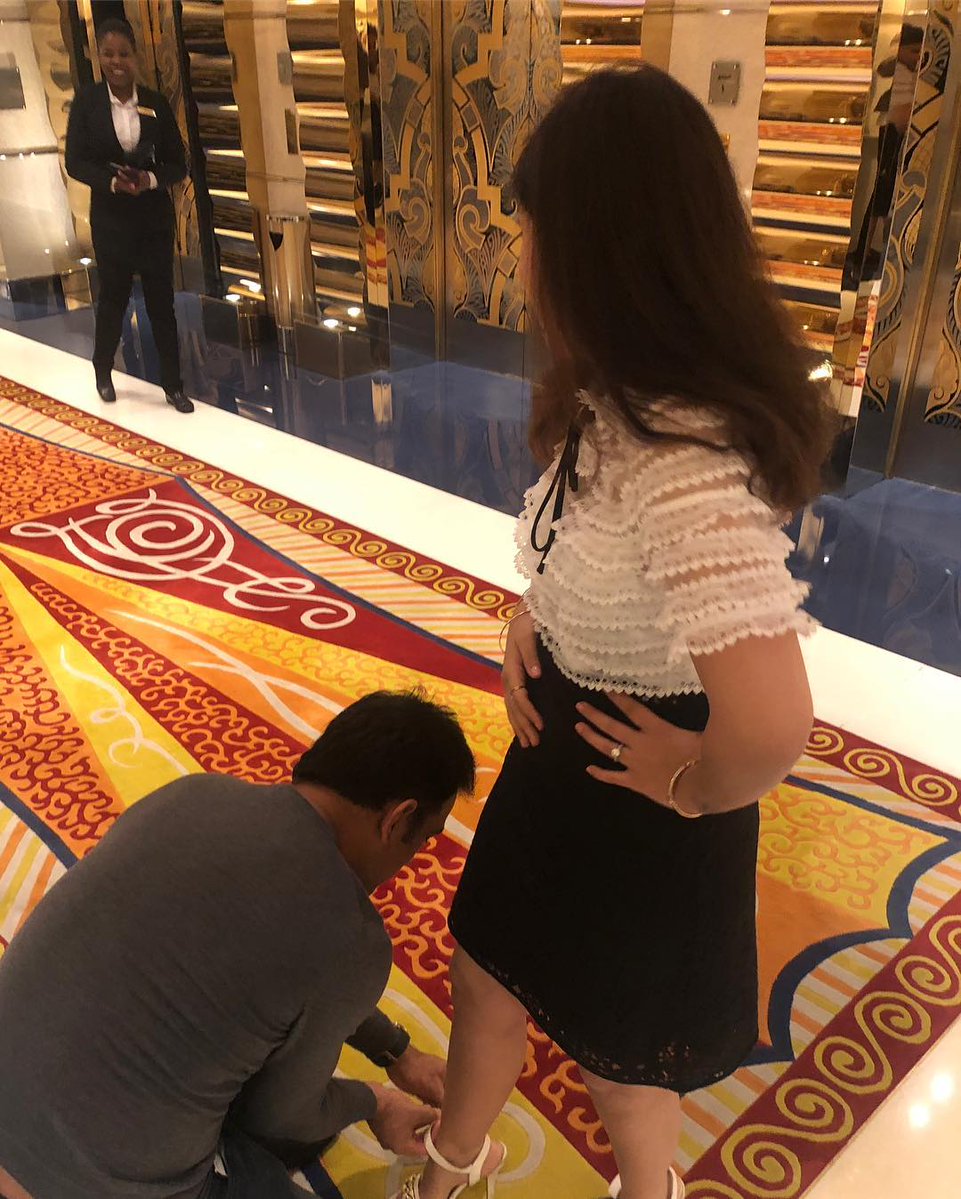 Former Indian captain MS Dhoni has become a crowd-favorite not just on the pitch but is swaying fans over by giving major husband goals as well.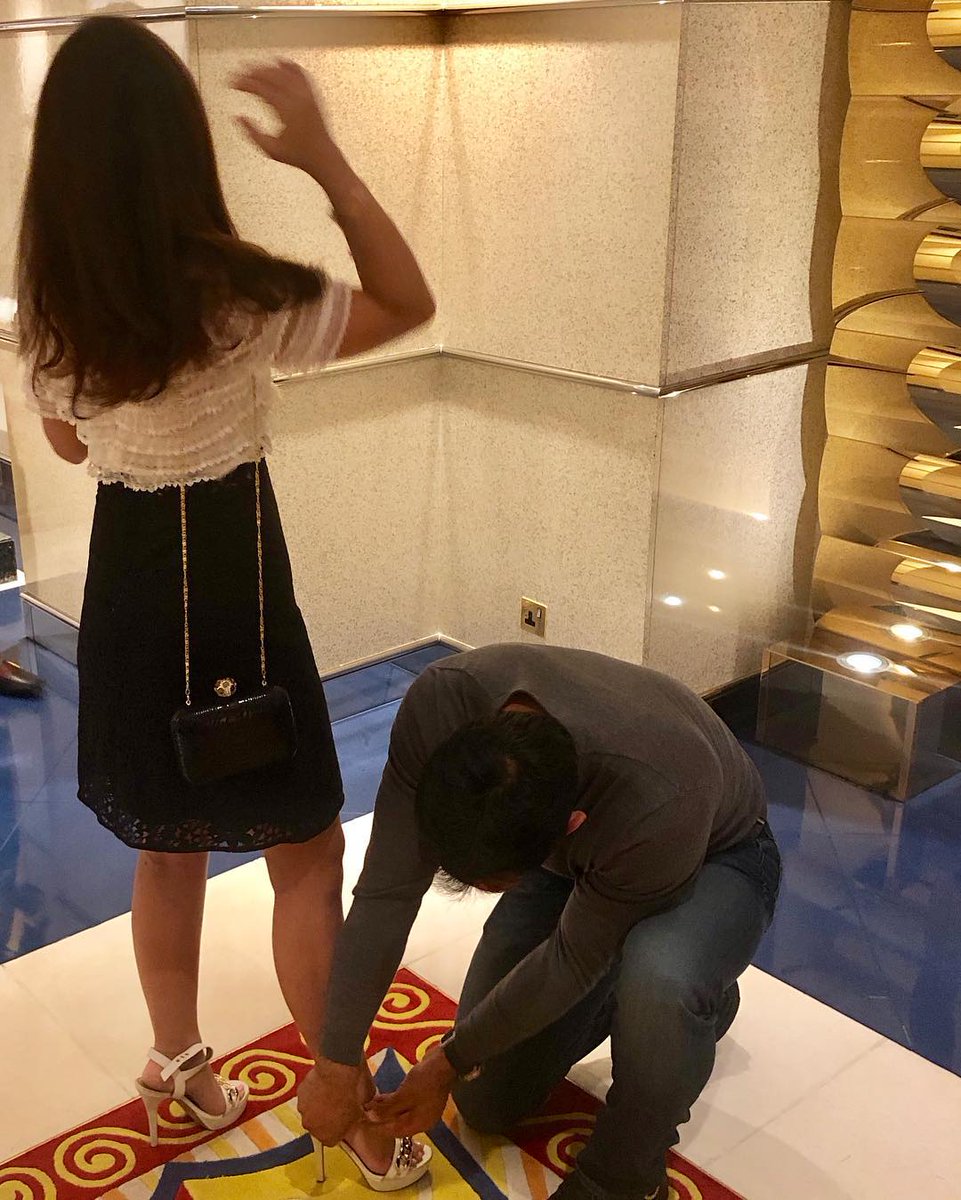 Pictures of the cricket champ have been making rounds on the internet where he can be spotted helping his wife Sakshi Dhoni try on a pair of new shoes.
[wp_ad_camp_1]
As we swipe through the photos that show him kneeling down and very attentively tying the buckle of Sakshi Dhoni's very fancy looking high heel peep toes, we can only go 'awww'.
The post was shared by the 37-year-old cricketer's wife on Instagram which was captioned: "You paid for the shoes so you tie them tooo."
Check out the post here :
Instead of dismissing it for the picture-friendly inanity the whole incident was, trolls kept at it, possibly trying to bait a response. If so they had another think coming, after Sakshi posted another image last night, of Mahi fastening a bracelet on her wrist and captioning it, "You paid for the band so you screw it too, #Round2" (sic).
 The picture quickly went viral, though mostly for the wrong reasons, with irate (read irrational) fans taking issue with the fact that a Sakshi posting it with so much attitude.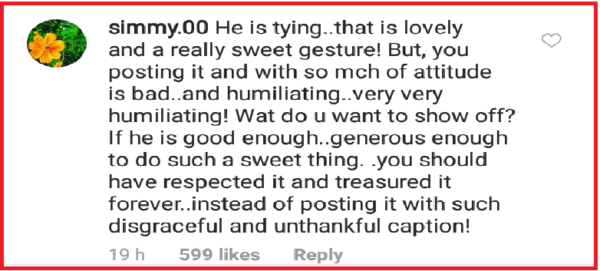 Fame and fortune are both fickle friends, but trolls will always stick around, like the unwelcome sores that they are. Sakshi Dhoni, wife of former Indian cricket captain MS Dhoni, is a frequent target for all manner of trolling and her latest set of pictures was no exception.
The post received some positive comments as well. Check out them here :
Awww…..Rarely Seen
#MSDhoni #SakshiDhoni #couplegoals pic.twitter.com/KkQsOnrFse

— Pragati Singh (@pragatisingh222) December 16, 2018
This is the love for his wife and this isnot to be related to mahi's respect. We respect mahi and his family. #SakshiDhoni

— Miraaz Digharra (@Miraaz101117) December 17, 2018
Destiny cant be controlled, but when it comes to love, you can choose to be the writer of your story. Make sure you write something you would love to read💞💞💟💟😍😘#MSDhoni #Sakshi #SakshiDhoni pic.twitter.com/KN7B8skKt6

— sonali rout (@sonalirout131) December 17, 2018
Close Enough #SakshiDhoni pic.twitter.com/3PLBJPVmDQ

— shobhit_99 (@shobhit_99) December 16, 2018
A king always bows down to his queen😍😍😍#mahisakshi#Queen #msdhoni #SakshiDhoni pic.twitter.com/wUHKjho0cU

— sonali rout (@sonalirout131) December 16, 2018
Dhoni is presently on a break from cricket and is spending quality time with his family, also giving a glimpse of his life off the field to his fans and followers.
[wp_ad_camp_1]
Videos and pictures of the cricketer with his daughter Ziva also make the headlines frequently as his little family, down-to-earth moments are endeared by many.
What do you think on this gesture of Sakshi ?? Do you think this is unfair ?? Comment below !!