Articles
S.V Shekar Tried To Make A "Joke" On Diwali Crackers Timing !! Got Brutally Trolled !!
BJP , the powerful national party has not attracted Tamilnadu people with their ideologies yet though Prime minister of the nation owns it. The Tamilnadu leaders of the national party are best examples for why people hate that party the most.
[wp_ad_camp_1]
For example S Ve Shekher shared a Facebook post written by Thirumalai Sa., which didn't name the journalist in the incident. The Facebook post shared by Shekher is titled "Madurai University, Governor and the Virgin Cheeks of a Girl". It claimed that more sexual abuses happen in media houses than in universities. It also claimed that a woman cannot become a reporter or news reader without sleeping with bigwigs. This made a huge controversy and court ordered to arrest S.Ve Shekar which did not happened still.
His controversial tweets always made a buzz among the people. Following the Supreme Court orders restricting the burning of firecrackers outside a stipulated time, the Tamil Nadu police was seen cracking down on the violators. According to sources, 622 cases were registered against 700 persons by the police as on Tuesday for bursting firecrackers outside the time fixed by the state government.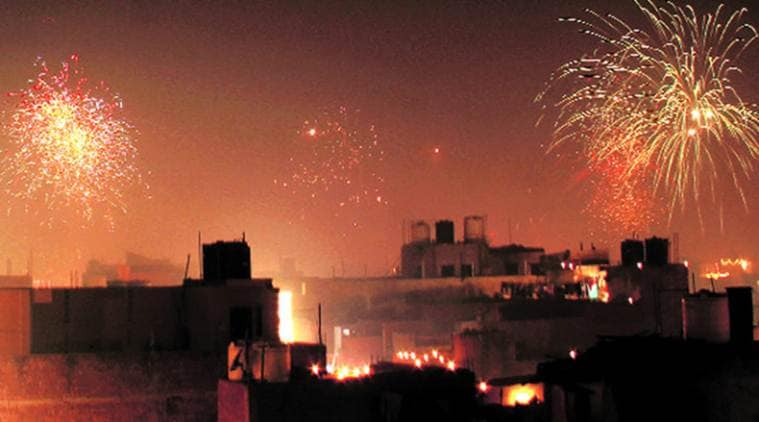 S.ve Shekar poster a tweet this morning which looked like some kind of a Joke to which he got trolled brutally be the twitter users.
[wp_ad_camp_1]
In his post he wrote "Police : Why are you bursting cracker that makes this much noise ??" Sir, I only lit Flowerpot cracker. It went wrong"
Check out his post here :
போலீஸ் 😊என்னப்பா இவ்வளவு சத்தமா பட்டாசு இந்த நேரத்துல வெடிக்கிற. 😜ஐயா நான் வைச்சது புஸ்வாணம்தான். அதுதான் இப்பிடி தப்பா வெடிச்சிருச்சு.

— S.VE.SHEKHER (@SVESHEKHER) November 7, 2018
For this tweet he got brutally trolled by the followers. Check out some of their comments here :
எழுதி போடுங்கடா ஜோக்குண்ணு😞😞

— ஐயா என் பேரு மாணிக்கம்💥🔥🔥 (@RajiniJS) November 7, 2018
நாட்டாமை சுவர் மீம்🙄🙄🙄

— வந்தேறி காக்கா🦅🦅🦅 (@krishnaskyblue) November 7, 2018
Sv சேகர் வருங்கால தமிழக முதல்வரே..!

படத்தில் சொல்லும் போதுதான் சிரிப்பு வெடியாக இருக்கும்…

அரசியலில் சொல்லும் போது புஸ்வாணமாக தான் போகும்…

தமிழகத்தில் தாமரை மலந்தே தீரும், நான் தான் முதல்வர் – தமிழிசை

— காலம் மாறும்;எழுத்துக்கள் பேசும் (@AanbinalA) November 7, 2018
Ithu puthu pattasu.. how is it mams pic.twitter.com/SL9eo0Ootz

— 'silverspoon' shilpakumar (@tasakutasaku) November 7, 2018
உங்க நாடகத்தில் வரும் வசனத்தை எல்லாம் ஜோக் என்று சிரித்தது எங்கள் தப்பு தான். ஆனால் அதையே ட்விட்டர்லேயும் சொல்லி ஏமாற்றுகிறீர் பாருங்கள்.. அதை தான் என்னால் ஜீரணிக்க முடியவில்லை

— பெரியாரின் கைத்தடி@ருத்ரன் (@EeAIKB0B9O7UJYl) November 7, 2018
ஆனாலும் வாட்ஸ்சப் சோக்க உன் சோக்கு மாதிரி போடுறதுக்குலாம் ஒரு இது வேணும்

— Dinesh Babu Selvaraj (@DineshBabuSelv1) November 7, 2018
நீங்களே சிரிச்சிக்க வேண்டியதுதான். இதெல்லாம் ஒரு சிப்பு.

— மணிமாறன் (@Manimar89257121) November 7, 2018
தப்பான வெடியை கடைக்காரர் கொடுத்திட்டார்!!

— சிட்னி பாஸ்கர் (@baskkar) November 7, 2018
Joke ah ??

— RamkumaR (@hiramkumar) November 7, 2018
பாருய்யா.. தல ஜாலி மூட்ல இருக்காப்ள.

— Moorthy Nagaraj (@Commonm82608331) November 7, 2018
Reportedly, the police have booked the violators under the Sections 291(Continuance of nuisance after injunction to discontinue), and 188 (Disobedience to order duly promulgated by public servant), 268 (public nuisance) of the Indian Penal Code. However, in some districts, only FIR's were lodged against the accused and they were soon let out on bails.
[wp_ad_camp_1]
What do you think on this joke of S.V Shekar ?? Comment your views !!