Ever since Suriya's "Jai Bhim" released on Amazon Prime, a set of people who belong to "PMK" party are expressing their disagreement over few of the aspects of the film. Most recently, PMK leader Anbumani Ramadoss released a press note questioning Suriya 9 questions about "Jai Bhim" film. Answering to him, actor Suriya requested the "PMK" leader not to restrict a film like "Jai Bhim" into "name" politics. Now, video of a Nagapattinam district secretary of Pattali Makkal Katchi (PMK), Sithamalli Pazhani Saamy, announcing Rs. 1 Lakh cash for anyone who kicks Suriya has created huge outrage among the Internet users.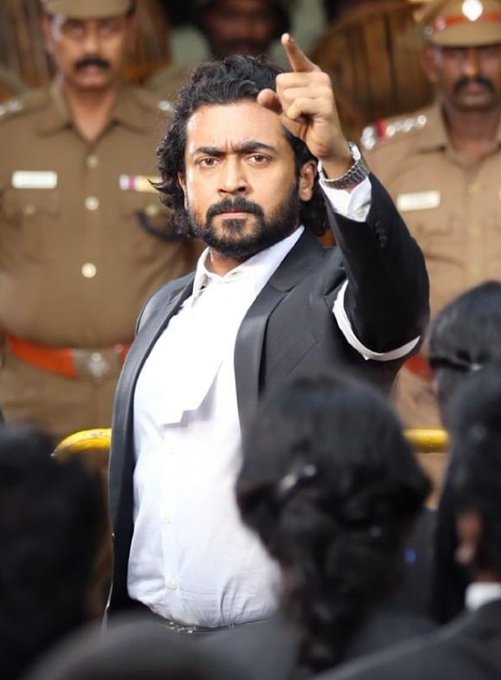 Anbumani Ramadoss, in his press release, asked Suriya whether the film was made based on a true incident. He questioned why the character of the police name was kept as "Gurumoorthi" instead of the real life inspector's name which is "Antony Saamy". "Through the interviews of Parvathi Ammal, we could understand that people who belong to the village, who are mostly "Vanniyars", helped her during the case. Why you didn't show it that way?" asked Ramadoss in a way of accusing Suriya of targeting people who belong to Vanniyar community.
Now, Pazhani Saamy of PMK made similar accusations against actor Suriya and announced that a cash reward of Rs. 1 lakh will be given for anyone who kicks Suriya. "They are showing the symbol of fire in a calendar that is placed in the house of a villain. They kept the original names to the characters in the film but for the villain alone, they kept the name "Guru" which is our leader's instead of the original name "Antony Saamy".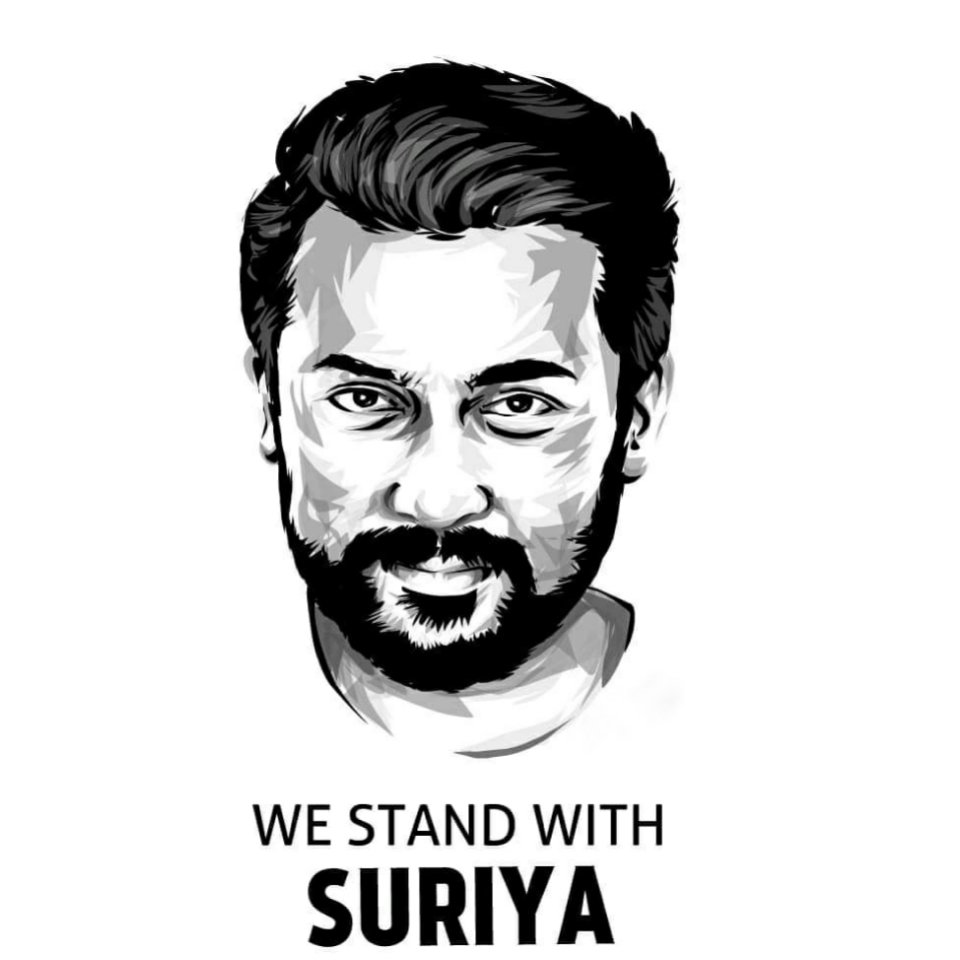 "PMK party is the one which protested for the case first. But the film shows "Vanniyars" as villains said the PMK leader and went on to defame the family members of actor Suriya. "We won't let his films release in these areas. A cash reward of rs. 1 lakh will be given to a youth who kicks Suriya first if he comes to this area. He can only visit any place in Tamil nadu through air, not through roadways. This is a warning" Pazhani Swamy said.
Watch the video below :
As soon as the video got released, users of Internet started stretching their supportive hand to Suriya by trending hashtags such as "We Stand With Suriya". Check out some of the reactions below :
#WeStandWithSuriya
The actor gave one crore for education of irular children and in his letter to comrade k Balakrishnan has talked about exploring ways to help the education of kuravar children.
அவரு கிட்ட தான் 5 கோடி நஷ்ட ஈடு கேட்டிருக்காங்க 🤦🏾🤦🏾

— Kavitha Muralidharan (@kavithamurali) November 15, 2021
In this issue We #Maheshbabu @urstrulyMahesh fans should stand with Suriya. #SarkaruVaariPaata#westandwithSuriya#WeStandWithSuriya pic.twitter.com/2L7pdsmzD4

— AK (@Why_soo_cerious) November 15, 2021
We Stand With U @Suriya_offl#WeStandWithSuriya pic.twitter.com/lEsnnQrRfK

— Tribal Army (@TribalArmy) November 14, 2021
I Stand with @Suriya_offl ✊#WeStandWithSuriya #JaiBhim pic.twitter.com/lpWt2RBa8O

— Hansraj Meena (@HansrajMeena) November 14, 2021
#WeStandWithSuriya for his brave efforts and good gesture towards society in these difficult times. pic.twitter.com/jUQJ3edQsG

— Manobala Vijayabalan (@ManobalaV) November 14, 2021
You are an Inspiration for how a human to be and we will stand with u in this.
Loads of love @Suriya_offl 😘#JaiBhim#WeStandWithSuriya pic.twitter.com/vAyqy79QO4

— SEE THIS👇🏽 (@__TheBoyNxtDoor) November 14, 2021
We all are stand with him, because he is our everything! #WeStandWithSuriya Anna! ❤️@Suriya_offl | #JaiBhim | #EtharkkumThunindhavan pic.twitter.com/ey6TLtY4Id

— Aromal Jayakumar (@AromalSuriya_FC) November 15, 2021
கொஞ்சம் காமடியான வீடியோதான், ஆனா இத காமடியா கடந்து போயிடகூடாது. இது வன்முறை தூண்டும் பேச்சு. இந்த நபரை கைது செய்ய வேண்டும். @tnpoliceoffl @CMOTamilnadu #WeStandWithSuriya

சூரியாவை உதைத்தால் ஒரு லட்சம் பரிசு https://t.co/ggnBNsI0b3 via @YouTube

— Naveen Mohamedali (@NaveenFilmmaker) November 15, 2021