Ritika's Emotional Post After Seeing Her Husband Playing Even After Injury!!
Written by Dhiwaharan Published on Dec 08, 2022 | 13:05 PM IST | 94
Follow Us
Comments: 0
Though India lost the second ODI against team Bangadesh and lost the three match ODI series against them, the match will always be remembered for the bravery of Indian captain Rohit Sharma. He kept the match alive till the last ball as it required 19 runs in the last over with just one wicket remaining. Rohit came into bat for his side even after suffering a thumb injury.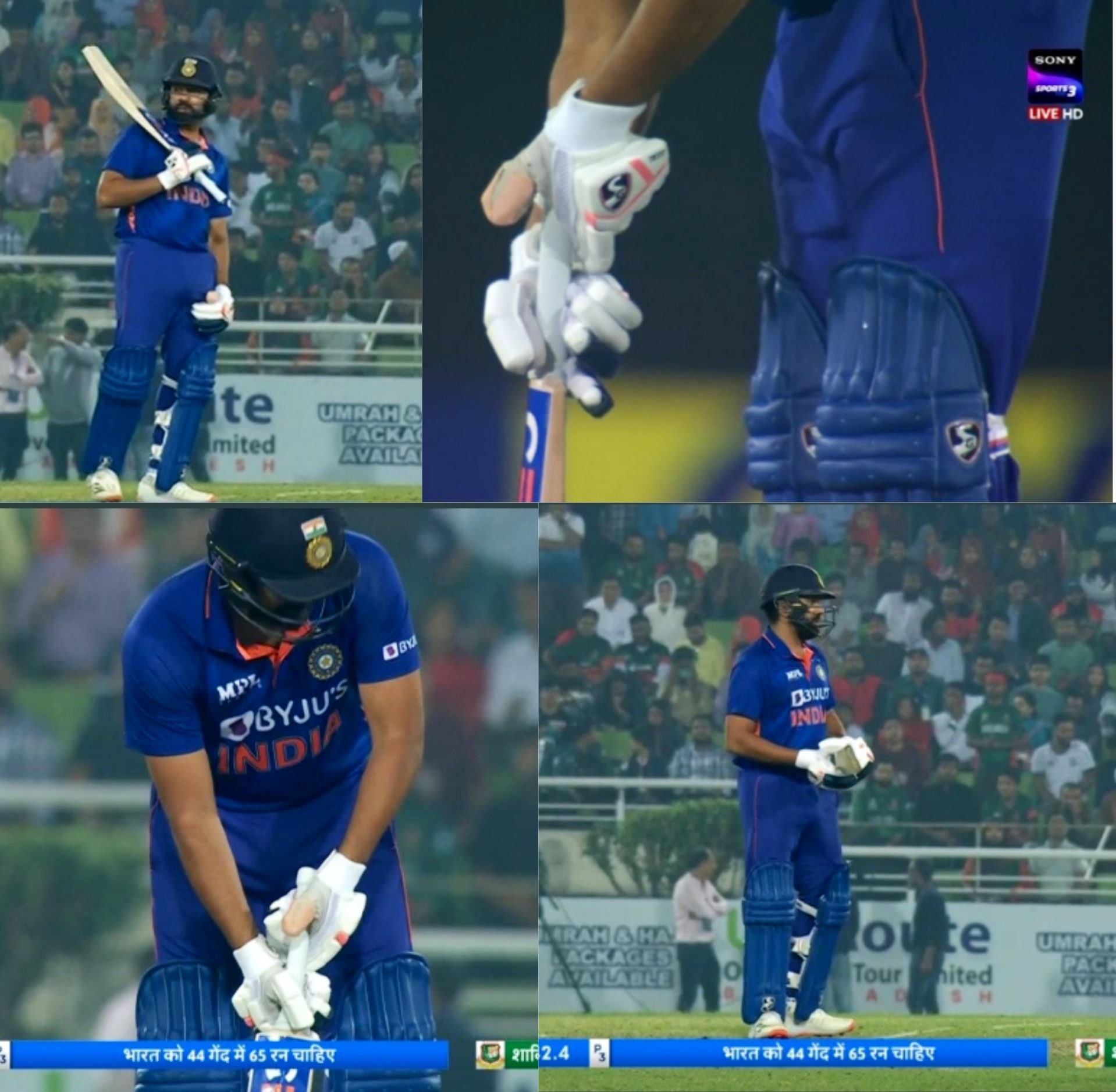 The cricketer received huge praise from all over the cricket fraternity but the most the special one came from Ritika, wife of the Indian captain. Through her post, Ritika said that she is very much proud of her husband for the man he is. She also shared the post of team Mumbai Indians through which they explained how Sharma managed to bat with the injured thumb finger.
Rohit Sharma suffered the injury while trying to catch the ball at the slips during the first innings. He was taken to the hospital for treatment. He didn't take the field after that but came in to bat for his team as 9th batsman for his team which was struggling.
An innings to remember for lifetime by Rohit Sharma with an injured thumb.pic.twitter.com/w9l47zv1cZ

— Johns. (@CricCrazyJohns) December 7, 2022
The right hand batsman looked visibly uncomfortable and took some time to settle down. As soon as finding the rhythm, he started smashing sixes despite the pain in his left thumb. Two sixes required in the last two balls and Rohit managed to strike only one. Lot of questions raised among the fans and experts due to India's poor performance but Rohit's fighting innings gained him respect and care.
"It (thumb injury) isn't too great. Some dislocation and some stitches. Fortunately, not a fracture and so, I was able to bat" Rohit said in the post match presentation about his injury. "When you lose a game, there are positives and negatives. From being 69/6, allowing them to get to 270-odd wasn't a great effect from our bowlers. We started well but the middle overs and the back end is what's hurting us a lot. Happened in the last game as well. It's something we need to work on" he said about the team's loss.
View this post on Instagram
Among the many who praised Rohit for entering the field to bat irrespective of his pain, Ritika, his wife came up with a story in her official Instagram handle. "I love you and I'm so proud of the man you are" she said through her story by adding a picture of her husband batting with injury. "To go out like that and do that" she further added.
Here's the screenshot of her story:
IPL team Mumbai Indians shared a post in their timeline, explaining how Rohit managed to play even during the injury. "He cut open his glove, stuck his dislocated thumb out and batted. Indeed knock for the ages" team Mumbai Indians said which was shared by Ritika as her story.
Here's their post:
View this post on Instagram
Check out Ritika's story below: