Remember This Guy Who Slapped Kavin In BB House ?? His Post About Losliya Goes Viral !!
Bigg Boss
Bigg Boss Tamil
Bigg Boss Tamil 3
Kamal Haasan
CM / Updated: 2019-10-01
18:58 IST
By Dhiwaharan
During the freeze task in Bigg Boss Tamil show, family members of every housemate entered the house to encourage their son/daughter/husband to win the game show. On behalf of Kavin, instead of his parents, Pradeep Antony, a long time friend of the "Natpunaa Ennanu Theryuma" actor entered the house.
[wp_ad_camp_1]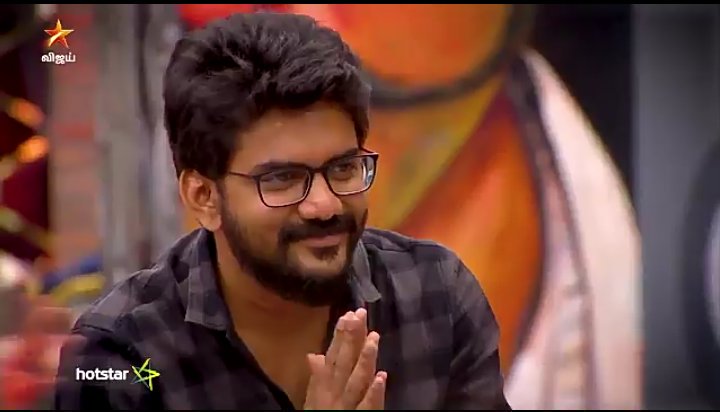 More than pouring love, Kavin's friend criticized him the most and at one point he gave him a tight slap for not playing the game properly and for hurting others. He even asked Kavin to slap him back only after winning the Bigg Boss title.
#Day82 #Promo1 #பிக்பாஸ் இல்லத்தில் இன்று.. #BiggBossTamil – தினமும் இரவு 9:30 மணிக்கு உங்கள் விஜயில்.. #BiggBossTamil3 #VijayTelevision pic.twitter.com/yLR0C8CTxF

— Vijay Television (@vijaytelevision) September 13, 2019
Things took twist and the actor now is out of Bigg Boss house after accepting the 5 lakhs which was offered by Bigg Boss. He volunteered himself and got eliminated with a cheque of 5 lakhs. Though the housemates compelled Kavin to stay inside the house for 3 more days till weekend, Kavin adamantly went out of the house without considering the tears shed by Losliya and Sandy.
[wp_ad_camp_1]
However, Pradeep Antony who was already popular among few cinema fans for his appearance in the critically acclaimed 2017 movie Aruvi as a supporting actor, made much impact during his entry in Bigg Boss. He did a role of "PETER" in the movie "Aruvi" who is an assistant director of a reality show "Solvathellam Sathyam".
Now, in his recent tweet, Pradeep took an U turn and said that he would get the slap from Losliya if she wins the show. "Social experiment: Would you all make losliya win, if I'm willing to take a slap from her on behalf of kavi?" he wrote in his tweet.
Check out the tweet he posted below :
Social experiment:
Would you all make losliya win, if I'm willing to take a slap from her on behalf of kavi?#KudumbathukullayaeKasuIrundhaCommissionKekalamLa #SuyanalamKarudhi #ImAnAgentOfChaosToo #ILikePlayingStrategyGames

— Pradeep Antony (@TheDhaadiBoy) October 1, 2019
Check out some of the reactions he is receiving for his tweet :
Social experiment:
People will consider voting for Los if you go inside this week and slap her twice for what she did to Sakshi and for friendzoning Kavin after all this. Sympathy la votes thaana vizhum! Like it happened for kavin. Seiveergala?#BiggBossTamil #BiggBossTamil3

— Tam Show Critic (@BiggBossEnglish) October 1, 2019
நீ அடி வாங்குறதுக்காக #Losliya வை 50 இலட்சம் Win பண்ண வைக்க முடியாது 😏#BiggBossTamil3 #BiggBossTamil

— Kapilan Sachchithananthan (@iamkapilan) October 1, 2019
Useless fellow… Go do some better work ..

— Mugambo (@Mugambo_1) October 1, 2019
Slap ellam vendam bro kavin anna kaga nanga anni ya win panna vaipom

— Anualex (@Anualex88744568) October 1, 2019
Appo ready ah irunga bro.

She will.. 😂😂 pic.twitter.com/Z0mnlmgKQo

— Losliya Fans Malaysia (@LosliyaFansMsia) October 1, 2019
[wp_ad_camp_1]
she is worthless…..dont loose the respect we have for u

— maya (@MMayakamal) October 1, 2019
Bro pathu bro…annaikey los sema veri la iruntha ADICHI SAPPALICHIDUVA pathukonga😉

— Rahman Rajiya (@RRajiya) October 1, 2019
Oru correction

Adhu ena
Kavi

Full ahh finish panuga ji

Kavliya nu 😍😍😍🔥👍

— Rowler (@Rowler2) October 1, 2019
கண்டிப்பா உங்களுக்கு அடி இருக்கு எங்க அண்ணனையே அன்னைக்கு அடிச்சிங்கள..

— Kannan Baskaran (@KannanBaskaran9) October 1, 2019
What do you think on this tweet of Pradeep ?? Comment your views !!