Remember "Nila" From Anbe Aaruyire?? Here's How She Looks Now
Written by gokul krishnan Published on Jul 17, 2023 | 02:27 AM IST | 107
Follow Us
Comments: 0
Meera Chopra, the talented Indian actress and model known for her appearances in Tamil, Telugu, and Hindi-language films, recently took to Twitter to share an exciting moment with her fans. The actress, also credited as Nila in Tamil cinema, posted a captivating picture of herself seated inside a car with the caption, "Let's go!" This announcement has generated considerable buzz among her followers, eagerly anticipating her next venture. Born into a family of talented performers, Meera Chopra shares a special bond with her cousins, renowned Indian actresses Priyanka Chopra and Parineeti Chopra. Drawing inspiration from her illustrious relatives, Meera embarked on her own acting journey and has made a notable mark in the industry.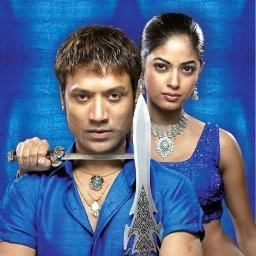 Meera's Tamil film debut came in 2005 with the movie "Anbe Aaruyire," where she shared the screen with the charismatic actor S. J. Surya. Her portrayal in the film garnered attention and showcased her potential as an actress to watch out for. Since then, she has worked in numerous Tamil, Telugu, and Hindi films, impressing both audiences and critics alike.
also read: Vikraman's First Words After Getting Accused !!
With her recent Twitter post, Meera Chopra has set off a wave of anticipation regarding her upcoming project. Fans eagerly await the announcement of her new film or venture, curious to witness her mesmerizing on-screen presence once again. Her followers are abuzz with speculation and excitement, eagerly sharing their anticipation across various social media platforms.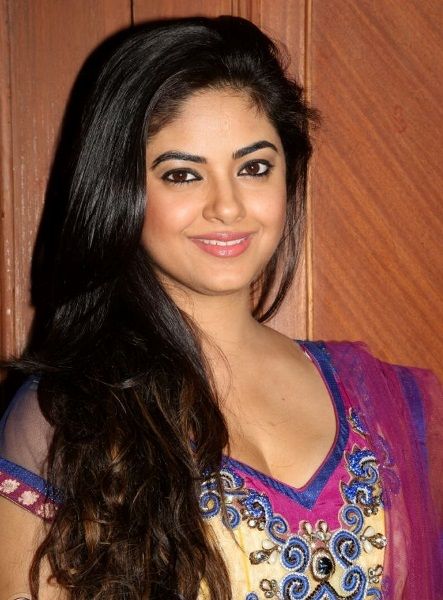 Meera Chopra has always been a versatile performer, effortlessly transitioning between different film industries and languages. Her talent and dedication have earned her a significant following across India and beyond. Her ability to connect with audiences and deliver impactful performances has made her a sought-after actress in the industry. Meera Chopra's striking beauty and charming personality have also made her a popular figure in the modeling world. She has graced the covers of numerous prestigious magazines and walked the ramps for renowned fashion designers. Meera's ability to captivate both on-screen and off-screen has made her a style icon for many.
also read: Thalapathy Vijay Got Slapped By This Director In Shooting Spot?? Watch Video
While the specific details of Meera's forthcoming project remain undisclosed, her fans eagerly speculate about the genre and the cast she will be working with. Her previous filmography demonstrates her versatility, having portrayed diverse characters in romantic dramas, action-packed thrillers, and thought-provoking social dramas. Audiences are eager to see which path Meera will choose for her next cinematic outing.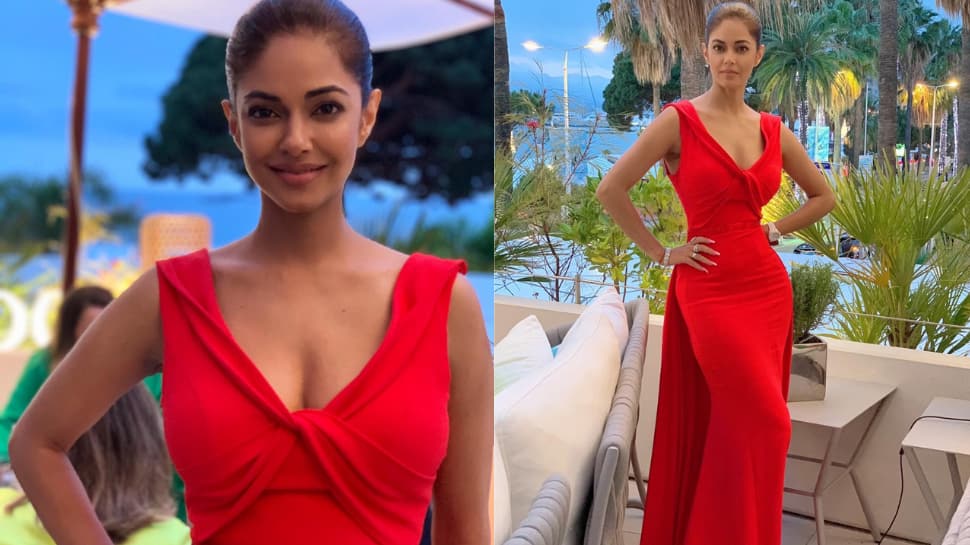 Meera Chopra's success in the film industry can be attributed not only to her talent but also to her dedication and hard work. She is known for her professionalism on set, her commitment to her craft, and her willingness to push the boundaries of her abilities. These qualities have earned her the respect and admiration of her colleagues in the industry. Apart from her acting and modeling career, Meera Chopra is also actively engaged in philanthropic work. She has been associated with various charitable organizations, lending her support to causes close to her heart. Meera's compassion and willingness to make a positive difference in society further enhance her standing as an artist and a role model.
also read: Pooja Hegde Tried To Commit S*icide ?? Shocking Statement!!
As the excitement builds around Meera Chopra's mysterious announcement, fans eagerly await further details and updates. Her Twitter post, with the simple yet intriguing caption "Let's go!" has sparked a sense of anticipation among her followers, who are eager to embark on this new journey with her. In the world of cinema, Meera Chopra has carved a niche for herself through her remarkable performances and versatile portrayals. Her ability to connect with audiences, coupled with her impeccable talent and striking presence, has earned her a special place in the hearts of her fans.
Here is the tweet below:
Lets go! pic.twitter.com/doWrG41jWv

— Meera Chopra (@MeerraChopra) July 15, 2023
With her new project on the horizon, Meera Chopra continues to captivate audiences with her charm, talent, and passion for her craft. Her fans eagerly await the opportunity to witness her magic once again on the big screen, as she embarks on her next cinematic adventure, ready to make an indelible mark in the world of Indian cinema.