Remember Mahima From "Sattai" ?? Here's How She Looks Now
Follow Us
Comments: 0
Mahima Nambiar: The Rising Star of Kollywood with Timeless Beauty
Mahima Nambiar, the talented Indian actress from Kasaragod, Kerala, has been making waves in the Kollywood cinema since her debut as the lead heroine in the movie "Saattai." With her remarkable acting skills, timeless beauty, and stunning looks, she has garnered a devoted following that praises her as one of the most beautiful actresses in the industry, drawing comparisons with Bollywood's Deepika Padukone and even Hollywood stars. Beyond her captivating looks, Mahima's journey in the film industry is a testament to her dedication and passion for the art of acting.
MAHIMA NAMBIAR
Born and raised in Kasaragod, Kerala, Mahima's journey in the entertainment world began at a young age. At the age of 15, she made her acting debut in the Malayalam film "Kaaryasthan," where she played a small role as Dileep's sister. However, it was her Tamil film debut in "Saattai" in 2012 that brought her into the limelight and set her on a path to success.
Also read: Swathi Of Subramaniyapuram Fame To Get Divorce Soon ??
MAHIMA NAMBIAR'S NEW LOOK
In "Saattai," Mahima portrayed the character of Arivazhagi, a village schoolgirl. Her nuanced portrayal of the role won the hearts of the audience and critics alike. Despite her tender age and lack of prior experience, Mahima displayed remarkable talent and maturity in her performance, leaving a lasting impression on the industry.
Following the success of "Saattai," Mahima had to balance her budding acting career with her education. She took a year's sabbatical to complete her schooling, showcasing her commitment to her studies alongside her passion for acting. Afterward, she returned to the silver screen with roles in various Tamil films, including "Ennamo Nadakkudhu" (2014), where she played the role of a nurse named Madhu, and "Mosakutty" (2014), directed by Jeevan.
MAHIMA NAMBIAR'S NEW LOOK
Her versatility as an actress shone through as she took on diverse roles in different genres. Whether it was portraying a schoolgirl, a nurse, or other characters, Mahima's performances were always convincing and praiseworthy.
Also read: Coimbatore Man Accused By His Wife Of Wife-Swapping !!
As her career progressed, Mahima Nambiar's beauty and charm continued to captivate the audience. Fans and followers marveled at her stunning looks, and social media platforms overflowed with compliments about her gorgeous appearance. Some even compared her beauty to that of Bollywood's reigning diva, Deepika Padukone, and remarked on how she could easily match Hollywood's standards.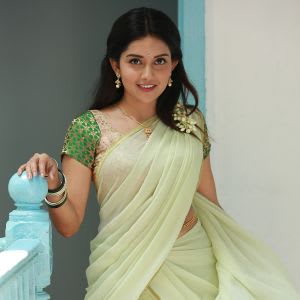 MAHIMA NAMBIAR
Beyond her acting prowess and mesmerizing looks, Mahima is also a trained classical dancer and singer, showcasing her multifaceted talents. This combination of skills has added depth to her performances and made her an all-around artist in the eyes of her fans.
Her dedication to her craft was further recognized at the Toronto Tamil International Film Festival in 2021, where she received the Special Jury Award for Outstanding Performance – Best Supporting Actress for her role in the film "Magamuni." This prestigious accolade underscored her growing influence and the impact she was making in the industry.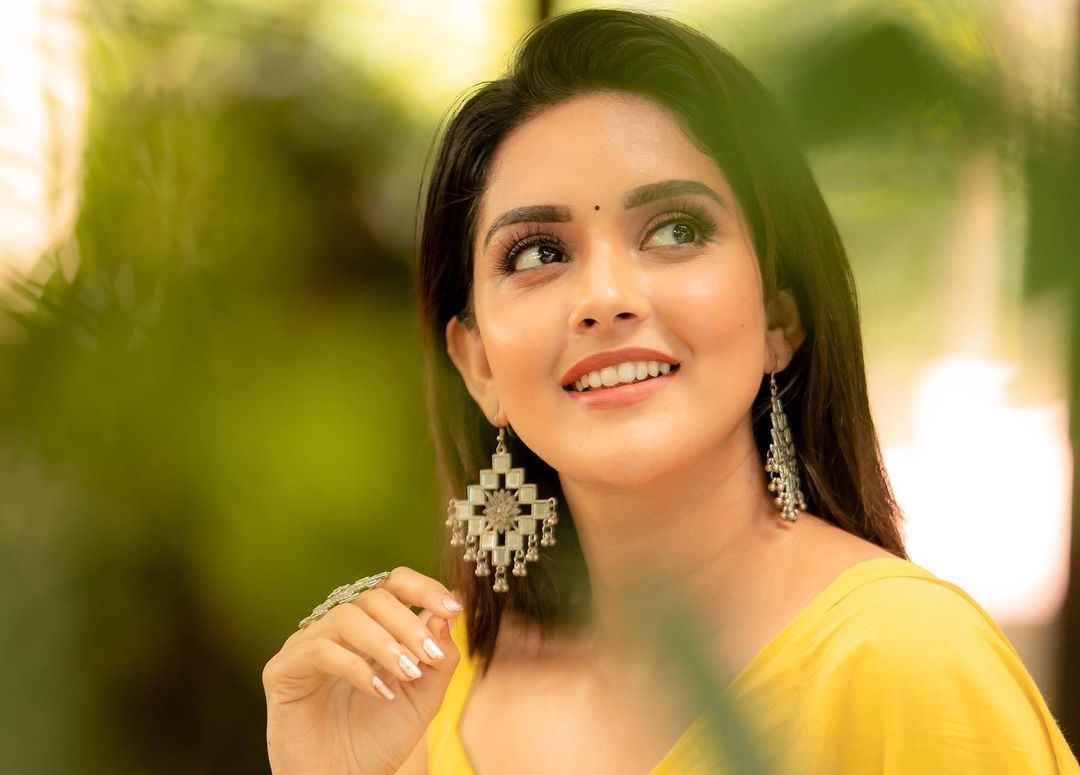 MAHIMA NAMBIAR
Also read: Samantha Is In The Receiving End For Endorsing Sadhguru!
Despite her remarkable success, Mahima Nambiar remains grounded and focused on her craft. She continues to work on honing her skills as an actress and exploring new avenues to showcase her talent. Her passion for acting drives her to take up challenging roles and constantly improve her craft, earning her respect and admiration from both fans and colleagues.
 MAHIMA NAMBIAR
As Mahima Nambiar's career continues to soar, her timeless beauty and captivating talent serve as an inspiration to aspiring actors and actresses in the industry. With her dedication, versatility, and stunning looks, she has firmly established herself as a rising star in Kollywood and a force to be reckoned with in Indian cinema.