Model and activist Rehana Fathima who had almost made it to the Sabarimala temple in October was arrested today for allegedly hurting the religious sentiments with her "insulting" social media posts on Lord Ayyappa.
[wp_ad_camp_1]
The activist, a BSNL employee, was booked by police in Pathanamthitta on a complaint by Radhakrishna Menon, alleging that some of her Facebook posts hurt religious sentiments.
The alleged incident that led to the case, a non-bailable offence, took place before she tried and failed to enter the shrine after the Supreme Court in September lifted a ban on women of menstruating age offering prayers at the temple.
Kerala police registered a case against Ms Fathima on October 30 after Sabarimala Samrakshana Samithi, a group that claims to fight for upholding the "traditions at the temple" accused her of insulting the Hindu religious belief with what they described as her "provocative and insulting" social media posts.
In October, Ms Fathima posted a selfie on Facebook which showed her dressed in black (the colour most Lord Ayyappa devotees wear), her forehead smeared with sandalwood paste in the Hindu tradition, and her knees pulled up in front to mimic the classic Ayyappa pose.
Police registered a case against her after complaints that her photograph was "sexually explicit" and "wounded the religious feelings of Lord Ayyappa's devotees".
[wp_ad_camp_1]
Earlier this month, she filed a petition in the lower court, requesting the magistrate to stop the police from arresting her. But the court rejected her plea, paving the way for her arrest.
On Thursday, Ms Fathima's family said they had applied for bail and that her plea would be taken up on Friday.
The Kerala High Court declined anticipatory bail to her early this month. Ms Fathima said she did no wrong.
She was booked under Section 295A of the Indian Penal Code — deliberate and malicious acts, intended to outrage religious feelings of any class by insulting its religion or religious beliefs.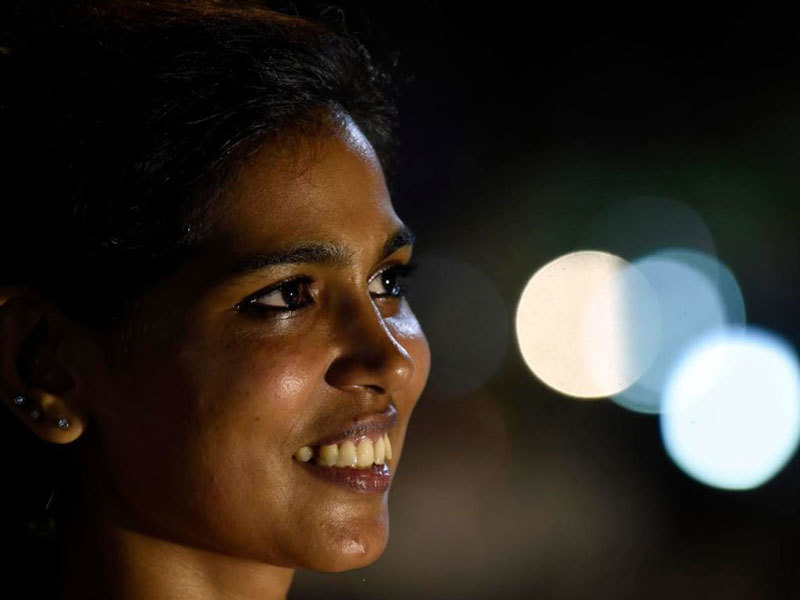 She was later taken to Pathanamathitta after her arrest, police said.
Less than two weeks before the case was filed, escorted by the police and in riot gear Ms Fathima, along with an Andhra Pradesh journalist, reached a few metres away from the sanctum sanctorum of the temple when they were stopped by the protesters including the priests.
The protesters believe the decades old tradition of not allowing women in the aged between 10 and 50 should be done away with in the temple where the deity is a celibate.
Shortly after her failed attempt, Kerala Temple Affairs minister Kadakampally Surendran said the "activists with agenda" should not try to enter the temple.
Ms Fathima insists that she is an Ayyappa devotee. Her house was vandalised by unidentified people while she was away trying to climb the holy hill to the temple.
Her friend Arathy told the BBC that Ms Fathima did not intend to hurt anyone's religious sentiments or do anything that was sexual or offensive.
[wp_ad_camp_1]
"What about the men who go to Sabarimala bare-chested or expose their thighs? How come that's not outrageous?" she asked.
Ms Fathima has also angered conservative Hindu groups because she's a Muslim, even though she says she is a devotee of Lord Ayyappa.
Arathy says when Ms Fathima put up the photograph on Facebook, she received many abusive comments and even rape threats.
"It's those people who are creating religious disharmony. Sabarimala allows all men, whatever their faith. It's only women who are not allowed into the shrine," she says.