Bigg Boss show is keeping netizens busy in daily basis with atleast three promos and a show streaming time for 1 hour per day. Many incidents that are taking place inside the house becomes the subject of debate in social media platforms. Starting from Meera's accusation on Cheran for physical harassment to Kavin walking off from the show with 5 Lakhs, the show never missed to entertain the audience.
[wp_ad_camp_1]
Now to our shock, after seeing yesterday's episode, majority number of audience from Internet got disappointed it seems. They combinedly started to trend the hashtag #RedLightChannelVijaytv in Twitter which is now trending at 4th place in India wide. It is also trending in other countries like Singapore and Malaysia.
Though we couldn't pinpoint a particular reason for this hashtag, on seeing those posts under the hashtag we could come to a basic assumption. One of the main reason is the eviction of Tharshan who played extremely well throughout the tournament and expected by everyone to win the trophy.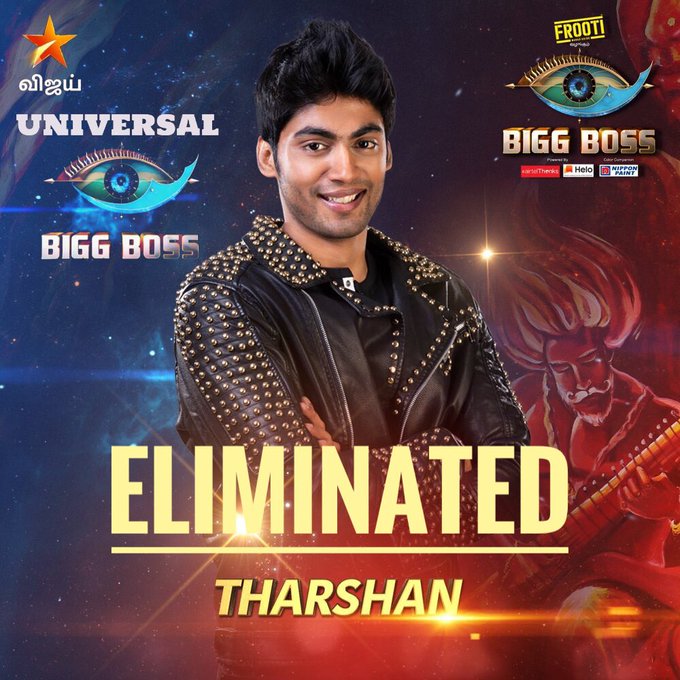 The other reason is the way Vijay Tv treated the termination of Kavin who walked off in the mid way with 5 lakhs which was offered by Bigg Boss. Kamal Haasan without any questions to Kavin, directly said to him and the audience that he didn't do it for money which was not believed by many viewers. The way Bigg Boss management let Kavin and Losliya to romance infront of Kamal Haasan also irked vast number of viewers who expressed their hatred in their tweets. Kavin was also given a cheque of 5 lakhs infront of the audience.
[wp_ad_camp_1]
Check out some of the tweets under the hashtag :
#RedLightChannelVijayTV 4th on india trending pic.twitter.com/ph1TjWMDoH

— AzharNA (@AzharNA1) September 28, 2019
#RedLightChannelVijayTV
This worst TV @vijaytelevision
Supporting kakoos Kavin
Shameless fuckers pic.twitter.com/8UqKbAnLQP

— Headhunter (@Neyandar) September 28, 2019
Trending in Singapore and Malaysia will never be achieved by paid bots in India Kakkoos fans intha vetchiko.. True deserving player Tharshan #RedLightChannelVijayTV shame on you @vijaytelevision and @Frooti and @EndemolShineIND https://t.co/gBhRgyI3uV

— Roöpii᷈ (@FakeRoopii) September 28, 2019
The only guy who had the balls to stand up against that lambadi Vanitha😪😪
Nalla varuva da silra @vijaytelevision 💦💦#RedLightChannelVijayTV #Tharshan

— Parasaran (@parasajoy) September 28, 2019
Tharshan never chose a cunning/cheap way to travel in bigg boss house, he always been a straight forward person.@vijaytelevision you want us to believe that tharshan got less votes than losliya? So winner is losliya? Fake show BB3#RedLightChannelVijayTV

— 🐤 (@aki_1920) September 28, 2019
Has Kavin ever hugged or touched a girl in BB, he's uthama kotta nu sonna kakoos fans la idha paathitu sethrungade #BiggBossTamil3 #redlightchannelvijaytv Ivana madhiri item punnagaingala thiyaagi range ku pesura naaingala mudhala adichi thorathanum pic.twitter.com/NS4ZIMpwhN

— Team HB (@AHonestGuyForU) September 28, 2019
Fu*k you @vijaytelevision Tharshan is the winner of our hearts! Who wants your stupid cash anyway. #RedLightChannelVijayTV

— Vivishni (@vivishnii) September 28, 2019
Tharshan is one of the deserving finalist..Hard work panravanga in showku vara koodathuda..

vettiya love/flirt panravanga than finalist a?..Dei @vijaytelevision @EndemolShineIND #RedLightChannelVijayTv

— 🌸Durga🌸 (@imdurga513) September 28, 2019
Dear @ikamalhaasan,

Stop calling #BiggBossTamil a lifestyle. You're setting a bad example for hard workers. And appreciating kalla kaadhal drama artists. And fgs, don't tell this as 'avangaloda mudivu'.

🚨#RedLightChannelVijayTV🚨#BiggBossTamil #BiggBossTamil3

— Senthilnathan S (@Senthil05904097) September 28, 2019
[wp_ad_camp_1]
Tharshan doesn't need your Pichai kakkoosliya pans take it and shove it #redlightchannelvijaytv thanks for proving this is the worst season of all! Letting go of a finalist thanks to your pathetic emotional paid votes!

— Roöpii᷈ (@FakeRoopii) September 28, 2019
#RedLightChannelVijayTV dei unga serials leyu shows leyu ella soft core porn mari conduct panuriye vekkama illa?? and u promoted that idea here also

— Felisha 😇😬 (@ifelimonix25) September 28, 2019
What do you think on these reactions ?? Comment your views below !!