RCB Fans Thrashing Padikkal For Helping CSK !!
CM / Updated: 2021-10-06
23:47 IST
By Dhiwaharan
Virat Kohli led Royal Challengers Bangalore was comfortable at one point while chasing 141 runs scored by Sunrisers Hyderabad in Match 52 that took place on Wednesday. However, the team ended up as losing side as they needed 13 runs in last over with George Garton facing the first two balls with AB De Villiers in strike. Mr. 360 degree who managed to score one maximum, couldn't pull it off once again as Bhuvaneshwar Kumar did well for SRH. With RCB's loss, qualifier place for Chennai Super Kings has been confirmed as the yellow team's run rate is way ahead than the red team. Agitated fans of RCB started thrashing 21 year old Padikkal whom they think as the main reason for the loss.
[wp_ad_camp_1]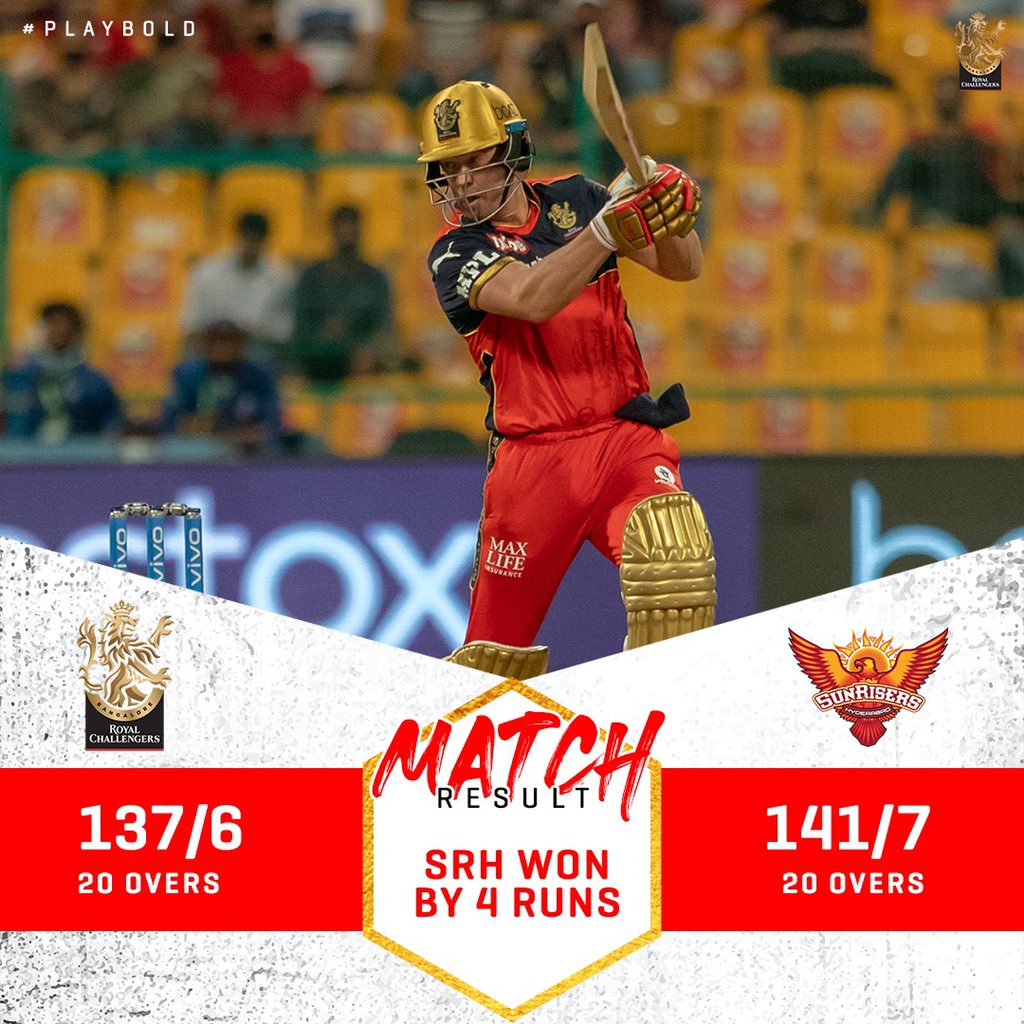 "Maxi's run-out was the game-changing moment. With AB you are never out of the game, but it is about making sure that the guy who's in flow should be on strike. Not as effective when chasing that down. Shahbaz played a crucial knock at that stage, it is a game of small margins, I think Sunrisers held their nerve and bowled their last few deliveries pretty well to not allow us to get away." losing captain Virat Kohli said in the post match speech.
The RCB opener scored a 52 balls 41 with a strike rate of 78.85. He got out in Rashid Khan's turn when the team needed him the most. He also became the cause for Maxwell's run out who was looking good after scoring 40 runs in just 25 balls. With RCB's loss, qualifier place of team Chennai Super Kings got secured.
[wp_ad_camp_1]
Ardent fans of Royal Challengers Bangalore started trolling Padikkal as they think that he single handedly lost the match for their team. Thousands of tweets are flooding in Internet, trolling the youngster. "if I had a gun with 2 bullets and devdutt padikkal, kumble and modi in the same room i would shoot myself twice just so i don't have to watch devdutt for even 1 more second of my life" a fan wrote out of frustration with many other fans of the team expressing their angst over the young cricketer.
Check out some of the reactions below :
Padikkal is a generational talent. Just that nobody knows which generation he belongs to😭

— Aghosh Menon (@GimoBhoori) October 6, 2021
டாய்ளி @devdpd07 நீயெல்லாம் நல்லாவே இருக்கமாட்டடா

— G.Ѳ.А.T (@iParth_) October 6, 2021
Padikkal and Maxwell today pic.twitter.com/6BAVFkncc0

— Satvik (@satvik_csk) October 6, 2021
Forever hater of Padikkal from today. Man costed a chance for top 2 finish in Virat's final season as Captain.

😭😭😭

— Sai Krishna (Devchut Hater) (@SaiKingkohli) October 6, 2021
if i had a gun with 2 bullets and devdutt padikkal, kumble and modi in the same room i would shoot myself twice just so i don't have to watch devdutt for even 1 more second of my life

— bcci hatebot (@nowayvirat) October 6, 2021
RCB fans abusing Saha for dropping that padikkal catch . Rare scenes 😭

— ` (@FourOverthrows) October 6, 2021
[wp_ad_camp_1]
RCB not winning IPL. They needed top 2 finish, they aren't good enough team to win 3 back to back Knockout matches.
Padikkal man what have you done ? 🙁

— Andy (@WeBleedBlue007) October 6, 2021
Reaction of #RCB dugout when Padikkal get's out pic.twitter.com/CCGN9zP1VS

— Ishaan (@ishaanmccain) October 6, 2021
Man Of The Match For Padikkal 🙂#RCBvsSRH pic.twitter.com/IquFkD5z5o

— D  (@DilipVk18) October 6, 2021
Padikkal after playing test knock and putting his teammate in danger end pic.twitter.com/5zOQWFanFp

— Mahi Bhai (@Relax_Boiss) October 6, 2021