Rashmika Mandanna's Touching Response To The Film Of Her Rumoured BF VJD's brother!!
Written by gokul krishnan Published on Jul 14, 2023 | 01:55 AM IST | 294
Follow Us
Comments: 0
Rashmika Mandanna recently attended a special screening of the film 'Baby,' directed by Anand Deverakonda, the brother of her rumored boyfriend, Vijay Deverakonda. The screening took place in Hyderabad, and Rashmika's presence at the event sparked interest among fans and media alike. The actress, visibly moved by the film, expressed her emotions and gave it a positive review. This article will delve into Rashmika's support for Anand Deverakonda's movie and her casual yet stylish outfit for the movie date night.
For the special screening of 'Baby,' Rashmika Mandanna opted for a simple yet fashionable outfit. She wore blue jeans paired with a white t-shirt, effortlessly exuding style. Completing her look, she donned a black hat and covered her face with a mask, adhering to safety protocols. The actress, known for her impeccable fashion sense, set new fashion goals with her casual ensemble.
also read: Producer Thrashed Movie Reviewers For "Maaveeran" Reviews !!
After watching 'Baby,' Rashmika Mandanna was visibly emotional and even wiped away tears as she exited the theater. When approached by the paparazzi and asked about her thoughts on the film, she responded with a positive 'thumbs up' gesture. This reaction from the actress further piqued curiosity among fans, who eagerly awaited her review of the movie.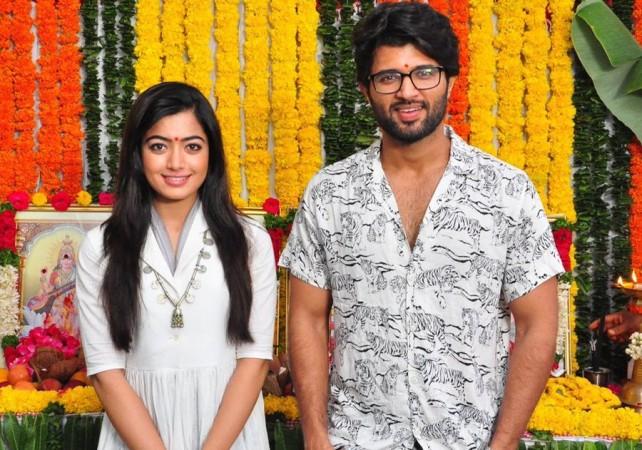 Rashmika Mandanna's close bond with Vijay Deverakonda's brother, Anand Deverakonda, is well-known. She has consistently shown her support for Anand's projects, including attending promotional events and launching a song titled "Premisthunna." Her presence at the 'Baby' screening highlighted her continued support for the talented filmmaker. Rashmika's commitment to being there for Anand's endeavors further strengthens the rumors surrounding her relationship with Vijay Deverakonda.
also read: Kasthuri To File Legal case Over tasmac Video ??
Prior to Rashmika's appearance at the 'Baby' screening, Vijay Deverakonda himself had attended a separate screening of the film. As a doting brother, he extended his love and support to Anand Deverakonda, expressing his gratitude to the audience for attending the premiere. Vijay even shared his emotional response to the film, mentioning how the performances of Anand, Viraj, and Vaishnavi moved him to tears. His words highlighted the strong bond between the Deverakonda brothers and their unwavering support for each other's careers.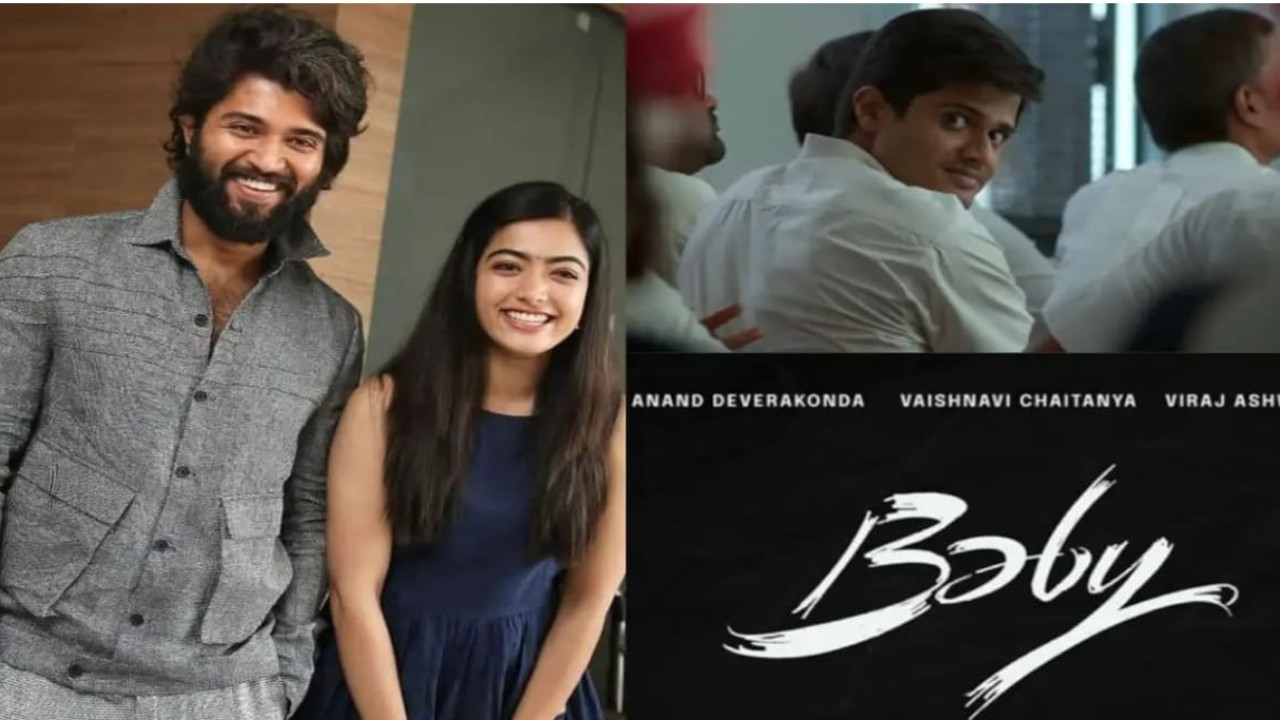 Directed by Sai Rajesh, 'Baby' stars Anand Deverakonda and Vaishnavi Chaitanya in the lead roles. The film, produced by SKN under the Geetha Arts and Mass Movie Makers banner, promises to deliver a classic love triangle narrative with modern twists. Alongside the leads, 'Baby' features talented actors such as Nagababu, Lirisha, Kusuma Degalamarri, Sathvik Anand, Babloo, Seetha, Mounika, Keerthana, and others. The collaboration of these artists aims to create a captivating cinematic experience for the audience.
also read: Sangeetha Vijay & Aarthy Sivakarthikeyan Greeted Each Other At Maveeran FDFS!!
Rashmika Mandanna's presence at the special screening of 'Baby' showcased her unwavering support for Anand Deverakonda, the brother of her rumored boyfriend, Vijay Deverakonda. Her emotional response and positive review of the film further added to the intrigue surrounding the movie. Rashmika's fashion choices during the movie date night set new trends, displaying her effortless style. With 'Baby,' directed by Sai Rajesh, Anand Deverakonda aims to captivate audiences with a modern take on a classic love triangle. As the film continues to garner attention, Rashmika's support for Anand's work remains a topic of interest for fans and the media.