Ranveer Singh's Comment On Deepika's Recent Picture Grabbed Internet's Attention!!
Written by gokul krishnan Published on Aug 01, 2023 | 19:45 PM IST | 85
Follow Us
Comments: 0
Deepika Padukone, the renowned Bollywood actress, caused a sensation on social media with a jaw-dropping throwback picture of herself in a bikini. The post left her unsuspecting followers, including her husband Ranveer Singh, amazed and enthralled. In the photo's caption, Deepika simply wrote, "Once upon a time. Not so long ago," indicating that it was taken during a previous photoshoot.
The picture, exuding casual sultriness, is a rare departure from Deepika's usual feed that predominantly features her personal style focused on comfort dressing and promotions of brands she endorses, such as Adidas, Louis Vuitton, and her own skincare range.
Ranveer Singh, the talented actor whose film "Rocky Aur Rani Kii Prem Kahaani" recently hit the screens, was among the first to react to Deepika's post. Playfully expressing his astonishment, he humorously commented, "A warning would have been nice." Their adorable banter often makes fans' hearts melt, and this interaction was no exception.
also read: "This Time I Won't Miss It" – Thaman About "Varisu"
In a delightful surprise for fans, Ranveer shared a video of Deepika on his Instagram account. The video showcased her performing the "What Jhumka" dance and playfully mimicking his character's dialogues from their recent movie outing to watch "Rocky Aur Rani Kii Prem Kahaani."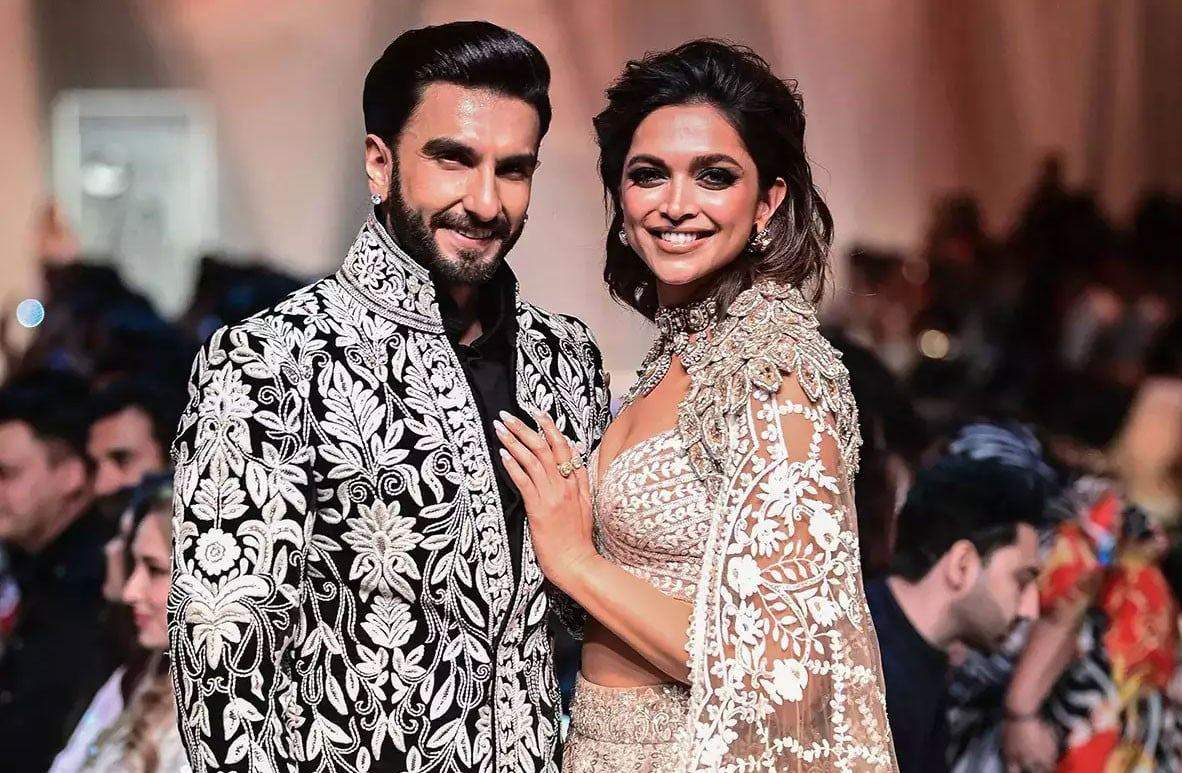 The response to Deepika's bikini photo was overwhelming, with many of her industry friends, including designer Manish Malhotra and actress Bhumi Pednekar, leaving fire emojis in the comments section. Fans and followers flooded the thread with thirsty responses, expressing their admiration for the actress's stunning appearance.
also read: Angus Cloud Of "Euphoria" Fame Died At The Age Of 25 !!
Deepika Padukone's ability to surprise her fans is not new. Throughout her career, she has demonstrated versatility in her roles and has never shied away from taking risks both on-screen and off-screen. Her dedication to her craft and her choices as an individual have earned her a massive following, making her one of the most influential figures in the Indian film industry.
Known for her strong advocacy on various social issues, Deepika has been an inspiration to many. She has used her platform to raise awareness about mental health and has openly discussed her struggles with depression, encouraging others to seek help and support. This level of openness and honesty has endeared her to fans and has made her a role model for millions around the world.
also read: Salary Details Of Vijay TV Serial Heroines Out!!
As one of Bollywood's power couples, Deepika Padukone and Ranveer Singh have always been vocal about their love and admiration for each other. They often share glimpses of their personal lives on social media, which their fans adore. Their infectious chemistry and constant support for each other make them an endearing duo in the entertainment industry.
The stunning throwback photo also highlighted Deepika's ability to embrace her femininity and confidently express herself. While her recent posts revolved around work-related ventures and brand promotions, this picture showcased a different facet of her personality, capturing the attention of millions within moments of being shared.
Here is the screenshot below:
Deepika Padukone's throwback bikini photo serves as a reminder of her journey in the film industry, where she has evolved into one of the most celebrated actresses. Her ability to surprise and connect with her audience continues to make her an indomitable force in the world of entertainment.
Here is the post below:
View this post on Instagram
Deepika Padukone's recent throwback bikini photo took the internet by storm, leaving her followers astonished and impressed. The affectionate response from her husband, Ranveer Singh, and the adulation from friends and fans illustrate the impact she has on people's lives. As a dynamic actress, advocate, and fashion icon, Deepika Padukone continues to be a trailblazer, inspiring millions with her versatility and authenticity.