"Ranjithame" Is A Copy Of This Vintage Tamil Song??
Copy
song
Thalapathy
Varisu
5 months ago
By Dhiwaharan
As soon as the most expected first single of Thalapathy Vijay's upcoming film "Varisu" got released, fans of the actor can't keep calm. They are busy trending hashtags in Twitter and celebrating the song by vibing to it in their own way. In the meantime, comparisons of the newly released song with old ones are also taking place in the internet. Online users could also be seen that the song is just a copy of already released songs.
#Ranjithame stole 1M+ real-time hearts 🔥

🎙️ #Thalapathy @actorvijay sir & @manasimm

🖊️ @Lyricist_Vivek@directorvamshi @iamRashmika @AlwaysJani #BhushanKumar #KrishanKumar #ShivChanana @TSeries
#Varisu #VarisuPongal pic.twitter.com/n3sdrYTsN6

— Sri Venkateswara Creations (@SVC_official) November 5, 2022
Being a fusion of both modern beats nd Tamil folk music, the lyric video features Vijay and Rashmi Mandanna in Vibrant costumes. The 4 minute 49 second long lyrical video features the BTS video of the song as well. In the end of the song, Rashmika could be seen asking Thalapathy to show his moves for his fans to make them dance to which the mass hero obliges
Watch the song below :
With the enormous amount of positive reactions the song is receiving, a number of online users were seen comparing it with the previously released songs, most importantly with "Mocha Kotta Pallazhagi" from the movie "Ulavaali" that got released in the year 1994 starring actor Ramki.
Here's some of the reactions :
அடேய் இது நம்ம மொச்சை கொட்ட பல்லழகி ரீமிக்ஸ் version டா 😂😂😂😂😂#Valimai #AK62 #Thunivu pic.twitter.com/LZCnHsfieQ

— NFA😎நம்ம Focus AK😎O+ (@thalathala97) November 5, 2022
Vaarisu First single track 😍😍 pic.twitter.com/BeJCsb6f4t

— மதுர பாய் 👶 (@maduraiboy0007) November 5, 2022
Thala fans in TL ~ 1000 பந்தயம் இது மொச்ச கொட்ட பல்லழகி பாட்டு தான்
ல்ல.. 2000 பந்தயம் இது தங்கச்சி என் தங்கச்சி தங்கமான தங்கச்சி பாட்டுதான் pic.twitter.com/oFxyOflj76

— ͏͏ ͏ (@Shakthiboy__) November 5, 2022
#Ranjithame Orginal Version Released 😂

Copy Paste Anils 🐿️ , #Thunivu #AjithKumar pic.twitter.com/6uvmf52aT5

— WARRIOR ⚔️ (@Iamrealkillerxd) November 5, 2022
தொட்டதுலாம் தூள் பறக்குது மம்பட்டியான் அட மம்பட்டியான் மீயூசிக்க தூக்கி போட்டு வச்சிருக்கான் 😂 " pic.twitter.com/yukVOrTjxc

— மதுர பாய் 👶 (@maduraiboy0007) November 5, 2022
here's the full song :
The most awaited first look of Vijay's 66th project got released a day ahead of his 48th birthday. Titled as "Varisu", the poster is receiving mixed reactions from the online fans as the film incidentally became the actor's one of the most less hyped movies in recent times. The poster showed Vijay donning a coat suit in the background which is seemingly a foreign country. "The Boss Returns" read the caption under the title "Varisu which is expected to be Vijay's come back movie due to the disappointment "Beast" provided to his fans.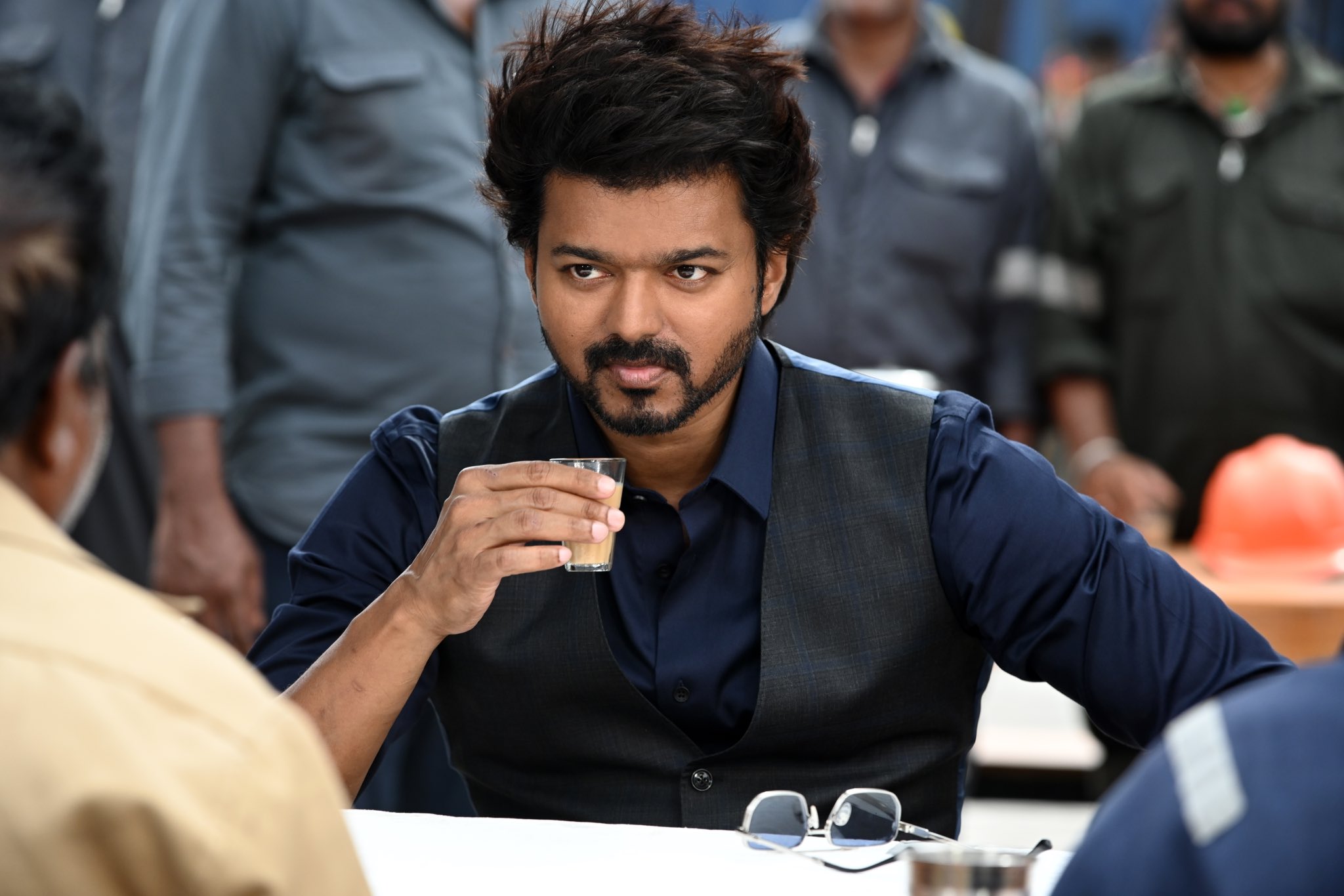 Directed by Vamdi Paidipally, the film's ensemble cast includes, Rashmika Mandanna, Sarathkumar, Prabhu, Prakash Raj, Shaam, Srikanth, Samyuktha, Khushbu, Yogi babu and others. Dil Raju is producing the film under his own banner "Sri Venkateshara Creations". The film is expected to release around January 2023. Post "Varisu", Vijay has reportedly committed director Lokesh Kanagaraj to direct his next film which is tentatively titled as "Thalapathy 67". Comment you views on the first single of "Varisu".