96 is a sweet love story that is about Ram and Janu's romance right from their school days. 96 is a very special film and it's also the first time that Trisha is sharing the screen space with Vijay. In an interview with Indian Express, the actress revealed that one of the only reasons that she signed the film was because she wanted to work with Vijay. She said, "I was quite intrigued by the script when I heard it the first time. The other factor that really drew me to this film was the opportunity to work with Vijay.
[wp_ad_camp_1]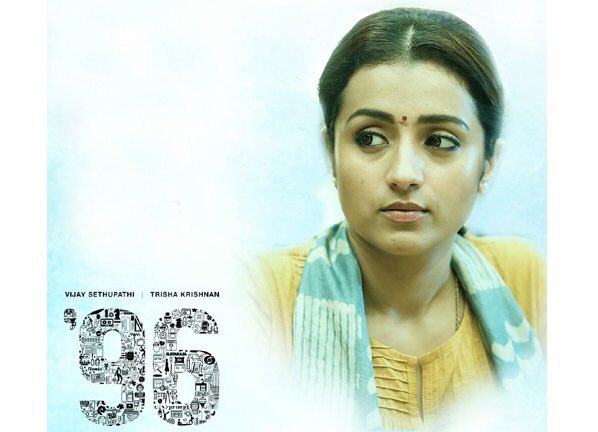 It's a love story and we haven't worked before, so it makes it a fresh combination. Love is underplayed in the film. We don't play characters who express their love in words. We don't say it to each other but it still gets conveyed. You'd find our performances very genuine because we didn't really act."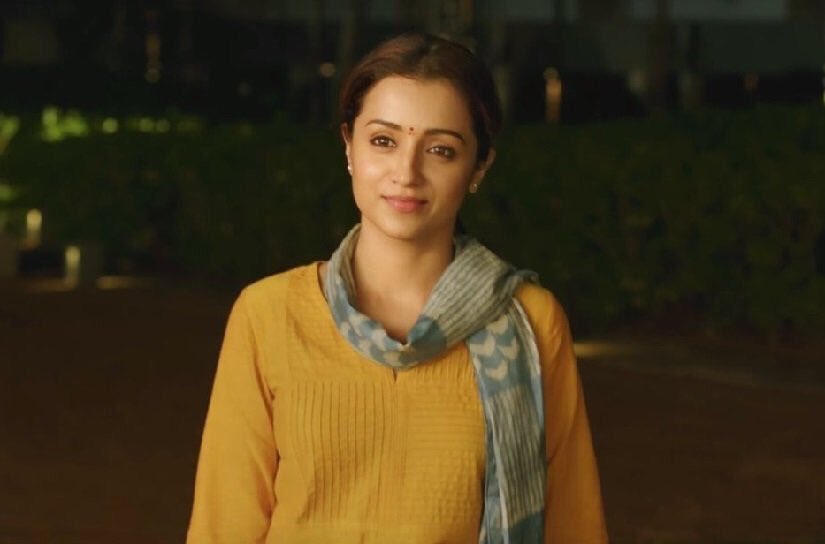 No one expected 96 to create the kind of hysteria it did! Says Trisha: "Honestly speaking even we didn't expect it to (laughs) It's too overwhelming, I really didn't expect this to happen ever again in my career. Of course, I value it and cherish it but at the same time, it's not something I take seriously because it happened on it's own. It's nice to see that all the hard work has paid off"
[wp_ad_camp_1]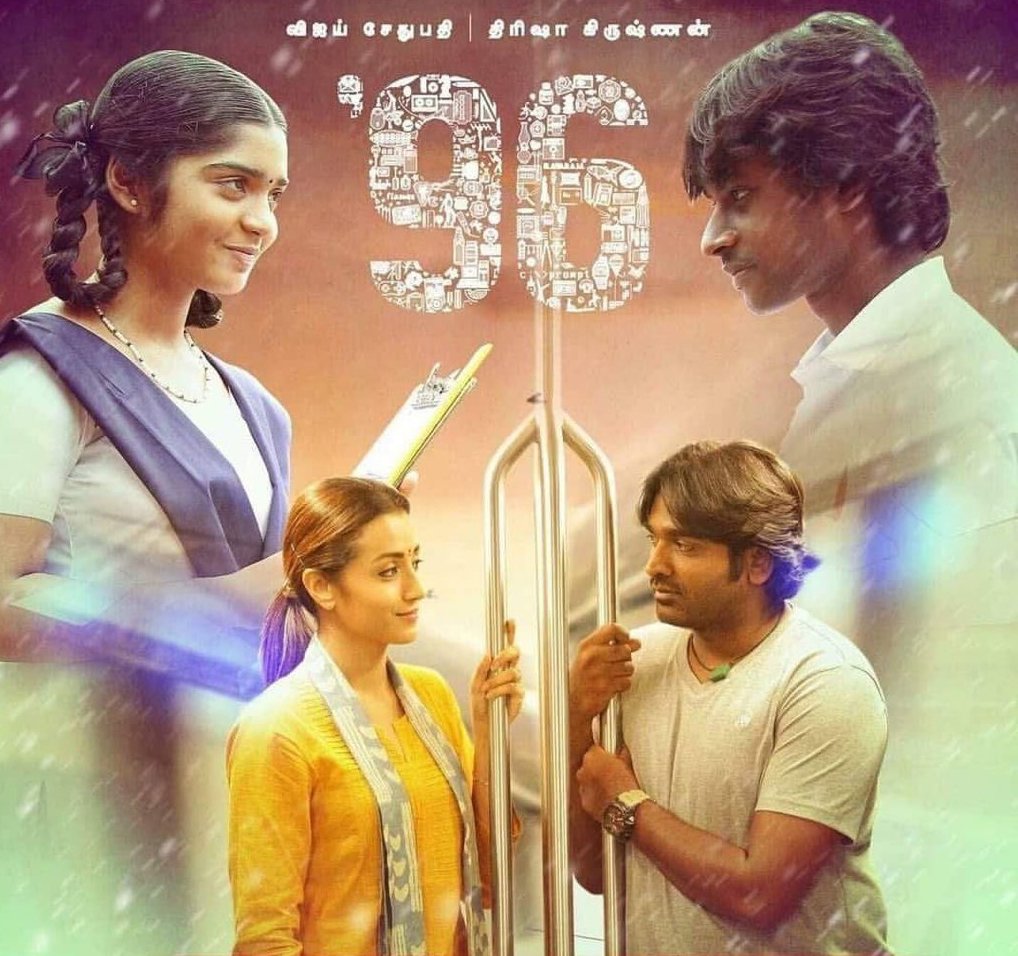 The yellow cotton kurta, blue jeans and the blue silk stole which Trisha wears in '96' has become very popular among the youngsters. Dubsmash videos of her dialogue 'Ippo onnu sollanumnu thonuthu…aana solla maten' is also being shared by hundreds of young girls on social media. Almost all top stars and technicians are openly raving about Trisha and 96 on digital platforms. In Kerala, 96 is making waves and is turning out to be a blockbuster hit. The remake rights of 96 is hot in Telugu and Hindi.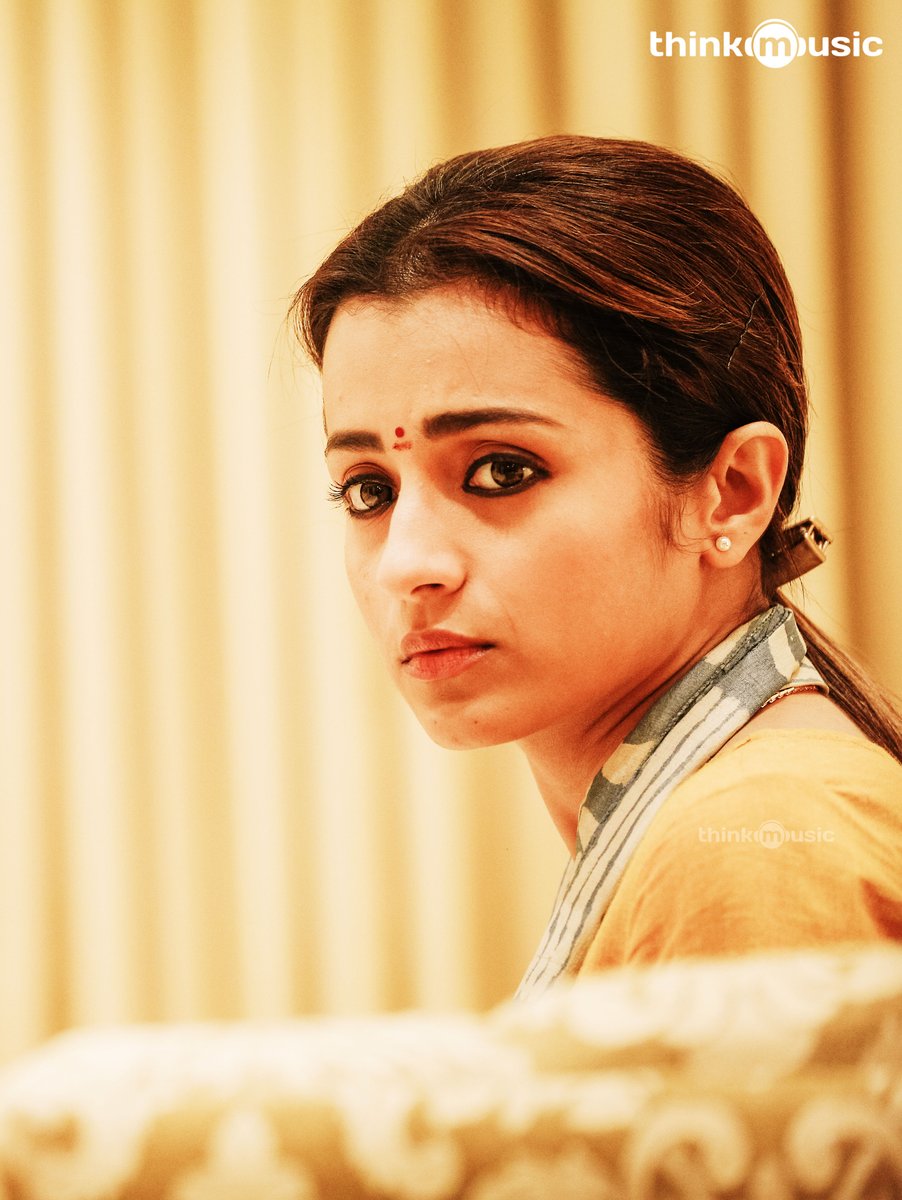 Meanwhile Rangaraj Pandey posted a tweet after watching the movie. He also made a joke about his childhood as well as the movie portrays the childhood love of 80's born people. He wrote "Saw 96 Movie, I went back to my childhood memories, those faces which are studied with me in my 10th standard, Oh shit !! I have studied in a boys school" in Tamil.
96 படம் பார்த்தேன்…

அப்படியே
மலரும் நினைவுகளில் பின்னோக்கி சென்றேன்…

பத்தாம் வகுப்பில்
என்னோடு படித்த அந்த முகங்கள்…

அட சே!
நான் படிச்சது
பாய்ஸ் ஸ்கூல்…!

— Rangaraj Pandey (@RangarajPandeyR) October 17, 2018
Rangaraj Pandey is an Indian journalist and news anchor. Pandey is currently Editor in Chief of Thanthi TV. His Television interviews with famous personalities on Thanthi TV made him a popular person. He hosts the talk show "Kelvikku Enna Badhil" (What is the answer to this question?)– where he interviews notable.
Having completed 150 episodes, some of his notable interviews with Prime Minister of India Shiri  Narendra Modi and BCCI head N Srinivasan. His prime time program, 'Ayutha Ezhuthu', a news debate program based on current affairs broadcast on Thanthi TV. He is renowned for his simple and spontaneous brilliant questions style of TV anchoring, though it invites a few debates as well, mostly related to religious, communal and political issues.
[wp_ad_camp_1]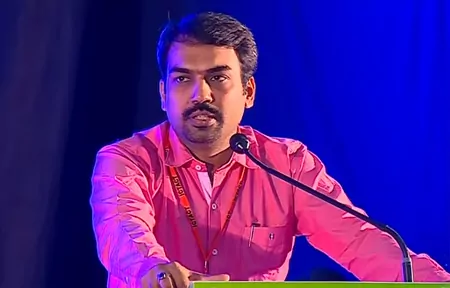 For his tweet about 96 the journalist received hilarious trolls from his followers as it is an outdated topic. Check out some of the selective ones here :
Parudaaa..Pandey Sir Comedy Pannuraru…Avarum Manuasa thana..Pannatuma Enna Thappu iruku …😝😜🤪😛

— B.Mohan (@BMohan40844219) October 17, 2018
Ayyo pandey sir athu 90's kids kaga eduthathu. Neenga athukkum mela 70s. Ungalukkelam AUTOGRAPH than correct.

— venkatesha (@thirush56) October 18, 2018
பழைய ஜோக்கு தங்கதுரை கிட்ட பேசிட்டு வரீங்களா ?? இதே கான்செப்ட் வெச்சு 1000 மீம்ஸ் போட்டாச்சு 😁😁😁😁

— Bala Dev (@hansi_bala) October 17, 2018
😝😝😝 pic.twitter.com/0Z8CzEsNGY

— Karthi kn editz (@karthikneditz) October 17, 2018
கடைசி வரி காமெடினு நெனச்சிகிட்டு எழுதுனிங்களா பாண்டே.அப்படி நெனச்சி இருந்தீங்கனா அந்த நெனப்புல நெருப்பு வச்சி கொழுத்திருங்க

— பாலா (@Bala4575) October 18, 2018
— புதுவை குடிமகன் (@iamkudimagan) October 18, 2018
வில்லத்தனம் காமெடி எல்லாம் வருது நீங்க சினிமா வாங்க கொஞ்சம் பூசின ரகுவரன் போல் பார்ப்போம்

— ஆங்கிரி வீரா (@IamAngryFellow) October 18, 2018
சிரிப்பு வர்ல,
வேற ஜோக் சொல்லவும்.

— ரிங்கா ரிங்கா ரோஸஸ் (@murattukkaalai) October 18, 2018
— சாட் பூட் த்ரீ (@Thalaiva33) October 18, 2018
— பில்லா (@billa_offl) October 18, 2018
நல்லவேளை பாண்டே இல்லைனா #MeToo ல உங்க பேரும் சேர்ந்திருக்கும்.

— SALEM SURESH (@suressaswath100) October 18, 2018
ஒரு பெரிய மனுஷன் பார்க்குற வேலையா இது…!!!!!

— Hari dass (@Haridassrmd) October 18, 2018
சும்மா சொல்லுங்க mee too வெல்லாம் நெனச்சு பயந்துக்காதீங்க சார்

— V MURUGANANDAM (@VMURUGANANDAM10) October 18, 2018
திரு பாண்டே அவர்களுக்கும் நகை உணர்வு உள்ளது….

— anbu (@anbildharma) October 18, 2018
Paaren….Antha Payakullayum yetho iruthu irukku

— Elavazhagan Vel (@VelElavazhagan) October 18, 2018
— Gopalpownraj (@gopalpownraj) October 18, 2018
பாஸ் அங்க ஒரு மலர் டீச்சர் கூடவா இல்ல😂

— November (@Novemberreturn) October 18, 2018
அண்ணே வீட்ல அண்ணி பாத்தாங்க அவ்ளோதான் நீங்க, அப்புறம் உடம்பு தாங்காதுனே…

— Chinnasamy Elangovan (@ecsamy85) October 18, 2018
— RSP…🙌 (@immrrsp) October 18, 2018
குருநாத இங்கயும் வந்துட்டிங்களா

— hari (@haribaskat007) October 18, 2018
Joke?! Un debate show mathiri iruku

— OVOP Saamy 😎 Panther (@Pantherpid166) October 18, 2018
What do you think on Rangaraj Pandey's humour sense ?? Comment below !!