Rana Daggubati's Perfect Reply To An Anchor Who Degraded South Indian Cinema !! VIDEO GOES VIRAL !!
Written by Dhiwaharan Published on Jun 23, 2019 | 05:28 AM IST | 114
Follow Us
Comments: 0
Rana Daggubati , is an Indian actor, producer, television personality, and visual effects co-ordinator known primarily for his work in Telugu cinema, as well as his works in Tamil cinema and Hindi cinema.
In a recent interview he participated, a female anchor whose name is Akreta Saim asked about South Indian films. To pitch him a question about Bahubali, the anchor degraded rest of the South Indian movies by saying that they are stereotypical. She asked him whether "Bahubali" changed the way how people see South Indian Cinema.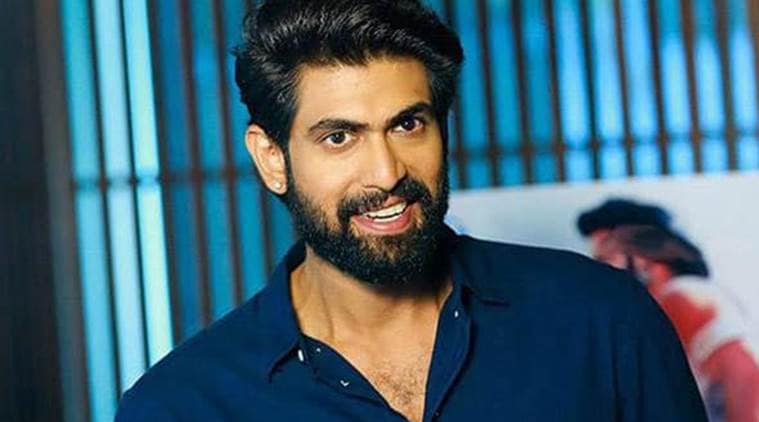 To this Rana politely answered that it doesn't matter what language the movie actually is. He stated that Movies like Star Wars and Avengers appealing people all over the world including India. He said that the movie is entirely about the essence of India irrespective of being made in north or south.
When the anchor asked about how he feels to be a part of different kind of industries of India, Rana went on to say ""I was just amazed at how dumb Indians are about the other states. Ultimately, storytelling is the same be it a Telugu film or Tamil film or English film. If I speak in Telugu, It becomes a Telugu Film. If someone speaks in English, it becomes an English film. That's exactly what happens anywhere in the world. But, we in our heads create division- this is a Telugu Industry, that's a Tamil Industry. Films of Rajinikanth are dubbed in all languages. Which means, there is actually no boundary to this unless you make one."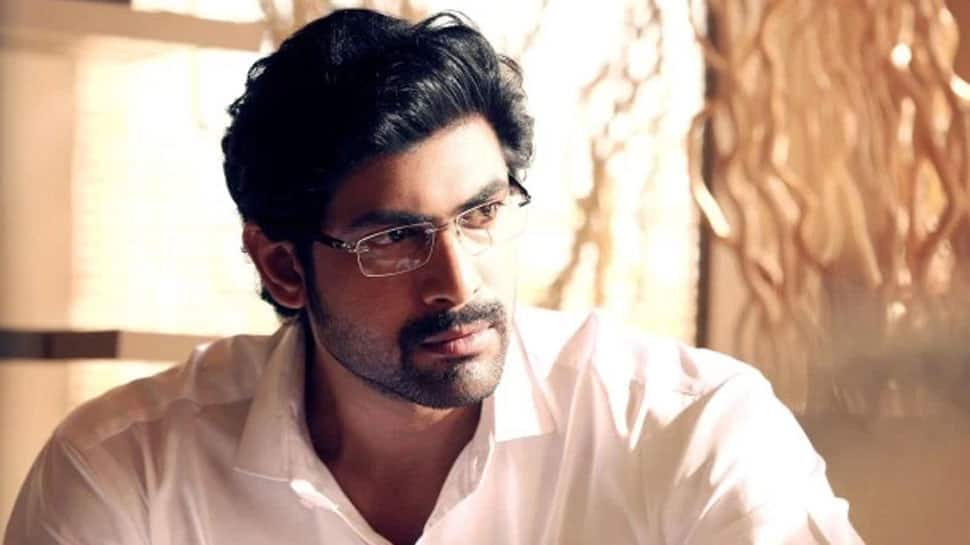 This reply from the actor causing videos memes and hilarious reactions from the Internet, especially from Twitter. Many of them irked with the attitude of the anchor and slammed her through their tweets :
Oh my god who did this…. BTW @RanaDaggubati slayed it😎 pic.twitter.com/1BzfXt8MVl

— keechu (@TollyCinemaGuy) June 21, 2019
😆 one must knw WHO they are speaking with about WHAT! killed it @RanaDaggubati !!😆 https://t.co/mHH6Fmbq67

— Pravallika Anjuri (@ipravallika) June 21, 2019
.@RanaDaggubati as I always state, you are a total rock star! ❤️❤️❤️ https://t.co/uLLpBaRB33

— Latha Srinivasan (@latasrinivasan) June 22, 2019
One answer is more than enough to the entire Bollywood media @RanaDaggubati bro 🙏🙏🙏

— @shu (@kuruva_ashok) June 22, 2019
Brilliant reply by Rana. This woman asking the question is a classic entitled type who feels a presumptuous sense of superior aesthetic. This is how hegemonic thinking works. https://t.co/uM3aDpa7OQ

— Madhavan Narayanan (@madversity) June 21, 2019
👌🏻👏🏻 @RanaDaggubati 😍

— Kajal Aggarwal (@MsKajalAggarwal) June 22, 2019
I'm from Northern part of India and have watched many South Indian movies with subtitles and felt @ikamalhaasan is far better than many so called great actors from Bollywood

— Siddharth Pandey (@theauditor56) June 22, 2019
Gosh she was really obnoxious

— Chandra R. Srikanth (@chandrarsrikant) June 22, 2019
Her body language is quite repulsive for an interviewer or moderator. Doesn't seem like she is inclined to get answers or know her respondent. Not sure if she is a journalist, if she indeed is, she should work on her moderation skills.

— Biraj (@Biiraaj) June 22, 2019
Brilliant depiction of @RanaDaggubati's "mind voice". 😂😂 Reminds me of the time I was in Delhi for a friend's wedding reception and this girl I was chit-chatting with assumed I spoke Malayalam because I told her I was from Chennai 😁 #trueStory https://t.co/KKMUBfKlMJ

— Baradwaj Rangan (@baradwajrangan) June 22, 2019
Slay, my boy @RanaDaggubati! But andha ponnu moonji 🤭 https://t.co/ALwHIATSNp

— Sharanya Rajendran (@SharanyaCr) June 22, 2019
Who is she and what is it with her body language ? Why do people have such sense of entitlement

— Ruchika Mehta (@ruchikamehta_) June 21, 2019
I have lived amongst this foolish pride and ignorance for a long time. People up there could just do with some information, if not anything else. Happy that @RanaDaggubati could slap some sense back into her. https://t.co/6TU4gQKgwA

— Sidhu (@sidhuwrites) June 22, 2019
Watch the full interview here :
Source : SchoopWhoop