Rajinikanth's Words About Srilanka Crisis Became True !! WATCH VIDEO
Written by Dhiwaharan Published on May 10, 2022 | 11:58 AM IST | 117
Follow Us
Comments: 0
An old speech of Superstar Rajinikanth which was delivered during the protest that took place in support of Srilankan Tamils, is going viral in internet platforms now with reactions such as the veteran actor's words became true etc. Contributing Rs. 10 lakh in support of the Tamil people in Sri lanka, Rajinikanth said that the air breathed by the people who suffered will not let any country to grow financially. The speech took place at a day long fast through which Tamil actors expressed their solidarity with the sufferings of Tamils in Sri lanka.
Sri Lankan Prime Minister @PresRajapaksa

resigns after weeks of anti-government protest.#SriLankaEconomicCrisis #SrilankanCrisis #SriLankaProtests #rajapaksha #pm #Russia #UkraineWar #UkraineRussianWar #Crypto #Cryptocrash #Bitcoin #BTC pic.twitter.com/8eZo9VovNX

— Bashir Ahmad (@BashirA97820826) May 10, 2022
Hours after Srilanka's former Prime minister Mahinda Rajapaksa submitted his resignation, his Karunagala based house was set on fire after the protest against government intensified. His decision to step down came amidst a raging agitation over the economic crisis in Sri Lanka, which has pushed the island nation to the brink of collapse.
In a statement that was released on Tuesday, Rajapaksa's office said that he was quitting in order to help form an interim, unity government, following weeks of sometimes violent protests across the country over shortages of fuel and other vial imports and spiraling prices.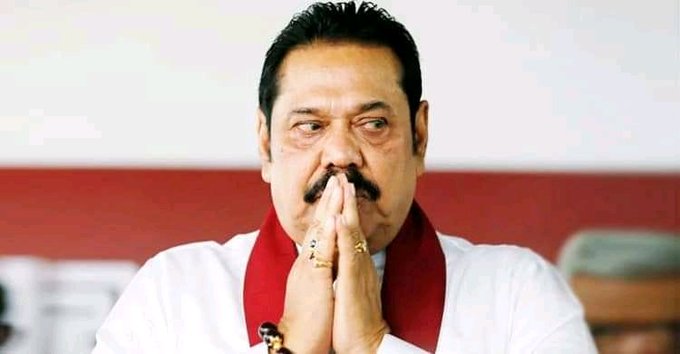 The announcement was preceded by severe clashes between pro-Anti-government protesters in Colombo, the country's commercial capital. The demonstrators, apart from seeking the exit of Rajapaksa, have also demanded his younger brother and President Gotabaya Rajapaksa step down for "mishandling economy".
Shots were fired from the official residence of he former Sri Lanka's Prime Minister as thousands of protesters breached the main gate and torched the parked truck, according to a report. Police sources confirmed that the shots were fired in the air to prevent he mob breaching the inner security of the residence where Rajapaksa was still holed up with several loyalists.
Now, a video of Tamil Superstar Rajinikanth talking about the sufferings of Tamil people in Srilanka, is going viral in social media platforms with people saying that his words became true. "No country would grow if simple people gets suffered. No matter which country it is, it won't succeed. Their blood drops are falling on the surface. You are not burying the corps but sowing" Rajinikanth in the video.
Watch the video below :
சித்தர் வாக்கு 🙏🙏

இலங்கை பிரச்சனையில் தலைவர் அன்று சொன்னது இன்று நடக்கிறது.😥😥 pic.twitter.com/65fbBWoF5V

— Kaala Rajini (@RajiniKaala) May 10, 2022