Rajinikanth Meme Template Used By Australian Police !! Superstar Fans Can't Keep Calm !!
By Dhiwaharan
2.0 is a 2018 Indian Tamil-language science fiction action film written and directed by S. Shankar. Produced by Subaskaran under the banner of Lyca Productions. As the second installment in the Enthiran franchise, 2.0 is a standalone sequel to Enthiran, featuring Rajinikanth reprising the roles of Vaseegaran and Chitti, alongside Akshay Kumar and Amy Jackson.
[wp_ad_camp_1]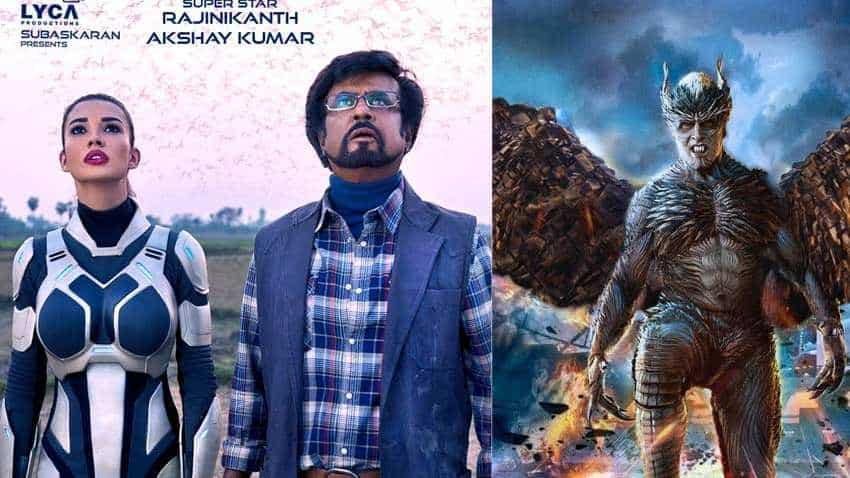 The film got world wide attention during it's release time not only because of the universally acclaiming science fictional content of Shankar but also by the brand ambassador of the term "Style" Rajinikanth. Tag named as "Superstar", he is only actor comes to our mind while thinking of impossible stunts.
In the movie 2.0, cellphones of every human being would disappear all of a sudden. Later it would be discovered that it is because of Pakshi Rajan (Akshay Kumar), but in the initial stage everyone would be puzzled because of that strangeness. To explain the situation protagonist of this movie and scientist Vaseegaran (Rajinikanth) would say "This is beyond science" to the fellow authorities of the state.
[wp_ad_camp_1]
Watch the scene in trailer here :
The dialogue is so famous to an extent even the police officers of Australian country using the screenshot as meme template to explain an incident. Derby Polie in Western Australia recently conducted a Blood Alcohol Content (BAC) test on a drunk man and the results were quite hard to believe. So, while sharing the results of the test on Twitter, they referred to Rajini's 2.0 dialogue, "This is beyond science".
Sharing details of a breath analyser test results of a man who was guilty of drunk driving, the figure of his blood alcohol level was a whopping 0.341%! Stating that the reading "biologically shouldn't even be possible", the cops explained that the figure could be linked to "like driving whilst under a surgical anaesthetic or being in a coma."
A male subject to a breath test by Derby Police this morning provided a reading that biologically shouldn't even be possible.

The male had a BAC of 0.341% which is like driving whilst under a surgical anaesthetic or being in a coma. Oh, and he has 2 prior life disqual's 😉
#fb pic.twitter.com/roHAzHq1pv

— Derby Police (@DerbyPol) February 9, 2019
This tweet made the fans of Thalaivar go crazy and they filled the comment section of that particular post. It was just fun to see them all. Check out few of the best here :
😎😎😎🤘🤘 pic.twitter.com/1PpiiQ0zB4

— DemiGod🤘தலைவர் (@puratchistart) February 10, 2019
Superstar @rajinikanth meme 😍 pic.twitter.com/GkZbfggKl7

— Rajini Fans Germany 🇩🇪 (@RajiniFCGermany) February 10, 2019
OMG!! Thalaivar is everywhere 😅😅😅🤭🤭🤭

— Mariammah Prahalathan (@MariammahPraha1) February 10, 2019
Admin namma payyan dhaan pola.

— how's the rogan josh? (@ikaipullai) February 11, 2019
Thalaivar @rajinikanth is everywhere 🙌

— Trendz Rajini® (@TrendzRajini) February 10, 2019
Have lived in WA for 12 years now, never knew Derby.
Now I do – Credit to "Thalaivar"
😍😍😍😍  #Rajinikanth #SuperstarRajinikanth #RajiniEngalThalaivar pic.twitter.com/lR13Oe1ey7

— Sakthivel Nanjundan (@n_sakthi) February 11, 2019
— kogileshwaran (@KogileshwaranTM) February 15, 2019
[wp_ad_camp_1]
The world itself got rajinifed 😍😍😍

— Sooraj Vasudev (@soorajvasudev) February 15, 2019
@rajinikanth your entry in the land down under #Rajinikanth #Thalaivar #FreeAdforDerbyPolice #RajniEffect pic.twitter.com/VonMvRUf7X

— Terrance Martin (@terrancemartin) February 16, 2019
Derby Police tweeting Rajini Sir's pic? How lovely!?! It's apt. VERY apt pic for the 'reading'. ha! ha!! Nice.

— K Sathish Kumaara (@ksathishkumaara) February 15, 2019
☺️ மிகவும் அருமை காவலரே..🙏 தஞ்சாவூரிலிருந்து ராம்குமார் வீரராஜ் 🔥🔥🔥

— VeeraRaj Ramkumar (@VeeraRajRam) February 12, 2019
1 like , 1 retweet and 1 comment from my side because my star is in this meme.

— keerthi kanth (@keerthikanth) February 17, 2019
Did you just notice the reach of this post compared to your other posts – the likes and comments? 😁

— Manideep Beesetty (@manideep1993) February 16, 2019
— ரஜினி ரசிகன் (@FanOfRajnikanth) February 13, 2019
The difference between this tweet and the other tweets is that, it has a K added to the number of likes. #RAJNI Da 😀

— Renjith (@renjithdp) February 15, 2019
Mate that's Rajnikanth ! His fan following outnumber Australian population by 10 times

— vij@yb@l@ (@jzz15613458) February 18, 2019
What do you think on this celebration for just a twitter post ?? Comment below !!