Team Kings 11 Punjab has been involving in so many dramas that are taking place in the ongoing IPL season. The team which has played 9 leagues has already played three Super overs and lost almost all the close matches. In a match, a player of Rajasthan Royals team named as Rahul Tiwetiya smashed 5 sixes in an over and clinched the victory which was meant for Punjab.
[wp_ad_camp_1]
In a game against, Kolkata knight riders, when the team needed 5 runs in the last ball, Maxwell went for it with all his strength. Unfortunately, the ball fell short 2 inches before the boundary rope and went for four. They also lost a Super over against Delhi capitals. On Sunday night, in the match against Mumbai, Punjab played two super overs for a single match which is the first time in cricket history.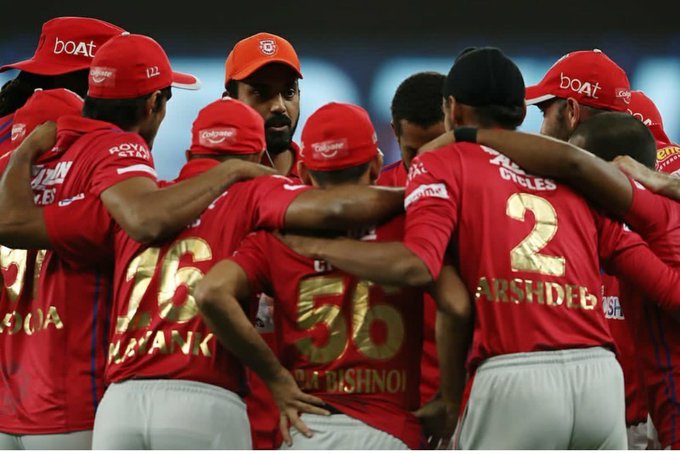 In the first Super over, Punjab only scored 5 overs in the six balls bowled by Jasprit Bumrah. While chasing it, Mumbai players couldn't face Mohammad Shami's seam as they also couldn't score a single run more than what Punjab has scored. In the last ball, while De Kock was returning for the winning run, KL Rahul collected the ball from the fielder with a dive and threw it on the stumps. Kock who was well short from the crease was given out and both the team continued to play another Super over.
With Chris Gayle and Mayank's sweet connection with the ball, Punjab effortlessly won the second super over by chasing the 12 runs in one over posted by Mumbai. After a long wait, Punjab managed to get the two points and climbed to the sixth spot in the points table.
[wp_ad_camp_1]
Captain KL Rahul who is also holding the orange cap, looks happy since the historic win. He has been thanking people in Twitter who are wishing him for the success. One of a fan, lauded his wicket-keeping skills in the last over of first Super over by calling him as "Thala".
Posting the screenshot of his dive, the fan wrote "My thala" by adding heart, lion and goat emojis. Check out his tweet here :
My thala ❤️❤️🦁🦁🐐🐐 pic.twitter.com/Av7DUPyn8R

— ɢαjαl (@Gajal_Dalmia) October 18, 2020
On seeing this tweet from him, KL Rahul replied to him saying that there is only one "Thala" and everyone know who he is by referring to his former captain Mahendra Singh Dhoni. "There is only one Thala Gajal and everyone knows who he is." his reply tweet read.
Check out his reply below :
There is only one Thala Gajal and everyone knows who he is. 🙏

— K L Rahul (@klrahul11) October 19, 2020
This reply from Rahul has reached 8 thousand likes within an hour and is being shared by thousands of Twitter users. Dhoni fans who felt extremely happy on seeing this tweet, has been flooding his tweet with replies showering love on him. Check out some of their replies below :
Check out some of them below :
Thala 💥 and KL Rahul 🔥 pic.twitter.com/dyVikCWWYT

— MSR (@itz_chillax) October 19, 2020
[wp_ad_camp_1]
"My parents always told me that maybe cricket is not for a small town guy but I told them look at MS Dhoni." ~ KL Rahul ❤️ pic.twitter.com/gg6q82LLAc

— Mounika mouni (@imsuji13) October 19, 2020
😍 MSD 🦁 . Fan boy..😇 pic.twitter.com/cE2yFYGsSR

— Master Roy 🦁 (@kwk_vj) October 19, 2020
After dhoni ur are my favorite bro well played yesterday what a consistencee pic.twitter.com/2vk0azFQeq

— Syed Afridi (@254Syed) October 19, 2020
Maja @klrahul11 😱💯💥🔥 pic.twitter.com/bb5BYKmD5k

— Mani Deva (@Mani_Devaa) October 19, 2020