Raghava Lawrence Responded To The Hatred He Is Receiving !!
Written by Dhiwaharan Published on Dec 09, 2019 | 15:32 PM IST | 82
Follow Us
Comments: 0
Darbar audio launch took place at Nehru stadium, Chennai recently. The show was hosted by the makers of the film which includes Superstar Rajinikanth, Director A.R Murugadoss and Music composer Anirudh Ravichander. Dancer, Director, Actor Raghava Lawrence who is an ardent fan of the actor Rajinikanth also made his presence in the audio launch.
[wp_ad_camp_1]
The "Muni" actor's fiery speech in the audio launch to praise his idol Rajinikanth became a subject to severe hatred. To prove himself as a biggest fan of Superstar Rajinikanth, Lawrence said that he destroyed the posters of actor Kamal haasan during his childhood. He said that the vandalised the posters of Kamal Haasan by throwing cow dung on it when he was a child. "Earlier everything was different. Now when I see Rajinikanth and Kamal Haasan together, being very close, I feel something good is going to happen" he said.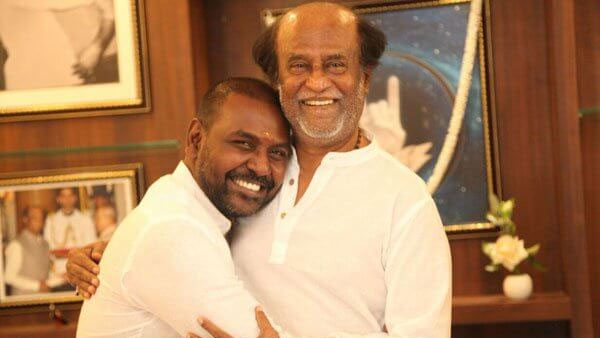 This speech of the actor made severe outrage which made everyone to spread hate messages against him. Few even compared how celebrities praised Kamal Haasan in the function of Kamal 60 with Lawrence's speech to praise Rajinikanth. Check out some of their reactions here :
உங்கள் நான் நிகழ்ச்சியில் ஜெயம் ரவி அவர்கள் பேசினார் "தான் கமல் ரசிகனானதால பரதநாட்டியம் கத்துகிட்டேன்"னு. ஆனா தர்பார் ஆடியோ ரிலீஸ் மேடைல ஏறிகிட்டு ஒருத்தன் சொல்லுறான் ரஜினி ரசிகரானதால போஸ்டர்ல சாணி அடிக்க கத்துகிட்டேன்னு. Feel the Difference மக்களே.

— Aadhidas (@NelsondasG) December 7, 2019
லாரன்ஸ் பேசுனது ரொம்ப தப்பு உங்களுக்கு MLA சீட் உறுதி போங்க அதுக்காக இப்படி எல்லாம் இன்னொரு நடிகரை அதுவும் நீங்க ஒரு நடிகர இருந்து பல ஆயிரம் பேர் இருக்கிற மேடைல இப்படி பேசுனது எல்லாம் சில்ர தனத்தின் உச்சம் நீங்க பண்ண 1000 நல்ல விஷயங்களும் ஒரே பேச்சுல நாசமா போச்சு 🙏

— RamKumarr (@ramk8060) December 7, 2019
"சிறு வயதில் கமல் போஸ்டரில் சானி அடிப்பேன்" – லாரன்ஸ்

இப்படி ஒரு எச்ச விஷயம் செஞ்சதே தப்பு, அத மேடையில சொல்றதுக்கு எவ்வளவு ஈனபுத்தி இருக்கனும்? அதுக்கு ரஜினியோட அழகு ரசிகர்கள் கூட்டம் விசில் பறக்க கைதட்டல் வேற

எத்தன வருஷம் ஆனாலும் மாறாத சில்லறைகள்#DarbarAudioLaunch

— கோ (@nerkalanjiam) December 7, 2019
[wp_ad_camp_1]
This is how one has to express his Love towards his Idol not by sharing the immature activities hope you learn @offl_Lawrence. pic.twitter.com/rciVQVdi7m

— MaiselfSiva (@Maiself_siva) December 8, 2019
Raghava lawrence, in a way of putting an end to these kind of comments, released a press statement. He asked those who are making bad comments to see the full video properly. "After my speech at darbar audio launch I saw few posts only highlighting that I hit cow dung on Kamal sir's poster, see the whole video I have spoken that when I was a child as being a huge Thalaivar fan I did such thing against Kamal sir without knowing. Also added saying that when I see them walking by holding hands today I feel very happy. I have huge respect for Kamal sir. when ever I feel i have spoken something wrong I will apologise to anyone but in this I haven't said anything wrong you will know if you see the whole video properly. Few people are planning to twist this. I know how much respect I have for Kamal sir by heart. I think it's not necessary to prove or explain it to any one."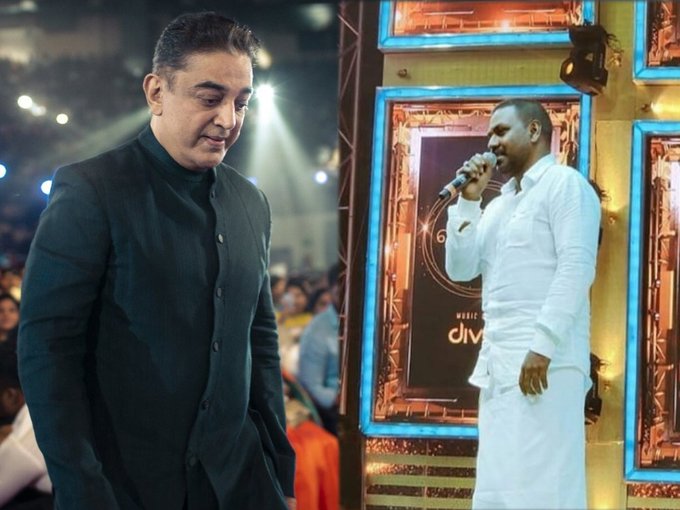 [wp_ad_camp_1]
Check out his post here :
Watch the full video of My speech at Darbar audio launchhttps://t.co/PdvI3FZ2YR pic.twitter.com/7eOJH5Zag5

— Raghava Lawrence (@offl_Lawrence) December 7, 2019
The program is expected to be streamed this weekend in Sun Television. What do you think on the clarification of Lawrence ?? Comment your views below !!