Rachita Mahalakshmi Revealed Her New Tattoo!!
Follow Us
Comments: 0
Rachita Mahalakshmi Revealed Her New Tattoo, This Bold Tattoos Ignite a Storm of Controversy and Admiration in the Entertainment Industry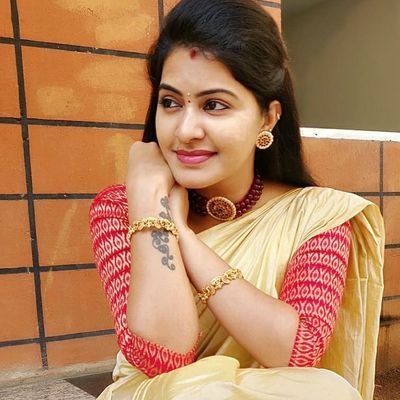 RACHITA
In the world of entertainment, where celebrities are constantly in the limelight, Rachita's recent decision to get a prominent tattoo on her chest has taken everyone by surprise. The intricate design, an owl, symbolizing wisdom and mystery, has left fans and critics in awe and shock. The tattoo's daring placement has drawn attention, making Rachita a trendsetter in the realm of bold fashion choices, rivaling even the likes of Trisha, another well-known actress known for her daring style.
RACHITA
The significance behind Rachita's tattoo remains a mystery, fueling speculation and curiosity among her fans. As discussions about her personal freedom and independence arise, some applaud her fearless expression of identity, while others criticize her choices, especially considering her recent separation from her husband. However, it is essential to remember that tattoos have long been a powerful form of self-expression, allowing individuals to showcase their personality and values.
Also read: Janhvi Kapoor Caught Photoshopping Her Physique!! Netizens Can't Keep Calm
Amidst the excitement and controversy, the entertainment industry finds itself embroiled in discussions about artistic expression and societal expectations. Tattoos have historically challenged conventional norms, leading to judgments and criticisms. Rachita's tattoos have ignited these conversations once again, showcasing how celebrities face increased scrutiny for their choices.
RACHITA WITH HER NEW TATOO
While Rachita's tattoo remains a prominent topic of conversation, she is not the only one embracing body art. Actress Rachita, too, has joined the tattoo club, opting for a design that leaves fans curious about its meaning and placement. The secrecy surrounding the tattoo only adds to the intrigue and excitement, driving netizens to dissect every detail in search of answers.
As the news of these tattoos spreads, fans and critics eagerly await explanations from the celebrities themselves. The entertainment industry thrives on controversies and bold fashion choices, and Rachita's tattoos have become the talk of the town, captivating social media platforms and beyond.
Also read: Noida Woman Accused Her Husband Of Wife-Swapping!!
RACHITHA'S TATOO
These tattoos hold deeper significance than mere ink on skin. They symbolize the power of self-expression and the courage to challenge societal norms. By choosing to get tattooed in prominent places, both Rachita and actress Rachita have made bold statements about their identities, setting themselves apart as rebels and trendsetters. Whether these tattoos will positively or negatively impact their careers is yet to be seen, but their impact on the industry's followers is undeniable.
The entertainment industry has long been a battleground for artistic expression and personal freedom. Tattoos, as a potent form of expression, often reflect the innermost thoughts and emotions of the individuals wearing them. Rachita's owl tattoo, with its intricate details and lifelike appearance, is an embodiment of her fearless and daring personality.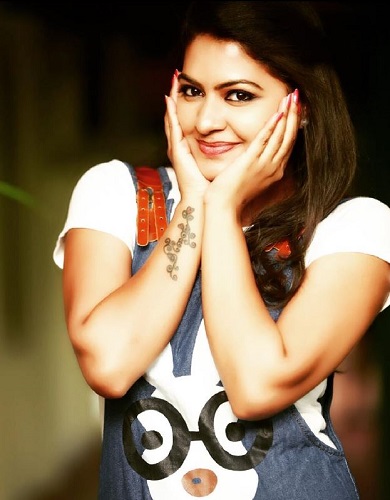 RACHITA
Actress Rachita's mysterious tattoo adds an air of enigma to her persona. Fans and critics alike await a glimpse of the design, hoping for a glimpse into her thoughts and emotions. Tattoos, after all, can tell stories that words cannot.
Also read: Kalidas Jayaram Got Thrashed For Tagging His GF In This Story !!
As these bold moves by  actress Rachita reverberate through the entertainment industry, they prompt deeper discussions about societal expectations and the impact of tattoos on one's public image. The judgments and criticisms they face serve as a reminder of the challenges artists face when expressing their individuality.
However, the overwhelming fascination and admiration expressed by drooling netizens highlight the immense power of tattoos as a means of capturing attention and creating a lasting impact. The bold choices made by these celebrities push the boundaries of conventional fashion and open up avenues for new forms of self-expression.