PVR Replied To A User Who Commented On The High Price Of Their Food Items!!
Written by gokul krishnan Published on Jul 13, 2023 | 18:11 PM IST | 58
Follow Us
Comments: 0
PVR Cinemas, one of the leading multiplex chains in India, recently found itself at the center of a social media storm when a customer took to Twitter to express their frustration over the high prices of food items. The tweet quickly gained attention, with many echoing the sentiment that moviegoing experiences have become unaffordable for families. However, PVR Cinemas swiftly responded to the customer's concerns, emphasizing their commitment to customer feedback and announcing a range of offers to address affordability. This article explores the customer's complaint, PVR Cinemas' response, and the new initiatives aimed at making movie-watching more accessible to all.
In a tweet directed at PVR Cinemas, a customer expressed dismay over the steep prices of cheese popcorn and Pepsi, citing a total bill of Rs 820. The customer highlighted that such prices were almost equal to an annual subscription to a popular streaming service, implying that the cost of visiting cinemas has become prohibitively expensive. The tweet struck a chord with many individuals who felt that the rising prices were deterring families from enjoying the traditional cinema experience.
also read: "Nayanthara Is Awesome" – Shah Rukh Khan Messaged Nayanthara
In a commendable display of customer engagement, PVR Cinemas replied to the customer's tweet, acknowledging the concerns and asserting the importance of every opinion. They recognized the need to address the affordability issue and announced that they had an update for not just the customer, but for every moviegoer in India.
In response to the feedback, PVR Cinemas unveiled a range of offers and initiatives to make movie-watching more affordable and enjoyable for all. These measures aim to strike a balance between providing quality cinema experiences and ensuring reasonable pricing.
also read: Thalapathy Vijay Falsely Trapped My Media?? Watch Video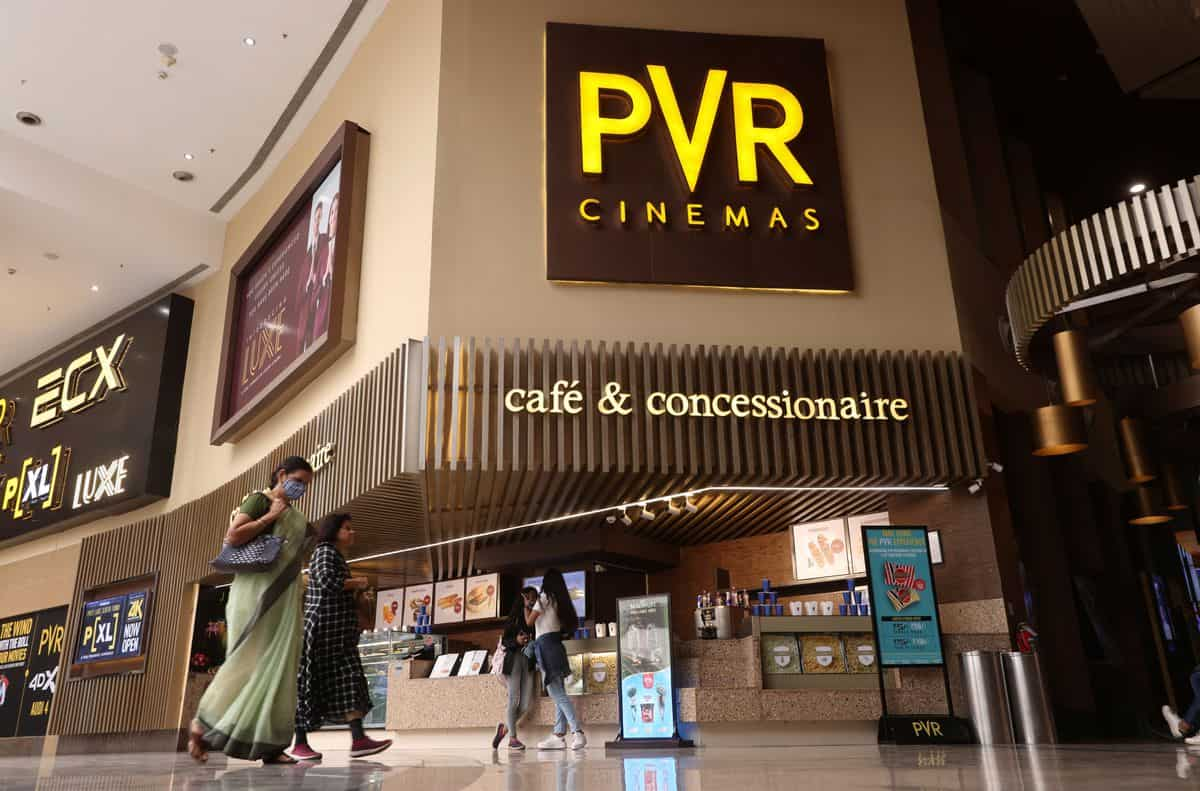 Value Combos: PVR Cinemas has introduced value combo meals that offer a choice of snacks and beverages at discounted prices. By bundling popular food items, customers can enjoy a more affordable and convenient movie-watching experience without compromising on taste. Family Packages: Understanding the importance of family outings, PVR Cinemas now offers special family packages that include tickets, food, and beverages at discounted rates. These packages cater to families of different sizes, allowing them to enjoy a wholesome cinematic experience without straining their wallets.
also read: Doctor Ordered 25 Samoas Lost Rs. 1.40 Lakhs !! Here's How
Student Discounts: Recognizing that students form a significant portion of their audience, PVR Cinemas has introduced exclusive discounts for students. By presenting a valid student ID, young movie enthusiasts can enjoy reduced ticket prices and food offers, making cinema visits more accessible for them. Loyalty Programs: PVR Cinemas' loyalty program, PVR Privilege, has been enhanced to provide additional benefits to members. The program offers various perks such as discounted tickets, complimentary snacks, and exclusive screenings. These incentives not only reward loyal customers but also contribute to reducing the overall cost of movie-watching.
Special Matinee Shows: PVR Cinemas has introduced affordable matinee shows with discounted ticket prices during select time slots. This initiative encourages moviegoers to plan their visits accordingly, making it more economical to enjoy their favorite films on the big screen.
Here is the tweet below:
We at PVR believe that every opinion matters and it must be respected. We have this update for you and for every moviegoer in India #PVRHeardYou https://t.co/rrBL3xFUJs pic.twitter.com/PsOvxxqAaj

— P V R C i n e m a s (@_PVRCinemas) July 12, 2023
PVR Cinemas has taken swift action in response to a customer's complaint about the high prices of food items at their cinemas. Their respectful engagement and commitment to customer feedback have resulted in the introduction of several initiatives aimed at enhancing affordability. By introducing value combos, family packages, student discounts, loyalty programs, and special matinee shows, PVR Cinemas has made a strong statement about their dedication to making movie-watching accessible to all sections of society. These measures not only address the concerns raised by the customer but also showcase PVR Cinemas' commitment to providing an enjoyable and affordable cinema experience for every moviegoer in India.