Public, Celebrities & Politicians Wished CM MK Stalin For His Birthday !!
Birthday
Kamal
Rajini
Srtalin
CM / Updated: 2022-03-01
10:40 IST
By Dhiwaharan
March 1 marks the 69th birthday of DMK Leader cum Tamil nadu Chief minister MK Stalin. Along with DMK cadres and public, celebrities who belong to film industry are also wishing the current CM the best for his birthday. Kamal Haasan came up with a tweet referring Stalin as his hearty friend. He appreciated Stalin for giving the space for him to opine contradict views and wished him for his birthday.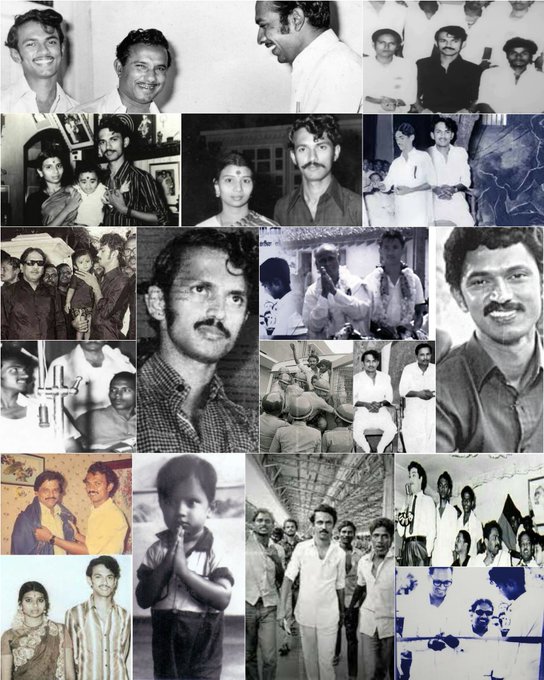 Meanwhile, Superstar Rajinikanth also mentioned XCM MK Stalin as his friend and provided his hearty wishes for his birthday. Check out some of the tweets of the celebrities who wished the current Tamil naadu CM :
இன்று பிறந்த நாள் காணும் இனிய நண்பர் மதிப்பிற்குரிய தமிழக முதலமைச்சர் மு.க.ஸ்டாலின் அவர்களுக்கு என்னுடைய மனமார்ந்த வாழ்த்துகள்.

— Rajinikanth (@rajinikanth) March 1, 2022
மனதிற்குகந்த நண்பர், தமிழக முதல்வர் @mkstalin பிறந்த நாள் காண்கிறார். எதிர்ப்போர் கருத்துக்கும் இடமளித்து, தன் எண்ணத்துக்கும் செயலுக்கும் வலு கூட்டிச் செயல்படும் அவருக்கு என் நெஞ்சார்ந்த வாழ்த்து. நீடு வாழ்க. pic.twitter.com/JGt9KWwdrt

— Kamal Haasan (@ikamalhaasan) March 1, 2022
Wishing our H'ble CM of TN Shri @mkstalin avl a very happy birthday. May you live a long healthy and a happy life. பிறந்தநாள் வாழ்த்துக்கள் முதல்அமைச்சர் அவர்கள். 🙏🙏🙏💐💐💐

— KhushbuSundar or NakhatKhan (@khushsundar) March 1, 2022
Birthday wishes to Hon'ble CM of TamilNadu Thiru @mkstalin avargal.
May lord Shiva's blessings be upon you this mahashivaratri .

— Kasturi Shankar (@KasthuriShankar) February 28, 2022
Being a son of the former Chief Minister M. Karunanidhi, Stalin has been the president of the Dravida Munnetra Kazhagam party since 28 August 2018. His political career began in his early teens when he started the DMK Gopalapuram Youth Wing in a tea shop with several friends. As a 14 year old, he campaigned for his uncle, Murasoli Maran, in the 1967 elections. In 1973, Stalin was elected to the General committee of the DMK.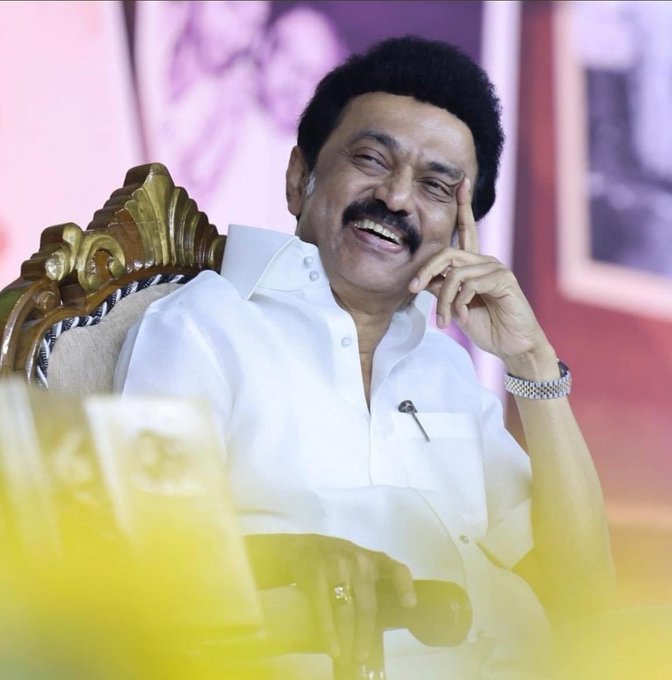 On 29 May 2009, Stalin was nominated as Deputy Chief Minister of Tamil Nadu by Governor Surjit Singh Barnala. On 3 January 2013, Karunanidhi named Stalin as his heir apparent, thus ending a long time confusion about who would take over the party reins after Karunanidhi's death.
In the 2021 Assembly elections, Stalin led the campaign for the Secular Progressive Alliance. They won 159 seats out 234, with the DMK itself winning an absolute majority with 132 seats. Stalin took his oath as chief minister on 7 May 2021 along with the rest of his cabinet. Ever since being voted to power, Stalin introduced several new schemes that helps the poor and needy including free bus for women and people who belong to transgender community.
Let us wish him a very happy birthday and to continue his service as the Cheif ministter of the state !!