PlayerUnknown's BattleGrounds (PUBG) has taken the Internet and the gamer community by storm.
[wp_ad_camp_1]
For the uninitiated, PlayerUnknown's Battlegrounds is a military-style shooter battle royale game in which a total of 100 players drop onto a battleground, where they will have to fight till death and the last man standing will be declared the winner. PUBG is currently available on PC, Xbox One, iOS, and Android.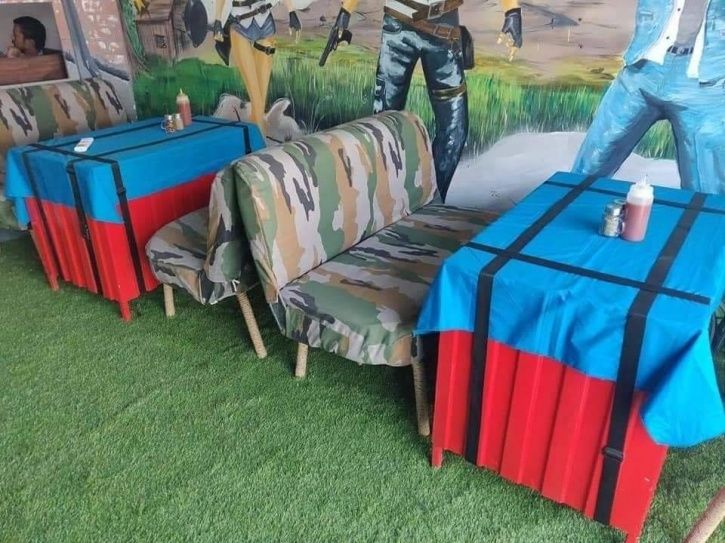 And in some good news for fans of this addictive online game, there's a PUBG-themed restaurant in Jaipur!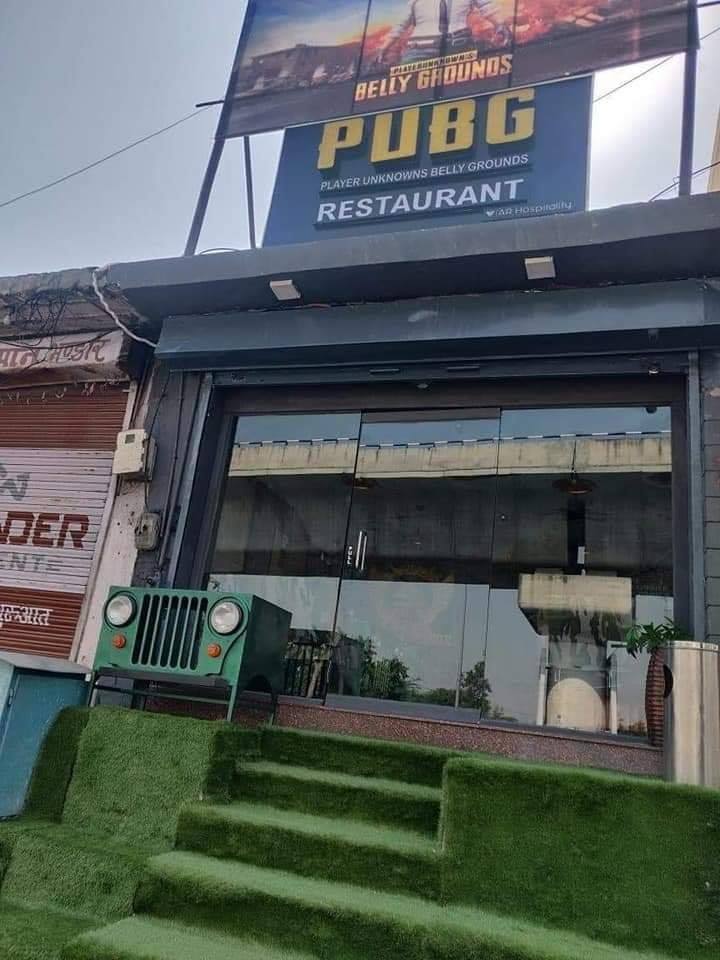 Player Unknowns Belly Ground has taken the gamer community of india by storm as it is a newly opened restaurant in theme of their favourite game Player Unknown's Battlegrounds (PUBG). Player Unknowns Battleground or PUBG as its popularly known has taken over the gaming world with its first person shooting style.
[wp_ad_camp_1]
The game has gained over 20 billion downloads across all platforms including Android and iOS. The game is especially popular in India considering that the PUBG sub reddit is filled with merchandise and players mostly from our country.
Keeping in touch with this fever that has taken all over the country, one entrepreneur in Jaipur decided to capitalise on the success of PUBG and opened our very own PUBG themed restaurant, aptly named Player Unknown Belly Ground. This café has artwork from the game adorning most of the walls, with camouflage sofas and seats all around. See for yourself!
[wp_ad_camp_1]
PUBG brought on this trend of Battle Royal Games back into the community. The game features peppy animation alongside some mean and funny weapons. The maps are elaborate and interactive, which makes it an excellent battleground to test your skill. Keeping in line with other battle royale games, PUBG drops you in the middle of nowhere along an air route where you have to scavenge for weapons all the while increasing your kill score.
Coming back to the restaurant, Player Unknown Belly Ground opened recently and has even caught the eye of the international media. With a big PUBG sign adorning the entrance, they make it blatantly clear what you are getting into. With a menu that makes your mouth water, the restaurant features PUBG themed dishes as well. Apart from the big sign on the entrance, the cut out of the iconic jeep from the game also sits proudly outside as a place for the security.
The place is located at 5, Panchsheel Colony, Sushilpura, Ajmer Road, Jaipur 302019 and is open from 10 am to 10:30 pm.
With a motto of 'Eat, Play and Pochinki' the restaurant aims to get all players under one roof and if you are lucky, you might even be treated to some dummy guns from the game as well.
What do you think about the restaurant? Share your thoughts with us in the comment section below.