JUST IN : PTR's First Tweet After BJP Cadres Threw Slipper On His Car !!
By Dhiwaharan
On Sunday morning, finance minister Palanivel Thiagarajan came up with a tweet reacting to the shameful incident that took place on Saturday noon. Posting the picture of the sandal that was thrown at his car, the minister said that if the "Cinderella" who allowed tens of her party members to do the disgusting act wants her sandal back, his staff had saved it for her. Earlier, while meeting press reporters, the FM said that he doesn't like to do politics over a dead body like BJP party and said that he will talk about it later.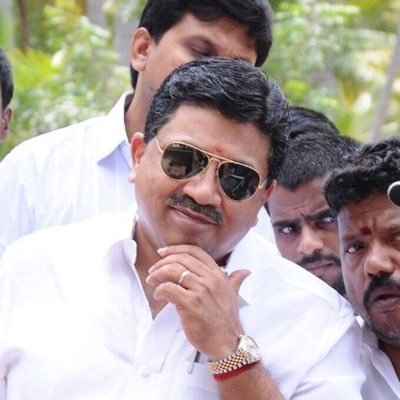 On Saturday, a slipper was hurled at the car of Tamil nadu Finance Minister Palanivel Thiagarajan. It has been reported that the miscreants were identified as the functionaries of the Bharathiya Janatha Party. The incident happened at Madurai where the minister went to the wreath-laying ceremony of Army Jawan, Lakshmanan who was killed in a terror attack on an Army camp in Jammu's Rajouri district on Thursday.
Along with the finance minister, Madurai collector Anish Shekar, Mayor Indhrani Ponvasanth, Airport Director Baburaj and Madurai Police commissioner Senthil Kumar paid tributes to the deceased.
தேசியக்கொடி மீது செருப்பு வீசிய சங்கி கரப்பான்களில் 5 சிக்கியிருகின்றன. பூச்சிக்கொல்லி அடிக்கபட்டுவருகிறது என்று தகவல்கள் வருகின்றன. மீதம் உள்ளவைகளும் விரைவில் சட்டப்படி ஜெயில் கம்பிகளுக்கிடையில் நசுக்கப்படும் என்று நம்புவோம் 🙏🏾#BJPInsultsNationalFlag pic.twitter.com/fBD6lco4xm

— Dr. T R B Rajaa (@TRBRajaa) August 13, 2022
Reports suggested that the functionaries of BJP party also wanted to be a part of the wreath-laying ceremony but were stopped by officials as the event was conducted by government and only office holders are allowed.
Outraged by the prevention, cadres of party BJP shouted slogans and hurled a slipper on the car of finance minister PTR while he was returning form the airport. A video that is doing rounds shows the BJP members surrounding the white car in which PTR was travelling and raising slogans of "Jai Shri Ram" while banging the bonnet of the car.
மதுரை விமான நிலையத்தில் அமைச்சர் பி.டி.ஆர்.பழனிவேல் தியாகராஜன் கார் மீது காலணியை வீசி பாஜகவினர் அராஜகம்!#SunNews | #BJP | #PTRPalanivelThyagarajan | #Madurai pic.twitter.com/YmSOFYBcMY

— Sun News (@sunnewstamil) August 13, 2022
As a result, five members of BJP party got arrested. The incident created huge outrage among the public and the supporters of party DMK. Now, reacting to the incident for the first time, the DMK minister came up with a tweet in his twitter handle writing "I'll have more to say about yesterday's events later, but for now…. If the missing "Cinderella of the Old Airport Terminal", who was "allowed" hundreds of meters into the "secured" area along with tens of her party members🤔, wants her sandal back…my staff saved it for you"
Here's his tweet :
I'll have more to say about yesterday's events later, but for now….

If the missing "Cinderella of the Old Airport Terminal", who was "allowed" hundreds of meters into the "secured" area along with tens of her party members🤔, wants her sandal back…my staff saved it for you pic.twitter.com/kgBUsNkHVo

— Dr P Thiaga Rajan (PTR) (@ptrmadurai) August 14, 2022
Check out some of the top reactions his tweet received :
அந்த பொம்பளயோட செருப்ப திருப்பி குடுக்கணுமாம்… அண்ணன் கூப்புடுறார்… பிஜேபில ஒரு ஆம்பள இருந்தா வந்து வாங்கிட்டு போங்க… pic.twitter.com/WWoBH3fzkx

— பாக்டீரியா (@Bacteria_Offl) August 14, 2022
They can't understand your tweet sir.pls post in Hindi or Sanskrit or atleast tamil 😂😂😂😂

— மெட்ராஸ்காரன் ™ 💙❤🖤 (@advocateARULDEV) August 14, 2022
Don't leave them just like that sir. I didn't sleep yesterday night after seeing the incident. I don't want to see the clipping again too. Emotionally disturbed

— Suresh (@itssbabu) August 14, 2022
அதாவது அந்த செருப்பை வாங்கிட்டு போக உங்க கட்சியில் யாருக்காச்சும் ஆண்மை இருக்கான்னு பிடிஆர் கேட்கிறார்‌… இருக்காடா? pic.twitter.com/ErDaHBZvtY

— ஜீரோ நானே⭕ (@Anti_CAA_23) August 14, 2022
That "Cinderella" pic.twitter.com/rI0jV4sTo5

— அஸ்வினி நவீன்குமார் (@AswiniNavin) August 14, 2022
எனக்கு ஆச்சரியம்! நேற்று 6 நபர்களைகைது செய்த காவல் இந்த Cinderella வை ஏன் தொட மறந்தது ? அதுவும் தெளிவான வீடியோவில் அந்தப்பெண் செய்யும் அனைத்து அடாவடியும் தெரிந்தும் ? As the Minister said how these Sanghis allowed enter into the 'secured'area hundred meters in airport terminal

— Sarangan (@GajendranSuriya) August 14, 2022
PTR என்ன சொல்ல வர்றார் ன்னா ,

தரமான சம்பவங்கள் இனிமேல்தான் இருக்கிறது .. 😏 pic.twitter.com/oXbBrvNUSr

— Sathiya Sothanai (@Timepassna) August 14, 2022