Producer Of "Jagame Thanthiram" Replied To Trolls & Criticisms !!
Dhanush
Jagame Thanthiram
Producer
2 years ago
By Dhiwaharan
Sashi kanth of Y not studios who produced Dhanush-Karthik Subbaraj's "Jagame Thanthiram", came up with a post in his social media handles on Monday. In the post, the seasoned producer talked about success, victory, failure and defeat and it is highly believed by fans that the post has something to do with the result of the recently released product of him.
[wp_ad_camp_1]
As soon as getting released in the online streaming platform "Netflix India", "Jagame Thanthiram" started getting mixed reviews from fans. The film had huge expectations and got postponed several times due to the COVID 19 virus. The film was supposed to be made prior "Petta" and the filmmaker, after receiving nod from Sashi and Dhanush, completed the Rajinikanth starrer and came back to this project. Karthick Subbaraj said that he tried to cast Al Pacino or Robert De Niro in one of the main roles of the film but failed to meet their budget.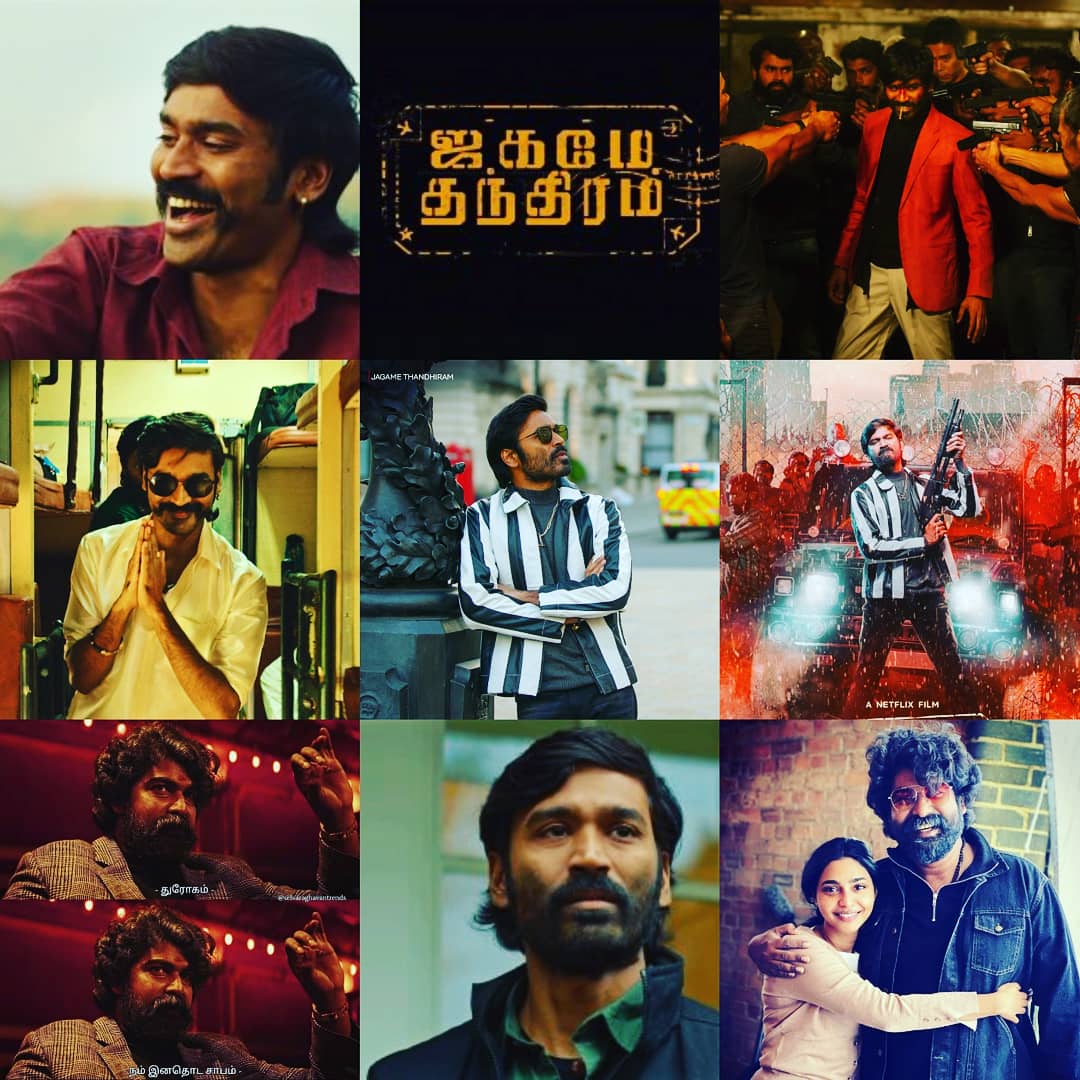 However, after getting released, the film became a subject to severe online troll with few people saying that it satisfied them. Many expressed their disappointment over Karthick Subbaraj, saying that it is easily his worst movie in his filmography. The young filmmaker who is known for his intriguing screen play, seemingly failed to engaged the audience with this action drama. The film also received average review from the critics.
Check out some of the reactions that surfaced in Internet for "Jagame Thanthiram" :
Robert Deniro and Al Pacino after successfully rejecting Jagame Thanthiram pic.twitter.com/8jVv3M0YC6

— A24 (@maxcady__) June 19, 2021
[wp_ad_camp_1]
Is this really written & Directed by karthik Subbaraj ? 🥶 #JagameThandhiram

— DJ SASH (@Santhos16107276) June 21, 2021
ஒண்ணு சுருளி கேரக்டர வச்சி மதுர பேக்ட்ராப்ல தர லோக்லா ஒரு படம் எடுத்திருக்கலாம்.. இல்ல சிவதாஸ் கேரக்டர செம்மயா டெவலப் பண்ணி இலங்கை தமிழர் பிரச்சனைய இன்னும் நல்லா தெரிஞ்சிக்கிட்டு வேற மாரி ஒரு படம் எடுத்திருக்கலாம். ரெண்டையும் போட்டு கிண்டி கருமம் மாதிரி ஒரு படம் @karthiksubbaraj https://t.co/CbI0TToyMA

— Jerin (@JerinTwitz) June 21, 2021
Petta feels like a masterpiece after watching #JagameThandiram 🤧

— Praveen C (@whatupbiyaatch) June 18, 2021
Me after watching the 360 camera spin in Jagame Thanthiram pic.twitter.com/tEbSFFUO4d

— jas🎷 (@Saaaannnnjjjj) June 19, 2021
Dhanush without Vetrimaaran pic.twitter.com/rgMR6mLaAf

— Sangeeth 2.0 (@Sangeeth_II) June 19, 2021
After 39 minutes into the movie. #JagameThandiram pic.twitter.com/96nXfSrazy

— Keerthi Nathan (@keerthinathan) June 18, 2021
Jagame Jagame
Thandiram.jpeg: Thandiram.mp4: pic.twitter.com/lJttIkWwZO

— Pattas 98480 22338 (@pattasparaak) June 20, 2021
Vetrimaaran~ vaa pa.. Cholar parambaraiy dada.. London poitu vandhutiya ..!! #JagameThandhiram pic.twitter.com/0K1kT2GHpB

— Suriya Fans Team™ (@suriyafc__) June 19, 2021
Now, after three of the film's release, Sashi kanth came up with a post in his twitter and Instagram handle. The post contained a making picture of "Jagame Thanthiram" and the producer wrote "Success is not Victory, Failure is not DEFEAT. KEEP MOVING :)" as his post's caption. Check out his post below :
Success is not Victory
Failure is not DEFEAT

KEEP MOVING 🙂 pic.twitter.com/nFXzOrVH9K

— Sash (@sash041075) June 21, 2021
"You have actually played a decent game by selling this to Netflix. You saved your money, Dhanush's market and Karthik's image by moving to OTT" replied a fan to this post of Sashi whereas another one said "At least you didn't incur heavy losses by releasing it in theatres. You are a great producer and you proved it by assessing situation and making the right decision of releasing it on Netflix."
Check out some of the reactions below :
Theatre Atmosphere la movie paatha .. ellarum Celebration pannirupanga.. Ipo D fans mattum than fav ah iruku.. Olunga Theatre la viturukalam 🔥 Bgm , Mass ellam vera level la Iruku.. 💯 oru pakka mass material movie ipdi phone la Vachi paatha yaaru pudikum 😒

— Sanjay Dhanush™ (@Freakout_Boy_18) June 21, 2021
You have actually played a decent game by selling this to Netflix. You saved your money, Dhanush's market and Karthik's image by moving to OTT 👌

— M O N I S H ッ (@anbAAna__fan) June 21, 2021
[wp_ad_camp_1]
Aprom ennappa avare othukittaru po po pic.twitter.com/GnacY9dyNs

— Harry Potter veera Gryffindorian (@hariee_potter) June 21, 2021
At least you didn't incur heavy losses by releasing it in theatres. You are a great producer and you proved it by assessing situation and making the right decision of releasing it on Netflix.

— Proud Suriya Fan (@ProudSuriyaFan) June 21, 2021
By god's grace,you haven't released the movie in theatre sir..Good decision 👌

— pavithran (@MePavithran) June 21, 2021