Kamal Haasan, the busiest man in the town now is taking part in the shoot of Indian 2, hosting Bigg Boss show, giving press meets on behalf of his political party Makkal Needhi Maiam simultaneously. Recent news confirmed that the actor/politician is all set to host the next season of Bigg Boss as well.
[wp_ad_camp_1]
Now, to our shock, Studio Green K.G Gnanavel Raja has filed a case against the actor who is fondly called as Ulaganayagan for his achievements in Tamil cinema industry. He filed the complaint in Tamil film producers council by requesting them to get back his 10 crores from Kamal Haasan.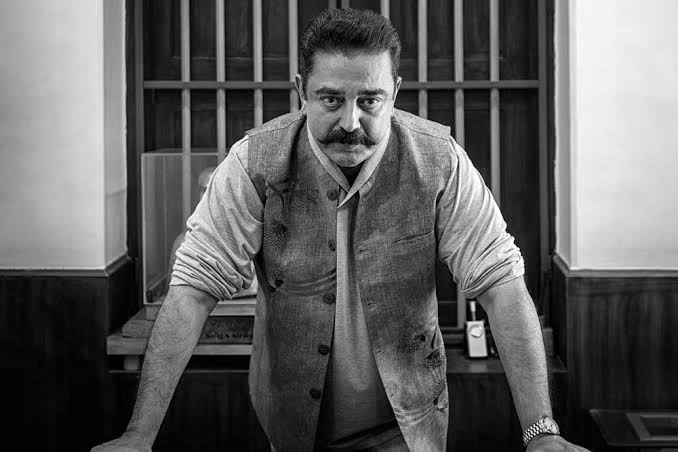 In the complaint registered, Kamal Haasan allegedly borrowed 10 crores from Gnanavel Raja to sort out the problems raised during the release of his Uththama Villain film. It was also reported that Kamal Haasan promised Gnanavel Raja to do a film in a budget of 40 crores which includes the 10 crore he bought. Gnanvel Raja alleged that even after 4 years Kamal Haasan didn't show any interest to provide call sheet or to refund the money. Gnanavel raja is known for producing the films of Surya and Karthi. His some of the other notable productions are Mr.Local, Ghajinikanth, NOTA etc.
[wp_ad_camp_1]
As the actor earlier announced that Thalaivan Irukkindran and Indian 2 are two of his final projects, Gnanavel Raja moved to Tamil films producers council to get back his 10 crores. It is notable that "Thalaivan Irukkindran" is going to be produced by Lyca Productions and is also going to be Kamal Haasan's fifth directorial in his career after Hey Ram, Virumaandi, Vishwaroopam 1 & 2. The film reportedly going to have A.R Rahman as composer and actor Vadivelu is going to do an important role in it.
#ThalaivanIrukkindran #Kamalhaasan's next! #ARRahman pic.twitter.com/ZNv3UytgBI

— TC (@TrollCinemaOff) July 15, 2019
Kamal Haasan's production house Raj Kamal produced Kadaaram Kondaan by having actor Vikram in the lead lately. J. Satish Kumar who leads the Tamil film producer council said that he received the complaint from Gnanavel Raja and reported that he will take appropriate actions soon.
As soona s the news surfaced Internet started reacting on the same. check out some of their reactions here :
Waite pannunga bigg boss mudinthathum tharuvar.

— @thiruabi (@thiruabi30588) September 26, 2019
தான் சொந்த துறையில் இருக்கும் ஒருவர் இடமே நியமாக இருக்க முடியாத ஒருவர் தான் தமிழ்நாட்டு அரசியலில் மாற்றத்தை கொண்டுவர போகிறார் 🤦‍♂️
கஷ்டம் வரும் போது கால் பிடிப்பதும் அதான் பின் அவர் கழுதை பிடிப்பதும் கமல்க்கு கை வந்த கலை தானே🤭#இன்னும்இந்தசெவுருஎத்தனைProducerஆஹ்காவுவாங்கபோகுது😭

— DARBAR 💥💥🔫🔫🔥🔥 😎😎 (@RAJINITHEBOSS) September 26, 2019
[wp_ad_camp_1]
கட்சியே அந்தக்காசுல தான் ஓடிட்ருக்கு. pic.twitter.com/HFCuIj6Eku

— Karthik Ajith (@im_karthiks) September 26, 2019
Burrrrppppp…. ஒன்னும் இல்லை, கமல் ஏப்பம் விட்ட சத்தம்..

— Simply Indian (@vijaydanin) September 26, 2019
What do you think on this allegation against the actor ?? Comment your views below !!