The Met Gala 2019 has finally started and the pictures have got Twitterati talking. This year's theme is 'Camp: Notes on fashion.' So, naturally, you had to see the outrageous and experimental outfits coming. Bollywood beauties Priyanka Chopra and Deepika Padukone's appearance here was much awaited, especially by desi fans. Both the actresses looked stunning but then Twitterati was already ready with their judgemental tweets.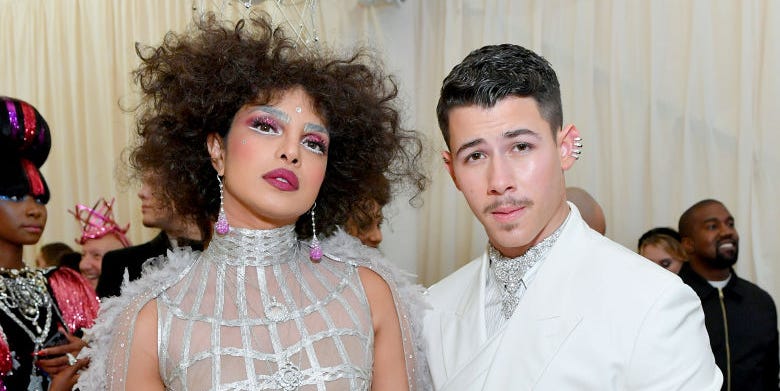 American actor-singer Nick Jonas and actress Priyanka Chopra Jonas brought a dose of whimsy to the Met Gala 2019 with their appearance as a married couple.
Nick, 26, and Priyanka, 36, attended their first Met Gala here as a married couple on Monday night.
For the event with theme 'Camp: Notes on Fashion', Priyanka brought whimsy and animation to the pink carpet with a vibrant, yet unique custome-made Dior gown. She went bold and played up the theme with a zany look in a silver gown with colourful ruffled feathers, a very high leg split, a matching cape along with her big hairstyle that included a crown on top.
Check out some of the hilarious memes and trolls here :
Me after an auto ride pic.twitter.com/44TrSZ79Lg

— VagaTweets (@VagaTweets) May 7, 2019
Yogi Babu Anna @yogibabu_offl your haircut has gone international.
Super Anna. pic.twitter.com/DC1nYiEMTp

— Panda Palkova (@itispalkova) May 7, 2019
Pic 1 : Your Facebook Profile picture
Pic 2 : Your Aadhar card picture#PriyankaChopra pic.twitter.com/ttSqcmcHhp

— Ratnesh Mishra (@mishraratnesh23) May 7, 2019
Match Found#PriyankaChopra #MetGala pic.twitter.com/yGXLj6uwyR

— Rameez SRKHAN (@rameezahmadkhan) May 7, 2019
Farmers have found a new SCAREcrow 🤣🤣🤣 #PriyankaChopra pic.twitter.com/JriyRJD5vz

— Roma (@only4roma) May 7, 2019
Inspiration can come from anywhere eh? #PriyankaChopra #MetGala pic.twitter.com/jwkQxsbZnR

— Die hard TZUYU ❤️ fan boy (@richardj1992) May 7, 2019
#MetGala
Like sister like brother #priyankachopra pic.twitter.com/34IP5v2TCi

— Zeyaul Mustfa ضياء المصطفى (@Zeyaul786) May 7, 2019
Match found pic.twitter.com/xvJBiuuV20

— விக்கி_டாக்ஸ் CSK 🔥 (@vickytalkz) May 7, 2019
— Ravi Ahuja (@RaviAhuja20) May 7, 2019
Why 😬
can't stop laughing

— Pankaj sarswat (@ipankajsarswat) May 7, 2019
I literally vomited seeing this look… Sorry 🙁 #CSKvMI #disappointed #priyanka

— Ramkumar (@Ramkuma85923670) May 7, 2019
Why Nick so normal? Edit him as well. 😂

— Deshmukh Mohd Shoeb (@SHOEB0810) May 7, 2019
I see no difference #metgala #PriyankaChopra pic.twitter.com/JDlYUKdP9n

— Carolina (@carolinamejiaa) May 7, 2019
Fashion at peaks….whenever your mobile signals not reaching properly just try this 👌 REDICULOUS #priyankachopra pic.twitter.com/DzgqZk6lQr

— suresh reddy (@pvsreddy420) May 7, 2019
This is so true.😁
.
.#PriyankaChopra #MEMES #MetGala pic.twitter.com/Qao8Z2EeHP

— Khan_Sahab_Ke_Tweets (@rkn_here) May 7, 2019
She did it again! @priyankachopra at #METGala pic.twitter.com/4qhjr7rITy

— Bhupendra Singh (@ibhupendra) May 7, 2019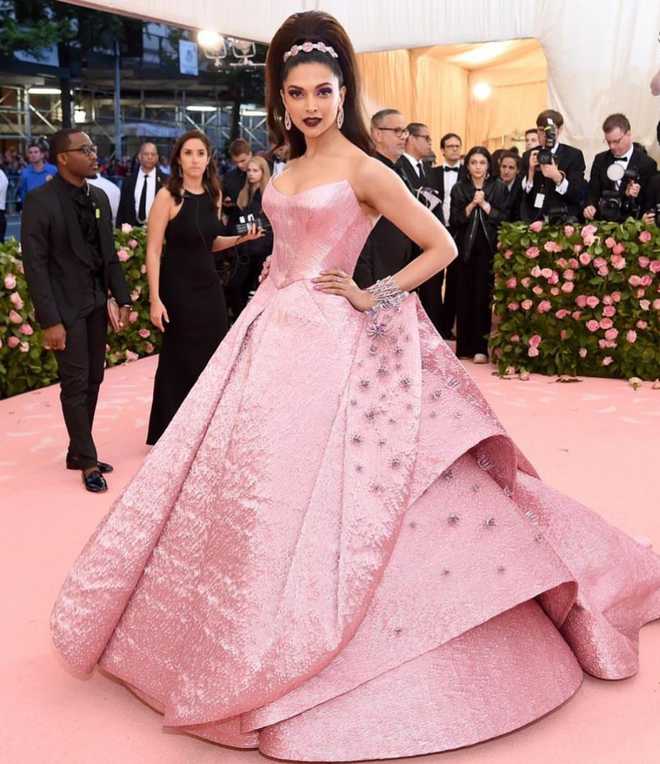 On the other hand, Deepika Padukone too looked beautiful in a pink gown with a dark lipstick on. However, it was less experimental than the others at the Met Gala 2019 event. However, the fans here were quite happy with her decent and non-experimental look and showered heaps of praises on her 'Disney princess' look.