Prithviraj's First Words After Meeting With An Accident!!
Written by gokul krishnan Published on Jun 28, 2023 | 02:19 AM IST | 101
Follow Us
Comments: 0
Prithviraj Sukumaran recently suffered a minor accident while shooting for his upcoming film, 'Vilayath Buddha.' The incident occurred during the filming of an action sequence, leading to Prithviraj sustaining an injury. While the exact details of the accident remain undisclosed, reports suggest that the actor will undergo keyhole surgery on his leg. As fans and well-wishers anxiously await an official statement, social media platforms have been flooded with messages of support for the beloved actor. Prithviraj, who was currently involved in multiple projects, including 'Aadujeevitham,' 'Salaar,' and 'Bade Miyan Chote Miyan,' will now require a few weeks of rest and recovery.
also read: Anirudh's "Naa Ready" Tweet Amidst The Ongoing Controversies !
During the shooting of 'Vilayath Buddha,' Prithviraj Sukumaran encountered an accident while filming an action sequence. Although the specifics of the incident are yet to be confirmed, the injury was severe enough to necessitate surgical intervention. Prithviraj is scheduled to undergo keyhole surgery on his leg at a private hospital in Cochin today morning. This minimally invasive procedure involves the insertion of a small camera and surgical instruments through tiny incisions, reducing both pain and recovery time. The surgery aims to address the actor's injury and facilitate a swift recovery.
Prithviraj's accident has raised concerns about the status of his ongoing projects. Currently, the actor was involved in several high-profile films, including 'Aadujeevitham,' 'Salaar,' and 'Bade Miyan Chote Miyan.' 'Aadujeevitham,' based on the acclaimed novel by Benyamin, had already garnered significant attention and anticipation among fans. Prithviraj's role in the film, which required immense dedication and physical transformation, was highly regarded. While the accident may delay the project's progress, it is expected that the production team will accommodate Prithviraj's recovery and adjust the shooting schedule accordingly.
also read: Adipurush: Do You Think People Are Brainless? Court Slamed
Similarly, 'Salaar,' a pan-Indian action thriller directed by Prashanth Neel, had been generating buzz in the film industry. With Prabhas and Prithviraj in pivotal roles, the movie promised a power-packed performance from both actors. It remains to be seen how the accident will impact the film's shooting schedule and Prithviraj's involvement.
'Bade Miyan Chote Miyan,' a comedy entertainer, also featured Prithviraj in a prominent role. With the movie in different stages of production, the accident will likely cause some adjustments to the filming schedule. The production teams of these projects are expected to be understanding and supportive, prioritizing Prithviraj's health and well-being.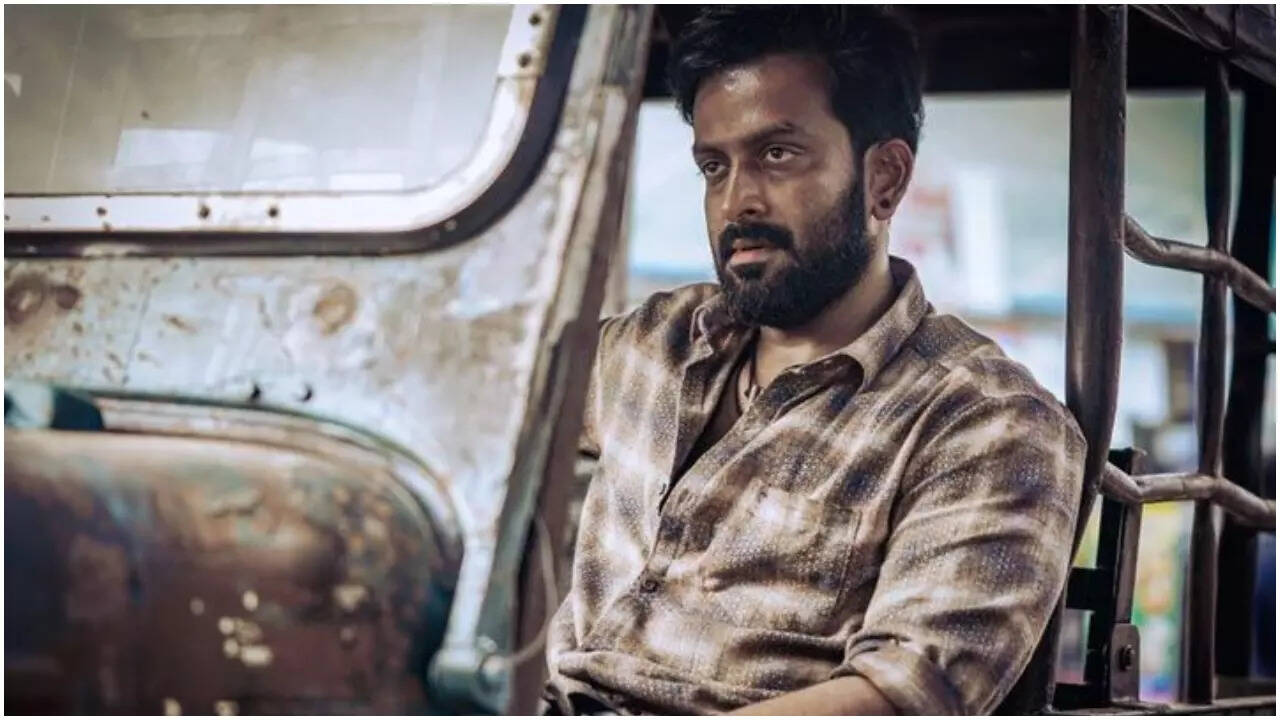 As news of Prithviraj's accident broke, fans, fellow actors, and industry professionals took to social media to express their concern and well-wishes for his speedy recovery. Hashtags like #PrithvirajGetWellSoon and #PrithvirajRecovery trended across various platforms, highlighting the widespread love and admiration for the versatile actor. Fans shared heartfelt messages, prayers, and positive thoughts, urging Prithviraj to take ample rest and prioritize his health during this time.
also read: Tamannah Released Video Talking About The Intimate Scenes Of "Lust Stories"
Social media has played a significant role in disseminating information about Prithviraj's accident and mobilizing support for the actor. With the news going viral, fans across the globe united to send their love and wishes for his quick recovery. The power of social media platforms to bring people together in times of adversity and showcase solidarity is once again evident in this situation.
Prithviraj's accident also raises important questions regarding the safety protocols and precautions in place during the shooting of action sequences. Stunt work inherently carries risks, and it is crucial for production teams to prioritize the safety of actors and stunt performers. Proactive measures, such as thorough risk assessments, properly trained professionals, and meticulous planning, can help minimize the chances of accidents on set. It is hoped that this incident prompts a renewed emphasis on safety in the film industry.
Here is the post below:
Prithviraj Sukumaran's minor accident during the shooting of 'Vilayath Buddha' has shocked fans and the film fraternity alike. As the actor prepares for his leg surgery, the industry eagerly awaits an official statement regarding his recovery. In the meantime, social media platforms have become a hub of support, with fans pouring in their well-wishes and prayers. Prithviraj's accident also serves as a reminder of the importance of safety on film sets, especially during action sequences. The incident is a testament to the adoration and concern that Prithviraj commands within the industry, and it is hoped that he will make a swift recovery and return to his craft stronger than ever before.
Here some of the comment below: