Pradeep Ranganathan's Reference To An International Meme In An Interview Went Viral!!
Written by Dhiwaharan Published on Nov 25, 2022 | 16:45 PM IST | 291
Follow Us
Comments: 0
Pradeep Ranganathan who is currently basking in the success of his recently released film "Love Today", is busy promoting the film in Telugu regions as the dubbed version of his film got released in Tollywood. In one of the interviews, the filmmaker cun actor referred to a famous meme about popular po*n actor Johnny Sins and left the users of internet platforms in splits.
View this post on Instagram
Talking with Ivana, heroine of the film, the anchor who is female, said "that's what he is, director also, hero also" and laughed. Replying to her, Pradeep said "I'm a carpenter, I'm a plumber, I'm an electrician and everything"
Responding to that, the anchor asked "in your next film, right?" to which Pradeep replied "No, This is a famous meme, few people will understand that"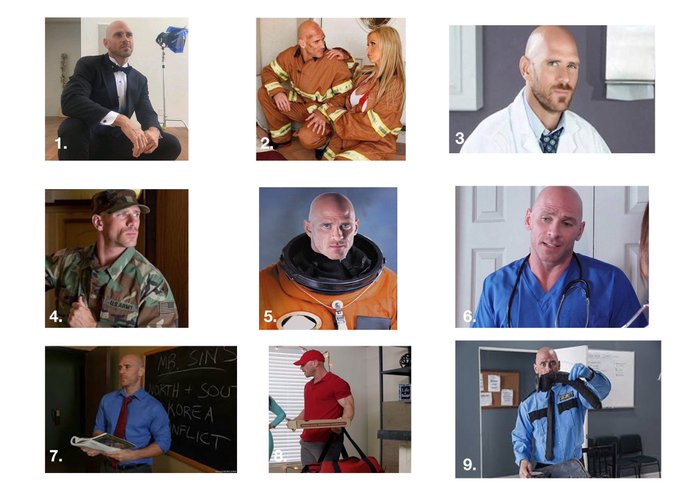 When the anchor said that she knows only Telugu and can't understand it, Pradeep said "it's a world wide meme. I'm talking about a person who is famous worldwide, so, will understand". The anchor couldn't understand till the end, however, cameraman of the show was laughing for it.
Watching the video below :
Gomtha.. 😆😂pic.twitter.com/TsTW4AOOFs

— Vignesh (@Akvicky_2) November 24, 2022
Here's how netizens reacted to the meme referred by Pradeep in the interview :
Thaaaa 😂😂😂😂😂😂😂 https://t.co/ztoSigLb7R

— SUBBU (@Dextertrix2698) November 24, 2022
😂😂😂😂Righttuuu! @pradeeponelife mass naa nee 🤣 https://t.co/HF1IvMgBTw

— KARTHIK DP (@dp_karthik) November 24, 2022
😭he's unironically an incel https://t.co/8bZTfyVjZy

— ani (@flockaveIi) November 24, 2022
— Bᴀᴅᴀss » (@Badass__x_) November 24, 2022
"Love Today" starring Pradeep Ranganathan and Ivana got released in theatres recently and is running successfully among the audience of Tamil nadu. Along with the lead stars, Yogi Babu, Sathyaraj, Radhika Sarathkumar, Raveena and many youtube stars were included in the cast list. Produced by AGS, the film impressed it's target audience and is receiving positive reception from fans and from the critics.
The film's plot revolves around Uthaman Pradeep and Nikitha played by Pradeep and Ivana respectively, seeking permission from the latter's father to get married. Father of Nikitha wants the couple to exchange their cell phones for one day and use it. He says that if they still want to get married the next day, he will give them the permission they want.
View this post on Instagram
After the duo come to know about the dark secrets of their personal lives after going through each other's cell phones, they scold each other and their relationship is about to end. The film's climax relies on how they managed to reunite, despite all the barriers.
Apart from the film's engaging screenplay and relatable content, performance of the artists were also got highly appreciated by the audience and critics. After the success in Tamil, the film is now being screened for the audience of Telugu language and is expected to have a successful run.