"Pradeep Ranganathan Will Realize His Mistake" – Popular Actor
Written by Dhiwaharan Published on Feb 17, 2023 | 18:33 PM IST | 133
Follow Us
Comments: 0
"Pradeep Ranganathan will realize his mistake and would regret for making "Love Today" in a male perspective" said actor Karthick who is known for acting in films such as "Alaipayuthe", "Kanda Naal Mudhal", "Yaaradi Nee Mohini" and others. Karthick who is currently busy doing shows as a stand up comedian, in one of his recent interview, had said that Pradeep Ranganathan is just a youngster and would definitely regret for his mistake 10 years later.
also read : "Comali" Actress RJ Anandhi Criticized Pradeep's Work In "Love Today" !!
Most lately, the Pradeep Ranganathan directorial became one of the very few films to have 100 days theatrical run in recent times. Love Today movie's producer Archana Kalpathi of AGS productions, on the 100th day of the film's theatrical run, came up with an emotional post in her official Twitter handle. Thanking the audience for making the film a huge victory, Archana termed it as "Cult Classic" through her tweet.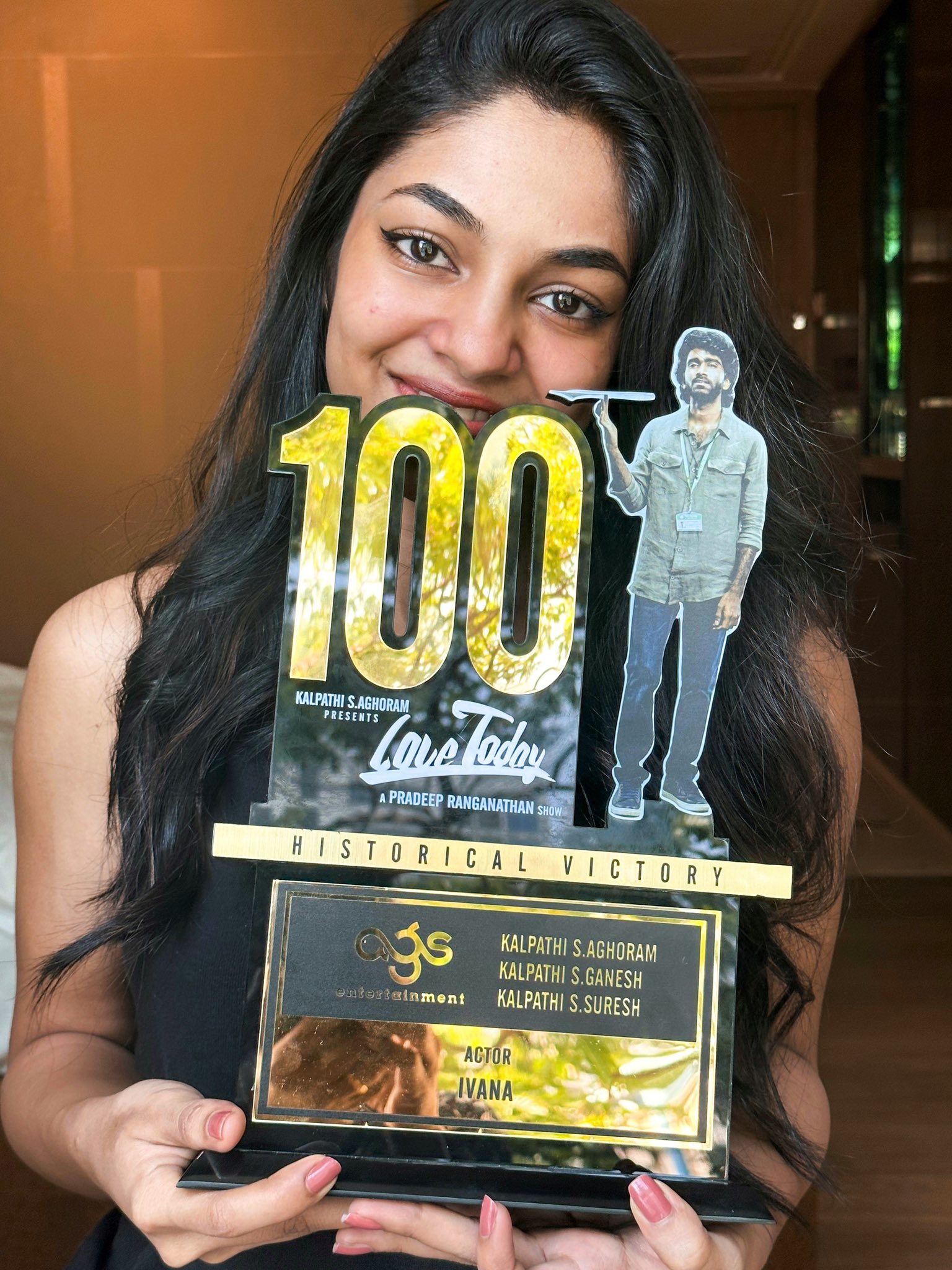 The film "Love Today" became a subject to huge accolades from fans and experts of Indian film industry. Pradeep Ranganathan who directed and performed in the film, is currently basking in the success of his second venture and is rumoured to direct Thalapathy Vijay and Superstar Rajinikanth in his next film due to Love Today's huge success.
"Love Today", reportedly collected more than Rs. 70 crore against the budget of just Rs. 5 crore and became one of the most profitable films of the year 2022. Makers of the film decided to dub and release it in Telugu language. In the Telugu region, the film was expected to end it's theatrical run with Rs. 18-20 crore gross.
also read : Ivana Opened About That "Morph" Scene In "Love Today" For The First Time!!
Starring Pradeep Ranganathan and and Ivana in the lead roles, the film got released in theatres recently and is still running successfully among the audience of Tamil nadu. Along with the lead stars, Yogi Babu, Sathyaraj, Radhika Sarathkumar, Raveena and many youtube stars were included in the cast list. Produced by AGS, the film impressed it's target audience and is receiving positive reception from fans and from the critics.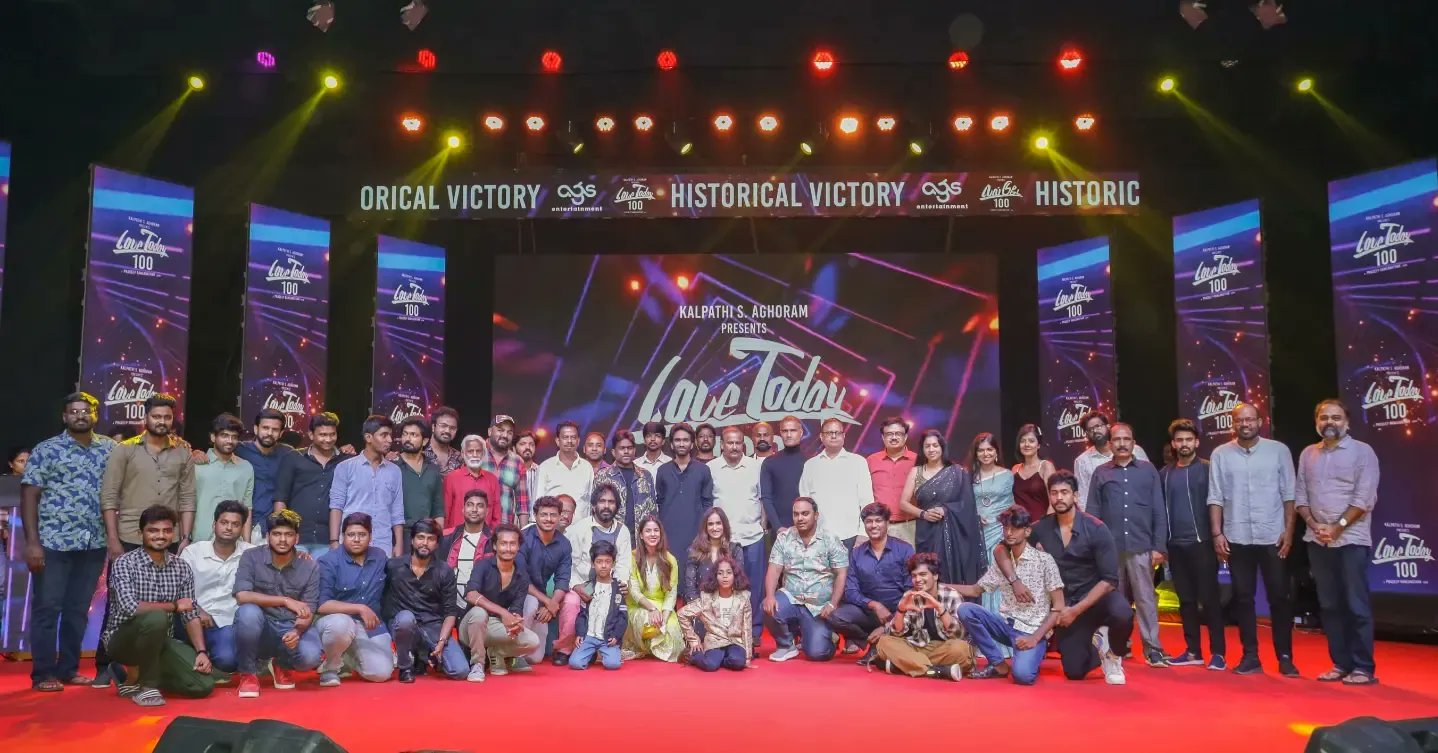 The film's plot revolves around Uthaman Pradeep and Nikitha played by Pradeep and Ivana respectively, seeking permission from the latter's father to get married. Father of Nikitha wants the couple to exchange their cell phones for one day and use it. He says that if they still want to get married the next day, he will give them the permission they want.
After the duo came to know about the dark secrets of their personal lives after going through each other's cell phones, they scold each other and their relationship is about to end. The film's climax relies on how they managed to reunite, despite all the barriers.
also read : This Bollywood Hero To Replace Pradeep In "Love Today" Hindi Remake !! Got Trolled
Among all the celebrities who commented on the film's performance at the box office, Karthick Kumar became the recent one to add his opinion about the film. The actor cum stand up comedian said that he feels Pradeep would regret for making the movie after 10 years.
"A filmmaker like Selvaraghavan is regretting today for making a song that starts like "Adida Avala Otha da Avala". It's very misogynistic and he feels that he shouldn't have made that song. Similarly, Pradeep Ranganathan's " Love Today" was made in a misogynistic way"  Karthick said.
"It was not an equal story, it's a male perspective story. After 10 years, Pradeep Ranganathan himself would realize that he though it's equal but it's not" The actor further said. The film became a hit but after meeting so many people, Pradeep would realize that he demeaned women and made people laugh" he added.
Watch the video below :