Popular Chennai Theatre's Screen Tore By Fans !! Here's What Owner Has To Say !!
By Dhiwaharan
Ajith's Viswasam, which released on the 10th of January during the Pongal Holidays has been declared a blockbuster by the producer after family audiences thronged the theatre. The film had a good run at the box-office and is approaching the 50th day mark.
[wp_ad_camp_1]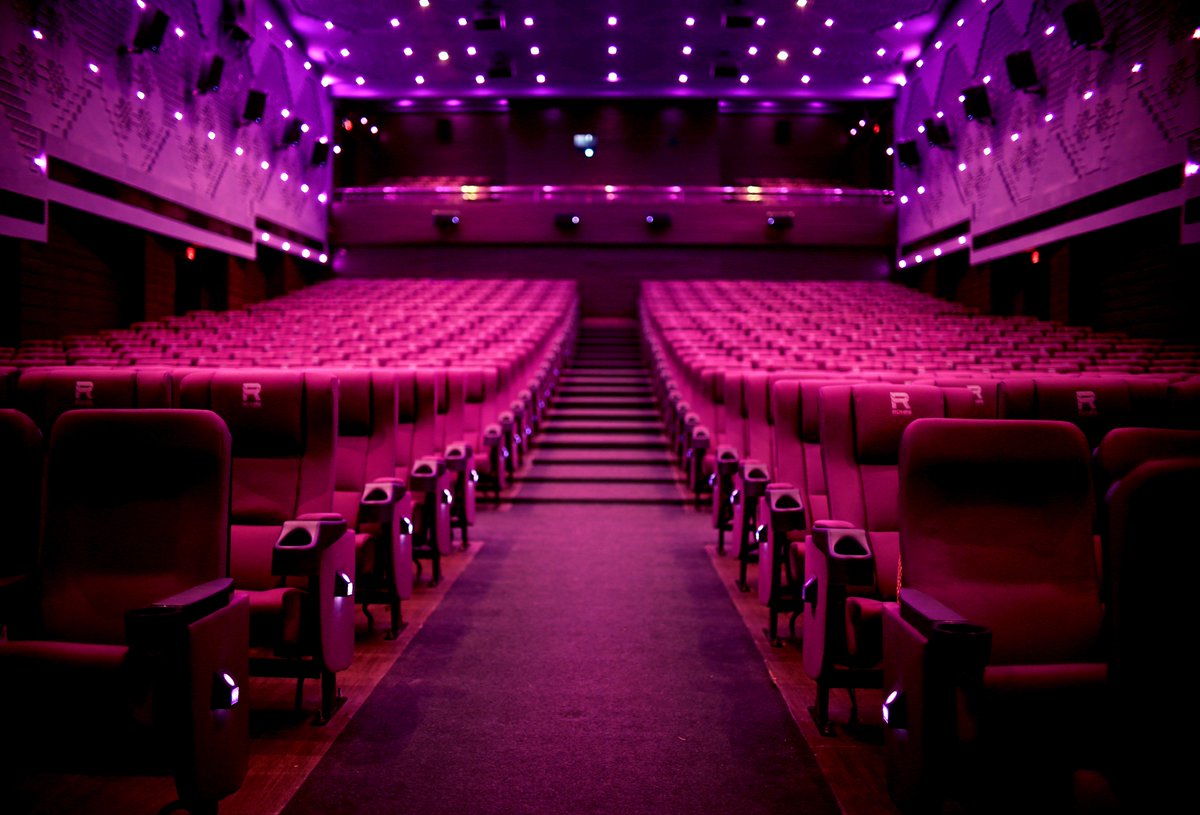 Over 30 shows planned for Ajith's Viswasam 50th day celebration on February 28th
Special shows have been planned across many theatres including Chennai's Rohini theatre. Rohini Silver screen is one of the prominent Cinema theater in Chennai city which is located in Koyambedu.
To our shock at the end of the day the theater authorities has came up with a tweet saying that fans torn the screen while celebrating the 50th day. This is something which has not took place in recent times for any special occasions such as top hero's movie release day of for any special shows.
[wp_ad_camp_1]
Check out the tweets here :
Terribly atrocious behaviour .. Such Ill minded . COMPLETE ABUSE of full freedom given. Losing the morale of screening special shows just because of a few cheap people bringing disgrace to the entire fans.
This seems deliberate and no one can stoop so low. #Viswasam pic.twitter.com/JdzbhUrSb5

— Rhevanth Charan (@rhevanth95) February 28, 2019
No more special shows at @RohiniSilverScr until we find a permanent solution to safeguard our properties.

— Rhevanth Charan (@rhevanth95) February 28, 2019
For all the dumbwits who think we 'loot' fans in the name of celebration shows. This is the collateral damage we got to take. Every single time. The cost of replacing the screen is about 6.5Lakhs + GST. About 10 times the money we'd make from this show. pic.twitter.com/sGKgbi1GQM

— Nikilesh Surya 🇮🇳 (@NikileshSurya) February 28, 2019
Check out the reactions from fans for these tweets :
Screen

— Rhevanth Charan (@rhevanth95) February 28, 2019
Vijay/Ajith nu Pesa venam Bro … 2 Kootathulaium Ipadi Muttaal Irupaanga. Idhu Management Prachana.. Avanga Carefull'laaa Illa. Avloo Than.

— Kumaran😇 (@kumaranvjfan) February 28, 2019
இப்ப மட்டும் ஏன் GST ய சுமையா பாக்குறீங்க..இதனால நீங்க சொன்ன மாதிரி அரசுக்கு வருவாய் கூடி மக்களுக்கு தானே நல்லது பன்ன போகுது!? 😁 pic.twitter.com/bak4v4XxHj

— திரு.சரக்கஸம் (@VjRiaz) February 28, 2019
Our first and foremost step shud be, not to allow anyone get near the screen !!! We can't take any chances cos this is our damage and our loss. Once done can never be reversed.

PREVENTION IS ALWAYS BETTER THAN CURE

😕

— Rakesh Gowthaman (@VettriTheatres) February 28, 2019
It's part of your business. You need not lament here.

Nobody is bothered about your commercials.

You deserve this for all the politics you did during #Petta & #Viswaasam early morning shows. I mean, even the way how you hiked prices.

You should've acted responsible.

— Balaji Nandabalan (@234seconds) March 1, 2019
[wp_ad_camp_1]
6 rs tape potu otidunga bro

— Santhanam (@santhanam_offl) February 28, 2019
We also got damage one time during 2013, after that we never allowed anyone to climb on the screen area. Build a Steel Barricade brother & put some bouncers beneath that for FDFS & Celebration shows.

— Ram Muthuram Cinemas (@RamCinemas) February 28, 2019
Meanwhile a theatre named Vidhya Theatre RGB Dolby Atmos thanked Ajith fans for Celebrating Viswasam 50th day in a good manner :
Thank U Thala Fans For Making This 50th Day Like A Festival Mode And A Big Thanks To Everyone For Not Damaging Any Of Our Properties.
Even Though We Have Given Freedom To Audience They Maintained Their Limit properly.Thank U Very Much😍
HD Pics Of Viswasam Celebration Is On D Way

— Vidya Theatre RGB Dolby Atmos (@vidyaRGB) February 28, 2019
Viswasam, directed by Siva also stars Nayanthara, Jagapati Babu, Yogi Babu, Robo Shankar, Thambi Ramaiah and Anikha in lead roles. It has music by D.Imman and cinematography by Vetri, while Ruben has handled the cuts. The film is produced by G.Thyagarajan under the banner Sathya Jyothi Films.
SAI SAI 🙏🏻🙏🏻🙏🏻thank u Thala Ajithsir , Thala fans ,media friends cinema lovers , sathyajothi film,my team for the blessing loving inspiring success of VISWASAM,will work hard and sincere 🙏🏻will pray for health happiness and success for all of us

— siva+director (@directorsiva) February 28, 2019
Comment your views on this !!