Police Investigated Arya For Allegedly Cheating A German Woman !!
By Dhiwaharan
On Tuesday, actor Arya appeared in front of cyber crime wing of the Chennai city police after the police officials summoned him based on a complaint filed by a Sri lankan woman who alleged that the actor cheated Rs. 70 lakh from her. The complainer had submitted proofs such as the screen shots of whatsapp chat, documents of money transaction in Western Union bank and many other documents to the actor's assistant to Police officials. Arya was interrogated for nearly two hours by the Police. They said that it is a first stage of investigation and added that Arya would appear again if necessary.
[wp_ad_camp_1]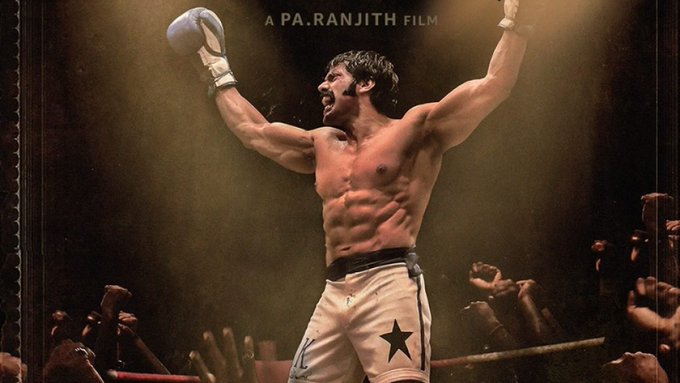 Months ago, a report on a German woman named Vidja accusing Arya of cheating Rs. 70 lakh from her in the pretext of marrying her sent shock waves in the Internet. Recently, a judgment on the court postponing the hearing of the case to 17th of August surfaced. Now, Police had sent a summon to the actor to produce a report in court on the said date.
It has been reported that a complaint against actor Arya who is known among Tamil audience for acting in films such as "Nan Kadavul", "Raja Rani", "Madrasapattinam" has been raised by a German woman. In February, a report emerged saying that The Union Home ministry has directed the Tamil nadu home secretary to take action on the complaint. Vidja, the German woman has alleged that Arya swindled Rs. 80 lakh from her. A complaint was lodged with the Prime minister's office and the Honourable President of India. The complainer who was working with the health sector said that Arya had told her that due to COVID 19 pandemic, the number of film opportunities got reduced for him and there are financial difficulties for him and he needed help.
[wp_ad_camp_1]
The actor reportedly asked financial help to her. She also mentioned that Arya tried to cheat her saying that he likes her and wants to marry her. When he expressed his wish on marrying her, the woman says that she raised suspicion and realized that the actor was cheating. The woman's complaint also said that Arya cheated on several women and girls in a similar manner.
Vidja also accused the actor and her mother of threatening her when she approached him asking her money back. The actor's mother Jameela verbally abused her, said the complaint of Vidja. Now, Arya was investigated by Police officials for 2 long hours based on the complaint and proofs submitted by Vidja and said that the actor would be called again if necessary. Polimer report said that the actor hadn't refused or denied about his relationship with Vidja and about whether he received money from her or not.
[wp_ad_camp_1]
Watch the video below :
Source : Polimer
It is notable that the actor caught into controversy in a previous occasion after involving himself in a reality show which is about finding a bride for him. He faced the heat of social media after ending the show without choosing a bride, saying that he didn't find one and choosing one would hurt others. The actor got married to actress Sayyesha and the duo gave birth to a child recently.