While players from foreign countries are leaving to the home town amidst the worsening state of COVID 19 spread in country India, Australian pacer Pat Cummins who is representing Kolkata Knight Riders came forward to donate for the people who are suffering to get treated due to the lack of medical facilities. This gesture of the cricketer won the hearts of Indians as he is receiving accolades from every direction. Meanwhile, a number of social media users could be seen advising him not to donate money through PM cares and requested him to do it through any of the transparent charities that are accountable.
[wp_ad_camp_1]
"India is a country I have come to love dearly over the years and the people here are some of the warmest and kindest I've ever met. To know so many are suffering so much at this time saddens me greatly. There has been quite a bit of discussion over here as to whether it is appropriate for the IPL
to continue while COVID-19 infection rates remain high. I'm advised that the Indian Government is of the view that playing the IPL while thee population is in lockdown provides a few hours of joy and respite each day at an otherwise difficult time for the country." Pat Cummins said in his press statement.
"As players, we are privileged to have a platform that allows us to reach millions of people that we can use for good. With that in mind, I have made a contribution to the "PM Cares Fund," specifically to purchase oxygen supplies for India's hospitals. l encourage my fellow IPL players- and anyone around else the world who has been touched by India's passion and generosity – to contribute. I will kick it off with $50,000." the Australian cricketer said.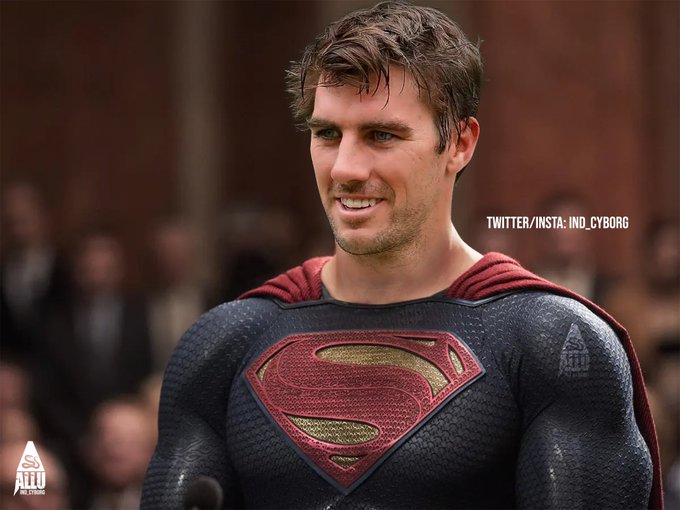 [wp_ad_camp_1]
"At times like this it is easy to feel helpless. I've certainly felt that of late. But I hope by making this public appeal we can all channel our emotions into action that will bring light into people's lives. I know my donation isn't much in the grand scheme of things, but I hope it will make a difference to someone." he concluded.
Check out his post below :
April 26, 2021
Many celebrities from film industry, important personalities from Indian politics, Pat's fellow cricketers and public expressed their admiration over the thoughtful gesture of the 27 year old cricketer. However, many of the top comments of Pat's tweet included a message advising Pat not to contribute money through PM cares.
"Thank you Pat. You're a great guy. Just that don't put the money in PM Cares. Repeated RTIs have led to the open announcement that it's not accountable to anyone and any funds allocation won't be disclosed. Pls donate to any of the other numerous charities that are accountable." a social media user commented whereas another one said "Why would you pay to pm cares? He is already not sharing that money with people. It is a private fund with no auditing"
To sum up his gesture a social media user said "Pat Cummins. Great delivery. No ball."
Check out some of such comments below :
Pat Cummins. Great delivery. No ball.

— Siddhartha Vaidyanathan (@sidvee) April 26, 2021
which sanghi cricketer in kkr convinced pat cummins to donate to pm cares fund???

— judas and the promising young mank (@MrNarci) April 26, 2021
Thank you Pat. You're a great guy. Just that don't put the money in PM Cares. Repeated RTIs have led to the open announcement that it's not accountable to anyone and any funds allocation won't be disclosed. Pls donate to any of the other numerous charities that are accountable.

— Abijit Ganguly (@AbijitG) April 26, 2021
Why would you pay to pmcares? He is already not sharing that money with people. It is a private fund with no auditing

— ‎پربھا ਪ੍ਰਬਾ (@deepsealioness) April 26, 2021
It's better not to donate than giving donation to PM Cares Fund.

— Hitendra Pithadiya 🇮🇳 (@HitenPithadiya) April 26, 2021
[wp_ad_camp_1]
Great gesture. But please consider donating to a more transparent and accountable mechanism, and not PM CARES. PM CARES is opaque and not fit for purpose.

— Suvojit (@suvojitc) April 26, 2021
Thanks Pat. U r terrific bowler & human being. Ur gesture speaks volume about you. However, please don't donate the money to PM Cares. Multiple RTI's, court cases have shown PM Cares is not transparent & is a private entity. Rather donate to hospitals & those working on ground.

— N Sai Balaji | ఎన్ సాయి బాలాజీ (@nsaibalaji) April 26, 2021
Please don't donate to "PM CARES FUND". The Government denied to reveal the utility of it last year.
Till now,none of the citizens know what it is been used for, the amount that is collected and all. Please enquire, and find alternative authentic organization to donate please 🙏

— Sukanya L.N. (@sulakshna7783) April 26, 2021
Thank you Pat. But why #PMCaresFund ? He will use it to buy MLA's.

— Dhivya Marunthiah (@DhivCM) April 26, 2021
@patcummins30 PM CARE fund is big scam and also non audited account. Use your money direct benefit to people and help in covid pendemic. Or go through @SonuSood ngo.

— PravinSinh Jadav (@PkJadav_) April 26, 2021