Celebrities from all over the world are subject to online trolling on a daily basis. Social media is a place where almost every individual would place their opinion in the things they see in their respective social media accounts. In this digital era we could hardly witness anyone who does not have a Facebook or Instagram account. Not only common accounts, even verified accounts with enough fame also requires attention to keep their forum engaged.
Tamil actress Poonam Bajwa is one of the many active female celebrities who keeps their Instagram timeline busy. From posting her pictures to replying her followers, she loves to keep her account active it seems. Having more than 10 lakh followers in Instagram, Poonam Bajwa would receive many requests from her fans. Now in her recent post, one of her follower requested the actress not to take up inappropriate roles such as aged woman.
Poonam Bajwa posted a picture of her sitting in a terrace by wearing a purple gown. She looked so cool with her free hair and her elegant smile is the special ingredient of the uber cool post.
Check out the post here :
View this post on Instagram
In this post one of her follower Jacksparoo wrote "Please don't act any role which involves Aunty kind, your heroine and amazing person too. Please stick to your goal. Good luck"
As we all know, Jack is obviously mentioning her latest Tamil release "Kuppathu Raaja" in which she appeared along with G.V. Prakash. The movie was the debut direction of Choreographer Baba Baskar. When the lead couple of the movie dreams of a life together, Poonam played the role of a Mary, a new resident to the slum, changes their lives. The movie portrayed Poonam as a woman who is much more older than G.V Prakash who is actually younger than the actor in real life.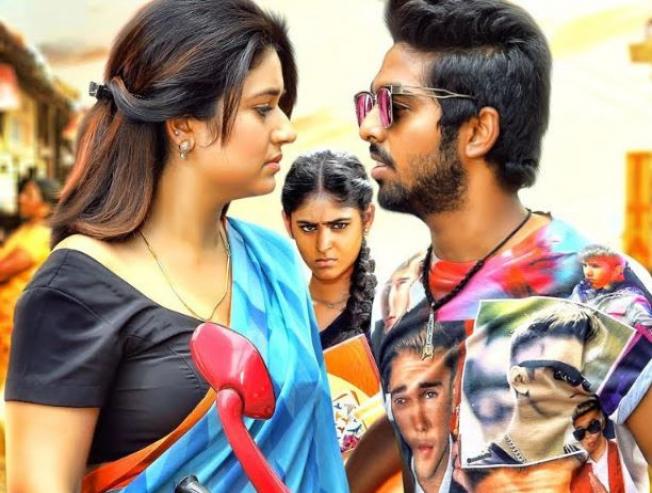 Coming back to the comment of Jack, Poonam immediately took time to reply to him. The actress politely accepted his say and wrote "I shall keep that in mind"
Poonam Bajwa is an Indian actress, who predominantly appears in Malayalam, Telugu, Tamil and Kannada films. She started her acting career in the year 2005 and her debut movie is Modati Cinema which is a Telugu movie, after that movie she featured in more Telugu movies which include Boss. Her debut Tamil movie is Seval. The subsequently she appeared in the movies like Thenavattu and Kacheri Arambam.